When you hear the word Nike, it's impossible that you don't see the Swoosh logo right in front of your eyes along with the words "Just Do It". This is the result of Nike's exemplary marketing and brand positioning since its inception in 1964. Today, Nike has established itself as the undisputed leader in the sportswear industry.
Being a consumer brand, Nike has managed to develop a competitive advantage of customer loyalty and strong brand recognition. What marketing strategy did Nike use to be the top-valued brand worth USD 176 billion in the sportswear industry? Let's find out!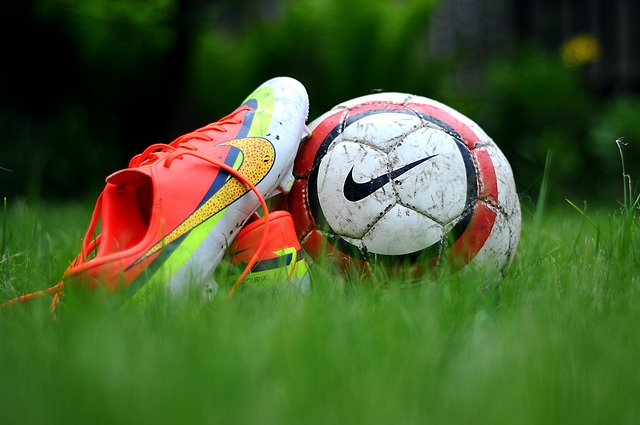 Revolutionary history and innovation of the first Nike shoes
Inspiration and innovation are Nike's deeply rooted core values. To understand this better, we need to know Nike's history to understand why it is the way it is.
Foundation of Nike as a company
Nike Inc, previously known as Blue Ribbon Sports, was founded in the year 1964 by Bill Bowerman and Phil Knight. Nike is an American sportswear company headquartered in Oregon.
Fun Fact - Bill Bowerman was a track and field coach at the University of Oregon, and Phil Knight was his former student.
Source - Business insider
The jogging revolution
Jogging wasn't mainstream in the early 1960s. It was believed to be only for athletes. 
On a trip to New Zealand in 1962, Bill discovered jogging and its benefits. He published a pamphlet on jogging in 1966, which was then turned into a book the next year. Bill is credited for bringing the jogging craze which swept America in the late 1960s. Jogging was then seen as a means to maintain a healthy lifestyle.
First shoes by Nike – Waffle Trainer
Nike's first retail outlet was opened in 1966. Once, while having breakfast, Bill looked at the waffle and said the top part would be perfect for the track field. He got the materials for making the shoe soles and poured them into the waffle iron. This is how Nike created its first shoe, Waffle Trainers. Nike launched them in 1973.
Where did Nike derive its name and logo from?
Blue Ribbon Sports was renamed Nike Inc in 1979 and went public in December 1980. Nike derived its name from the name of the Greek Winged Goddess of Victory. The logo represents the wings, symbolising motion and speed.
Nike's first content marketing strategy
In Nike's case, content marketing came before the product. The customer base was built before the idea of the product was even thought of. Which marketing strategy did Nike use in its initial days?
Customer awareness
In the 1960s, people were unaware of the benefits of jogging. Selling shoes in a market that didn't know it needed them would have been a fool's act. Nike sold shoes only when customer awareness was shifted from Unaware to Solution aware.
Existing pain point 
Nike solved an existing problem which is 'how to get fit'. It didn't try to solve a non-existing pain point. 
You must develop products keeping your customers in mind.
Benefit-centric marketing
Nike shoes were sold as a means to support a healthy and sporty lifestyle. It didn't boast about its product features. It used a benefit-centric marketing plan instead of a product-centric one.
Sell products you believe in
Bill Bowerman invented shoes that were lighter and faster. This shows how passionate he was about them. Nike's belief in providing the highest customer value originates from its founders themselves. Nike truly believes in its products. This reflects in Nike's customer perception as well.
Nike Marketing Mix - The four P's of marketing
Nike uses its marketing mix to determine the strategies to be applied to execute its marketing plan. Nike's marketing mix focuses on high-quality sportswear sold through online or offline mediums at a premium price while using customer-centric promotion strategies.
Nike Product Strategy
Although Nike shoes are the MVP, it's a sportswear brand. Nike's products range from sports shoes, clothes, backpacks, sports equipment, and accessories. 
Nike has positioned itself as a leader in the sportswear industry. It focuses on high-quality products that are durable, visually appealing, and trendy. 
Nike produces distinct shoes for different sports like running shoes, basketball shoes, tennis shoes and ice hockey skates. Air Jordan is the most valued Nike shoe brand. Modern technology and innovation are the core elements of the creation process of Nike products.
Nike's Pricing Strategy
Nike charges a premium price for its product quality, the value it provides, and the intensive technology investment.
Nike's strategy consists of the below two pricing plans:
Value-based pricing strategy
In this pricing strategy, Nike analyses the consumer perception that is the maximum price the consumers are ready to pay for its products and charges value-based prices.
Nike charges premium prices to establish itself as a premium brand amongst its competitors. Premium branding is done by partnering with high-profile sports celebrities and sponsoring them as brand ambassadors as well as being a sponsor of sports events like being an Olympic sponsor. This establishes Nike as a brand with premium products.
Nike's Distribution channels
Nike sells its products through online and offline mediums for higher market reach.
Nike uses retail stores to sell its products to a wider target market without spending extra costs on infrastructure. These are strategically located to be easily accessible to consumers. This includes local stores as well as shopping malls. 
Nike's online store website offers a wider range of choices along with the convenience of place and time. It offers an effortless and fun user experience through vibrant pictures, detailed filters, and smart product recommendations. Online store product prices are lower because other than delivery and manufacturing cost, there isn't any added cost.
Nike-owned retail outlets are called NikeTown. In these stores, only Nike athletic footwear, apparel, and accessories are sold. This allows them to control the sales process and provide customers with a brand-focused user experience. As of May 2022, Nike owns 1,046 retail stores all over the world. 
Source - Nike Website
Nike Promotion Marketing Strategy
Nike uses a highly influential promotion marketing strategy to maintain a strong brand image and bring in maximum sales.
It uses every possible marketing trick in the book to amp up its reach like Banner Advertising, placing a sales team for personal selling through retail outlets and direct marketing via website, emails, and social media networks. Nike also spends a ton of money on sales promotions by offering discount codes. It's also heavy with its Public Relations activities and ads via digital marketing strategy to improve its brand value.
As of 2022, Nike's global ad spending amount to USD 3.22 billion alone, minting them USD 46 billion in revenues!
Nike's Marketing Strategy
Nike has adapted well to the ever-changing trends and dynamic technology without losing its core identity, brand message, and voice. Their approach is still consumer-centric and benefit-driven. Even in a fiercely competitive market, Nike manages to be the talk of the town with below methods:
Brand positioning
The Nike marketing strategy operates in a focused target market which is the sporting goods industry. Nike's target audience is professional athletes, sportspersons, and people who want a healthy and sporty lifestyle.
Focused marketing helps the Nike company be at the top of the mind of its consumers. When people think of sportswear, they automatically think of Nike. 
It uses a customer-centric approach. Instead of boasting about the product and its features, Nike focuses on their consumer's pains and problems and how a Nike product can solve them. Few companies are doing it like Nike.
As a brand, you must define your ideal customers and serve only them. If your marketing message doesn't target a specific group of people, or you are serving multiple vertical markets, you are writing your doom. 
Your consumers don't care about the brand-new features of your product. They care about how it can make their life easier. Don't sell products, sell benefits.
Emotional storytelling 
Nike is the ace of brand storytelling. Through Nike's 'Just Do It' campaign, it tells stories to encourage and inspire people to achieve their fitness and sports goals.
Authentic stories build trust and a strong connection with the brand. Nike helps people to dream big and customers feel like they belong. This builds a strong community and unshakable consumer loyalty, which is rare to find in other brands.
Nike's very first commercial shows a shirtless 80-year-old man running across the Golden Gate Bridge. He runs 17 miles every morning. The core message is, if an 80-year-old can do it, you can too!
Nike - Just Do It (1988) - Very first commercial
Nike's Find Your Greatness campaign conveyed the message that greatness isn't for a select few. It's in every single one of us. This ad shows people from various parts of the world and ages overcoming their fears and achieving greatness.
By taking inspiration from the Nike marketing strategy, you must use storytelling in your content marketing strategy. Take your potential customers on a Hero's journey where they are the protagonist fighting their way through obstacles and achieving victory.
The Nike social media strategy
Nike's consumers are the younger generation between the ages of 15 and 45.
The company depends on this data to find out on which social media platforms Nike users hang out and develops a marketing plan to provide value to them on those platforms.
Social media marketing channels help Nike improve its brand recognition and be at the top of its target customers' minds.
Nike differentiates itself based on the value it provides instead of price or any other factor.
Nike's social media content types include:
Sports celebrity endorsements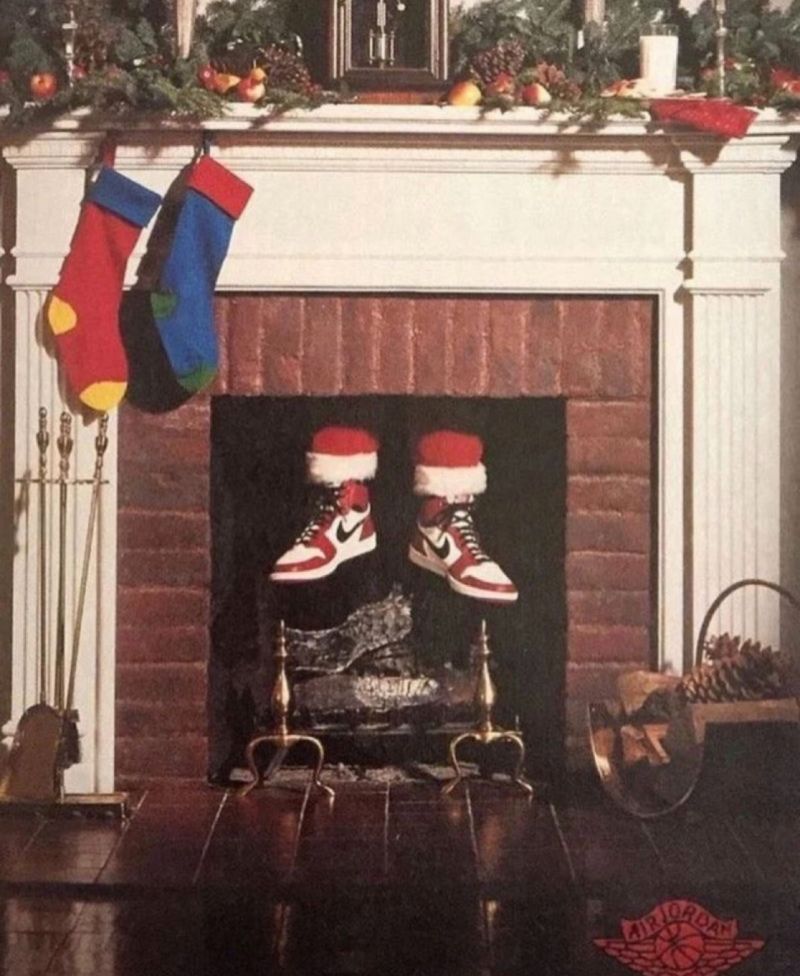 Nike collaborates with high-profile faces in the sports industry and uses emotional marketing and storytelling to celebrate their achievements and talk about their failures.
Endorsements by famous athletes like Michael Jordan, Kobe Bryant, Ronaldo, Serena Williams, LeBron James, and many more establishes Nike as a premium brand.
In this Instagram post, Olympian and gold medallist Simone talks about how becoming the first Black swimmer to win gold impacted the future of the next generation of Black swimmers.
https://www.instagram.com/p/ClboXHrrVMj/
Joining customer's social conversations
Nike joins existing customers' conversations on social media where it is mentioned. This ensures direct communication with Nike customers. Nike's audience feels heard and valued, further solidifying its relationship with its customers.
Source - Twitter
Affiliate marketing by influencers
Nike developed an affiliate marketing program through which influencers can earn commission by promoting the line of products Nike sells. This enables the brand to earn mentions across various social media channels in the form of product unboxing, reviews, or use case videos. Nike reaps the benefits of influencer marketing without spending extra costs on advertisements.
Nike's Email marketing strategies
Email marketing is at the core of the Nike marketing strategy. Nike sends 3 - 4 emails every week to its customers to keep them engaged and eager for more.
The emails are automated responses to various touchpoints like signing up, leaving reviews, successful purchases, product delivery, and newsletters. Their email marketing strategy enables them to be in direct contact with their target consumers and stay consistently connected.
4. Ensuring a simple, fun, and hassle-free online shopping experience
Nike ensures a smooth user experience for online shopping through its strategic eCommerce marketing strategy
Nike website theme - bold, vibrant, and youthful

Nike uses youthful, fearless, bold, and athletic pictures on its website to align with its brand image. Nike positions itself as a sports brand that is unique, youthful, and vibrant.
Source - Nike website
The detailed product filtering process

Customers can filter products on the basis of type, gender, price, colour, brand, sport, athletes, weather, and collaborator. This detailed filtering helps customers to find exactly what they want, fast!
Source - Nike Website
Nike's website recommends relevant products to the product the user is viewing. This makes the buying process easy, quick, and effortless for the buyer.
Nike membership provides members exclusive products, Nike by you customization, and special offers to its members.
5. High-quality, unique and innovative products
Nike puts its customers first. It collects data on its target customer behavior to optimize its products and services to meet its needs.
Nike uses advanced and innovative technology for constant improvement in its products.
One of the most innovative Nike products is HyperAdapt 1.0. A Shoe with adaptive lacing technology that laces itself when you put your heel in.
Source - Amazon Website
Noteworthy Nike Marketing Campaigns
Nike's creative advertisements are at the centre of the Nike marketing strategy. They deliver impactful messages that stay with the viewer long after seeing them. Nike is well known for its campaign 'Just Do It' which encourages people to go after their dreams and just do it! 
Ten of Nike's most noteworthy advertising campaigns:
I am not a role model - Charles Barkley, 1993
Nike's controversial ad sparked an uproar about whether athletes should be looked at as role models.
Nike "I Am Not a Role Model" commercial w/Charles Barkley - 1993
Hello World - Tiger Woods, 1996
This advertisement introduced Woods to the world when he was just starting his career in golf. Nike claimed Woods will be influential in the future, and its predictions came true.
Failure - Michael Jordan, 1997
In this Nike ad, Michael Jordan talks about his failures. This is a retrospective ad on his Basketball career.
Love me or hate me - Kobe Bryant, 2006
This ad was crucial because it was Nike's first ad with Kobe Bryant after he was faced with sexual misconduct allegations. While others didn't want anything to do with him, Nike stood their ground and supported him.
I feel pretty - Maria Sharapova, 2006
This ad was aimed at eliminating the "Pretty Girl" label Maria was given despite taking the tennis world by storm.
No excuses - Matt Scott, 2007
Matt Scott, an American wheelchair basketball player, points out excuses people use to not do something in this powerful ad.
Bottled Courage - Olympics, 2008
This Nike ad's message is that the courage you are seeking on the outside is already within you.
Equality - 2017
Nike aimed at fighting the prejudice and discrimination against Black people with this ad.
What are girls made of? - 2017
This stunning Nike ad starts with the girl stating the general stereotypes about girls and then goes on to share that girls are made of iron, resilience, dreams, and dedication.
One day we won't need this day - 2020 
On International Women's Day in 2020, Nike honoured women's achievements by featuring women athletes in its ad, hoping that someday we won't need a day to celebrate women.
Key takeaways from the Nike Marketing strategy for entrepreneurs 
Nike's marketing strategy is a gold mine to learn from and grow your brand. These are the key takeaways you must apply to your brand to see exponential growth.
Identify what your target customers want from you
Nike identified its target customer's need to become fit. It smartly positions itself as a brand that helps its customers reach their fitness and sports goals.
Identify your target customer's problems, pains, concerns, fears, and doubts and help them overcome them. You can build brand authority by answering your target customer's most prominent concerns. Provide them value instead of boasting about your product and being salesy.
Instead of putting all your focus on product features and competitor strategy, identify what your customers want from you and give them that. 
Research the best medium to reach your customer
Determine your target customer, know where they hang out and how best you can reach them. 
Don't be on a platform just because everyone else is. If your target audience is below 25, they will be hanging out on Instagram way more than on Facebook. If you are on Facebook instead of Instagram, then you are doing it wrong. Create content with your audience in mind and share them on the right platform at the right time.
Bonus tip: Provide consistent value to stay on the top of your target audience's mind.
Create customer-centric content
Whatever form of content you create - blog, social media posts, videos, white papers, they should all be customer-centric. That is, they must provide the best content to solve your customer's problems.
If you provide high-quality content, then you'll be seen as a market leader. Your content will be widely shared and spread.
The biggest key takeaway from the Nike marketing strategy is that your customer must be your hero and included in your brand image. Everything you create and share must be done keeping them in mind. If you're building a retail product, we would also recommend you read our marketing case study on Jockey which also uses similar product-focused marketing tricks.