Swiggy, the Indian online food delivery giant, has been whipping up a storm in the meal delivery industry with a creative witty digital marketing strategy. Starting with just a few neighborhoods in Bangalore, Swiggy has now expanded to other cities and diversified its menu to cater to the diverse needs of its customers.
In this article, we will get a taste of Swiggy's marketing strategy, savoring how the company has been able to rise to the top in the very competitive market and how it continues to stay ahead of its direct competition — Zomato.
Origin of Swiggy
Swiggy, the brainchild of Nandan Reddy, Sriharsha Majety, and Rahul Jaimini, has risen above its initial challenges to become a household name in India's on-demand meal delivery market.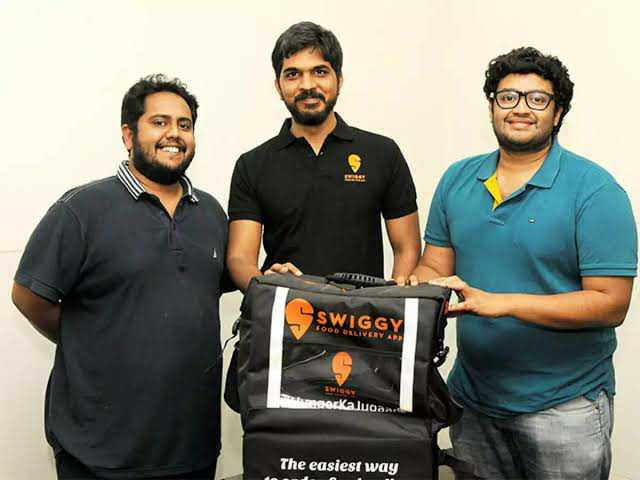 Source: Business Insider
The trio persevered despite the failure of their previous venture, an e-commerce platform for small businesses because they recognized the potential of the hyperlocal market. Swiggy began with six delivery boys and 25 restaurant partners.
Swiggy focused on expanding their logistical network and forging partnerships, due to which platform developers were able to overcome the challenge of getting eateries to adopt their product. Swiggy operates on a dual partnership model.
The company's rapid expansion, which attracted significant investment, led to the raising of $80 million in funds in 2015 to improve operations and reach new regions.
With a market value of $10.7 billion as of 2022, Swiggy has developed into one of India's top meal delivery services, connecting clients to over 200000 partner restaurants across 500 Indian cities.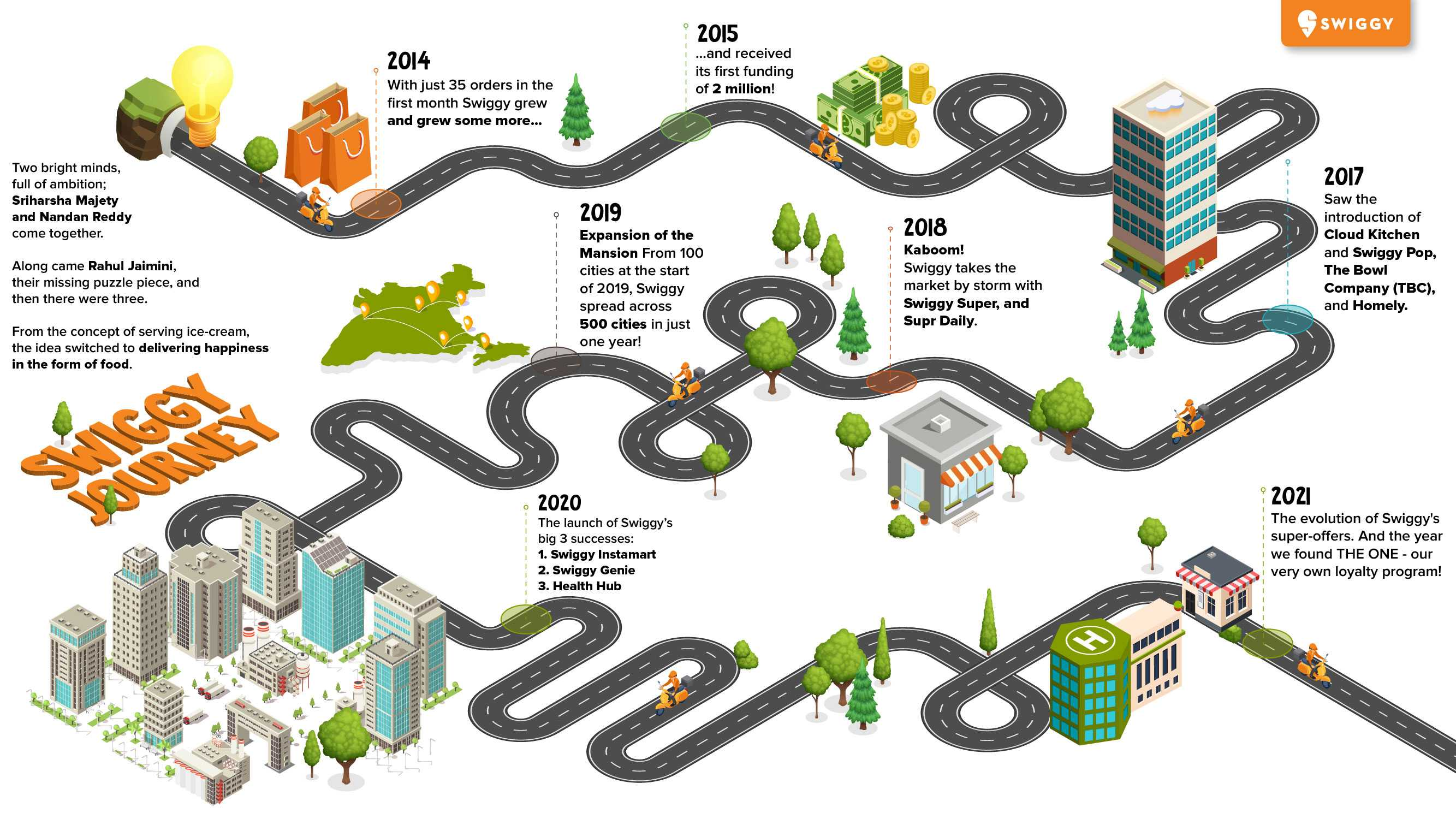 Source: Swiggy
Global research firm ETC Group ranked the company at number nine on its list of "Food Barons 2022 - Crisis Profiteering, Digitalization and Shifting Power" as a result of the founder's unwavering commitment to innovation and expansion, even in the face of failure.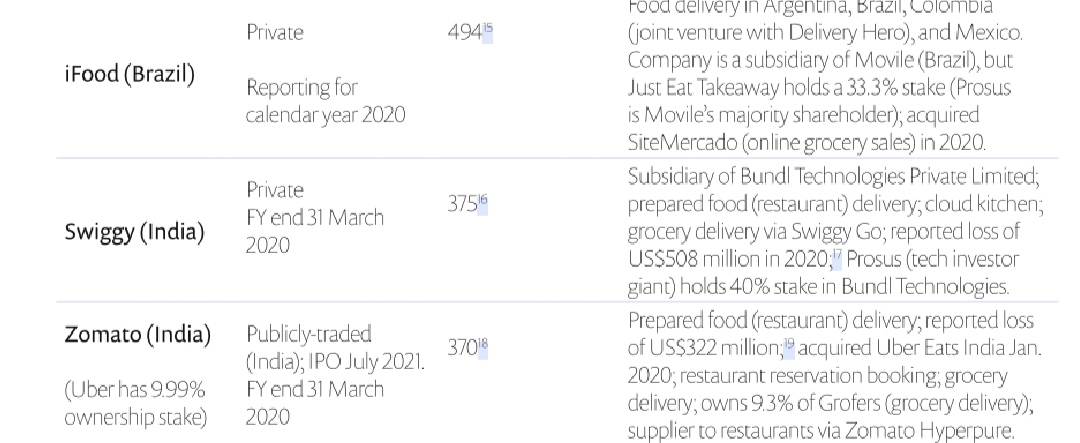 Swiggy a Sustainable Business model has a proven track record of expanding into new markets, positioning it for future development and success.
Let's take a look at the marketing strategy of swiggy.
Customer analysis — Swiggy
Swiggy's target market includes college students who cannot cook independently, working professionals who order during office hours, and families who prefer to skip cooking on certain days. And people who dislike going out to buy food and prefer to order food online and have it delivered to their door.
The restaurants which serve as delivery partners of Swiggy are also Swiggy's target audience.
Marketing Mix
Product Mix
Swiggy the food delivery platform offers a variety of quality services to satisfy its customers' appetites. It helps customers connect with their favorite restaurants with just a tap on Swiggy app and Swiggy website.
The company offers a variety of delectable services, including services like online food ordering and delivering food, its main service, and Insta Mart, a more recent addition with delivery time efficiency.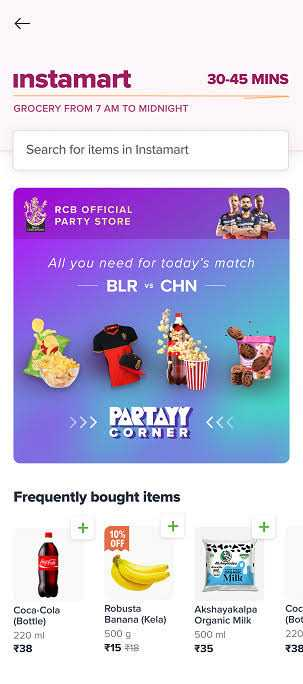 Source: Adgully
Swiggy Go, Swiggy launched this express delivery app their own growing fleet which caters to customers with an insatiable desire for speed and convenience.
Swiggy Stores are a veritable treasure trove of goods and services, serving as a one-stop shop for all of your home requirements.
Swiggy Money, a digital wallet service, allows you to meet your needs whenever and wherever they arise.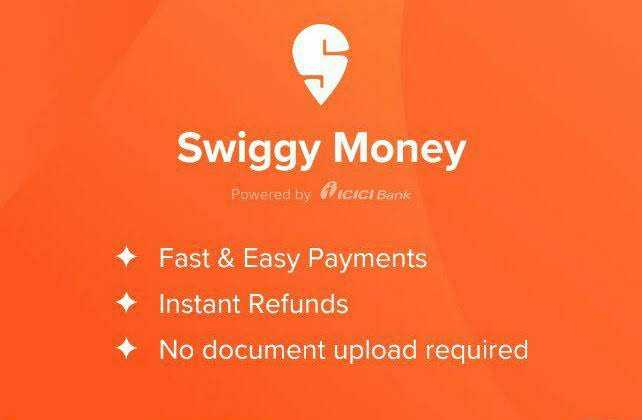 Source: FoneArena
If you want exclusivity, there is a subscription-based service called Swiggy Super/ One. Through this service, customers can benefit from exclusive deals and discounts, quicker delivery, and more access to a variety of eateries.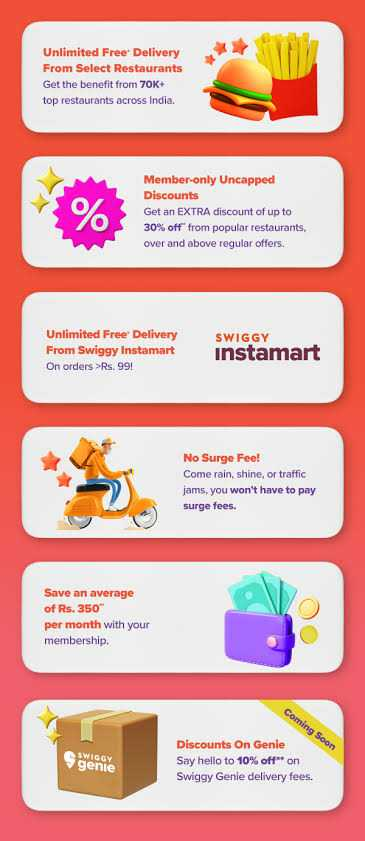 Source: Swiggy Diaries
Swiggy Ads, the company's in-app advertising platform, enables partner restaurants to precisely and successfully reach their target market.
Use Swiggy Fresh, the company's service for ordering fresh fruits, vegetables, and other food items from local markets.
Swiggy Access Kitchen, Swiggy, offers an opportunity for restaurant partners to gain rent-free access to fully-equipped kitchens, in areas where they don't have their own presence, to optimize more delivery services, making it a win-win situation for both restaurant owners and customers in under-served areas.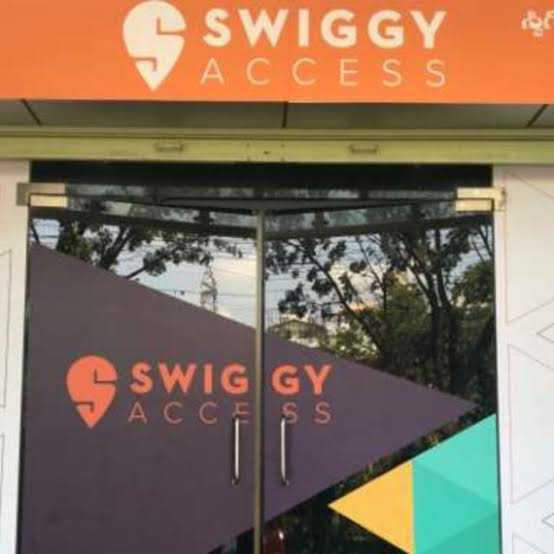 Source: Research Gate
Price Mix
The company expertly combines several pricing techniques to attract price conscious Indian customers and keep them loyal for as long as possible.
As a result, the price of a given product can fluctuate depending on a variety of factors such as demand, competition, and delivery costs.
Swiggy also provides a variety of discounts and promotional offers to entice customers and boost sales, such as cashback incentives, discounts on the total cost of the purchase, and exclusive deals for customers who use specific payment methods.
Furthermore, Swiggy One is a subscription-based service that provides exclusive discounts, faster delivery times, and other benefits for a monthly or annual fee.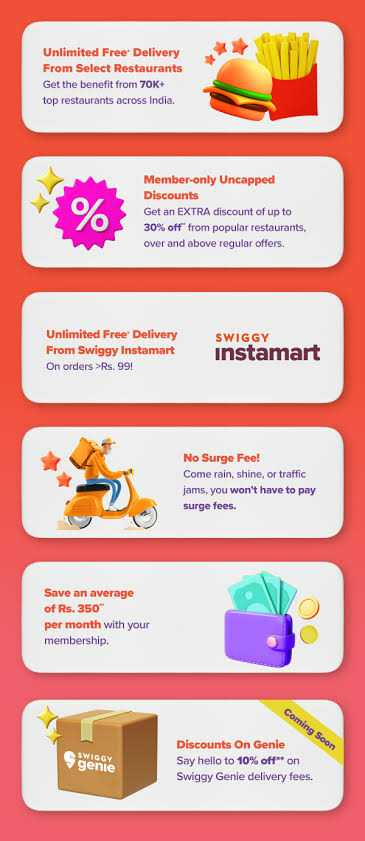 Source: Swiggy
Swiggy also levies a nominal delivery fee for its services, which varies according to the location, the time of delivery, and the distance.
Place Mix
Swiggy is revolutionizing the food delivery market by making it easier than ever for customers to get quality food delivered at the doorstep.
With Swiggy's headquarters in Bangalore, they are always accessible through the Swiggy website and app due to their operations in over 500 Indian cities.
Their user-friendly website and smartphone app make ordering, tracking food orders, and finding nearby eateries simple.
Their network of delivery partners goes to great lengths to ensure that your food orders arrives hot and fresh.
They also provide convenient pick-up locations where you can pick up your order directly from the partner restaurant for those who prefer to eat in. Because of their connections with over 150000 restaurants, they provide a wide range of cuisines.
You can easily place and pay for your order using a number of different payment methods, including internet banking, debit/credit cards, and mobile wallets. In addition, if you have any queries or problems, you can always obtain assistance from their committed customer care team.
Swiggy is planning to diversify its delivery services by not only providing food delivery but also developing a delivery system for medication, groceries, gift shops, and flower shops to expand its presence in India's delivery industry
Promotion Mix: Digital Marketing Strategy of Swiggy
With their promotion mix Swiggy is set out to raise brand awareness and establish a relationship with their audience through the strategic use of offline and online platforms. They also publish amusing blogs that shed light on current events to promote the company's goals and services.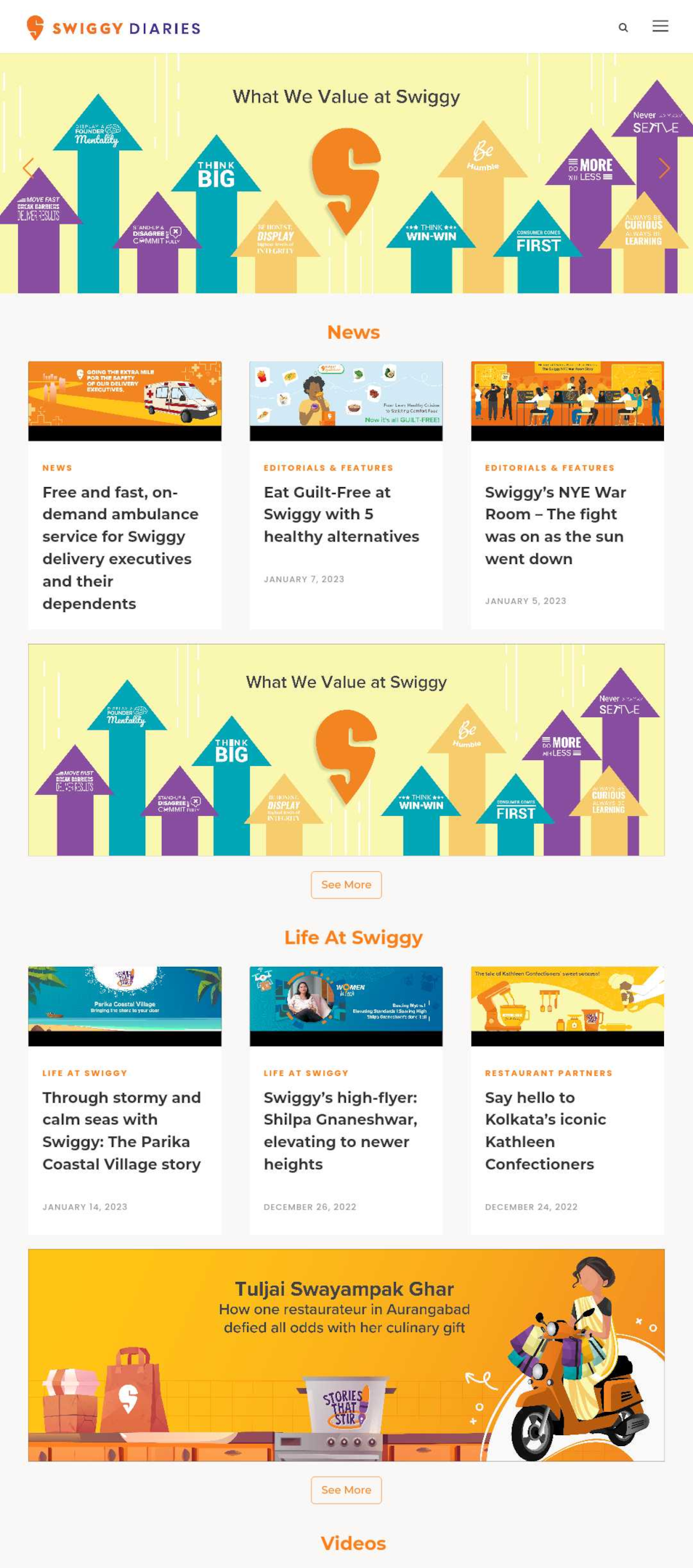 Source: Swiggy Diaries
SEO and SEM
Swiggy's digital marketing strategy has proven to be effective in the realm of online advertising. One notable aspect of this business strategy is their exceptional SEO efforts, which have allowed them to consistently rank higher on search engine results pages — (Google search console) than their tough competition — Zomato.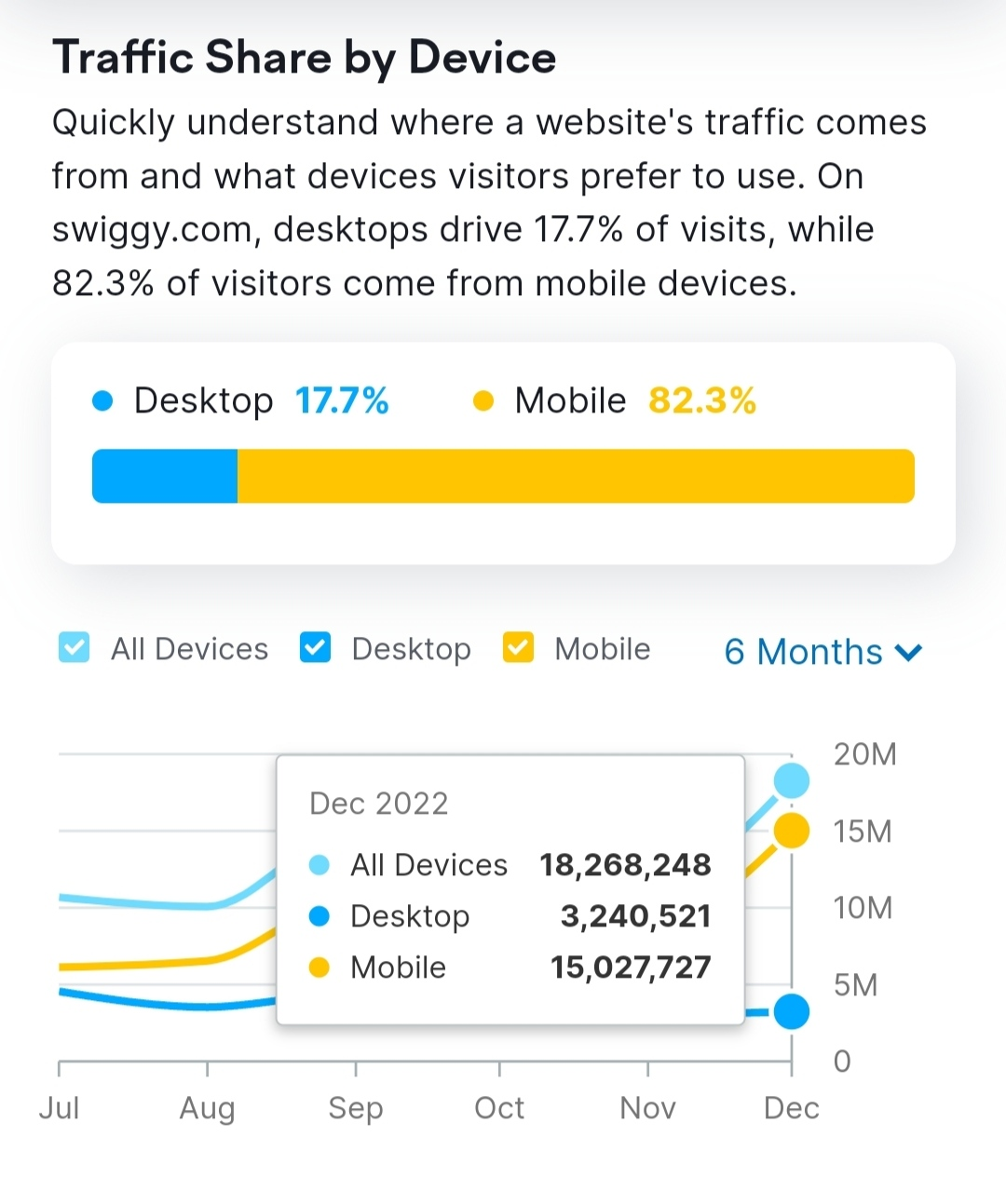 The landing page's use of H1 and H2 tags, as well as alt text, backlinking, title pages, and interlinking, contributed to the brand's strong online presence. To achieve the best results, these projects are carefully managed and updated regularly.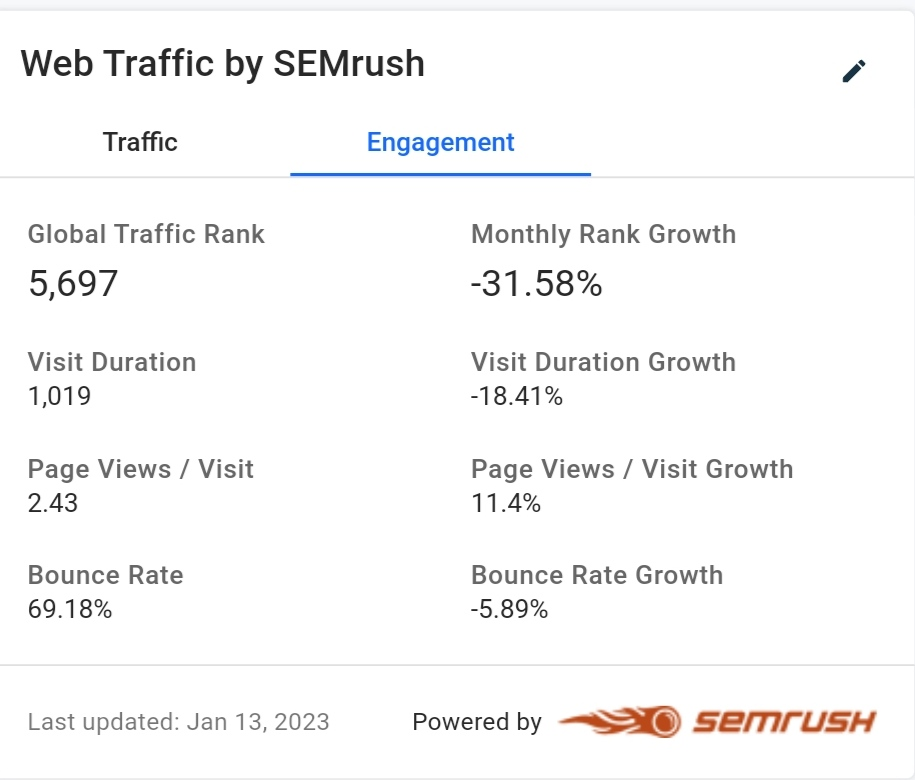 Source: Crunchbase
Because of the sitemap's simplicity, all stakeholders, including customers, partner restaurants, and the company itself, can have a pleasant experience. Swiggy also uses Google advertisements to quickly contact customers and offer food discounts.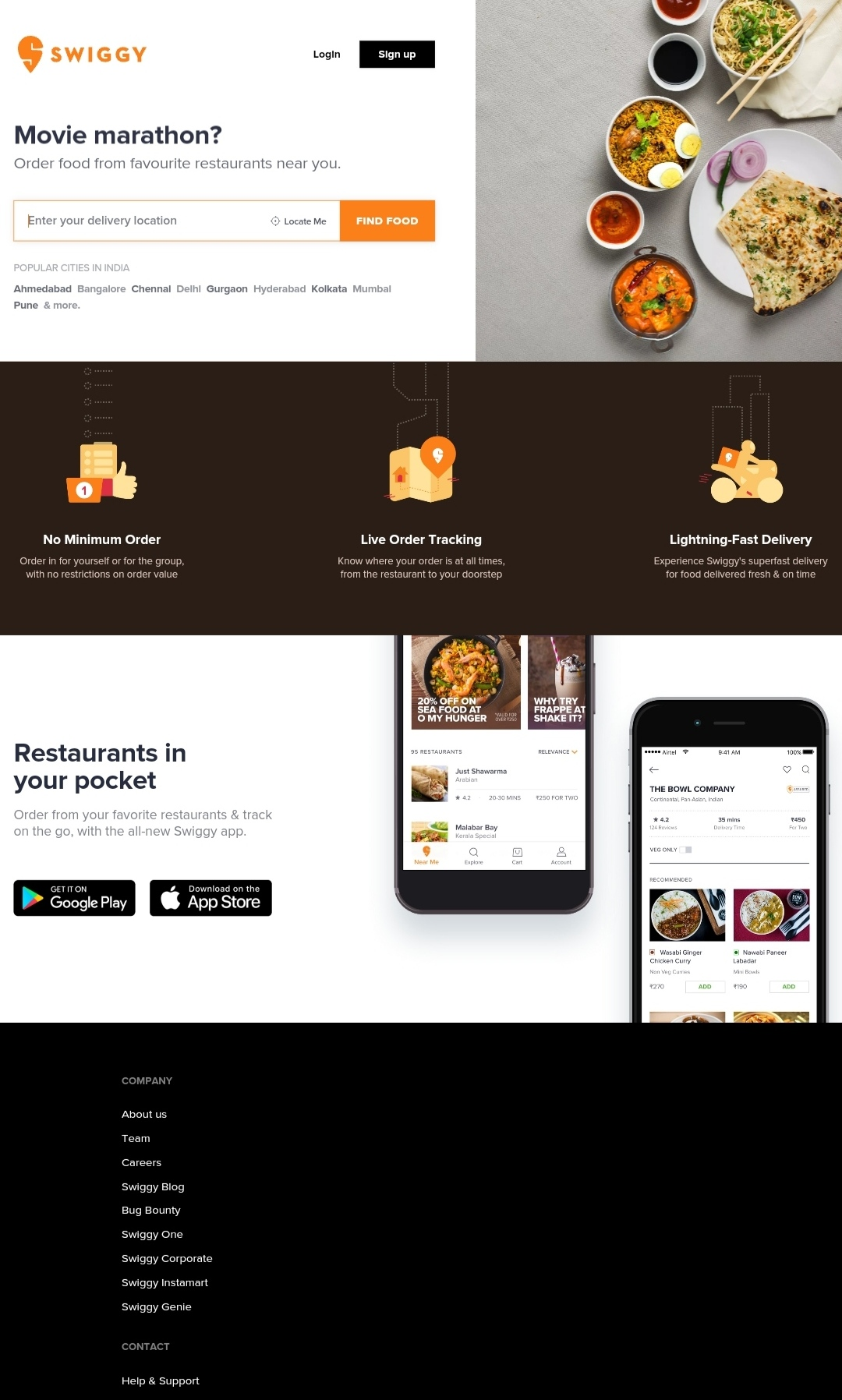 Source: Swiggy
Social media marketing
Their Facebook, Twitter, YouTube, Pinterest, and Instagram accounts are a veritable treasure trove of relata
ble and humorous content, from witty one liners to meme marketing strategies designed to keep you coming back for more.
Email Marketing:
Swiggy has a highly successful email marketing strategy for interacting with millennials and Generation Z. They use eye-catching visuals and enticing subject lines to capture the reader's attention and personalize their message.
Additionally, they provide emails on current events and trends that combine humor, useful advice, coupons, and discount codes.

Source: Swiggy
In-app advertising
For businesses, Swiggy provides in-app advertising options. The performance of advertisements, including banner ads, sponsored search results, and sponsored content, can be monitored using metrics like click-through and conversion rate.
Advertisements can also be targeted to particular demographics. The cost of advertising depends on variables such as the type of advertisement, the targeting options, and the advertiser's budget. Swiggy earns advertising revenue from the restaurants featured on their app
Significant elements of the marketing strategy of Swiggy
Logistics
Swiggy has created its own core logistics platform, dubbed "Swiggy Go," to manage deliveries in-house and provide a more reliable service.
The company collaborates with a network of delivery executives who are all outfitted with GPS-enabled smartphones, data analytics to determine the best delivery routes, and real-time monitoring and control technologies. This own fleet of delivery system serves as a competitive advantage for Swiggy.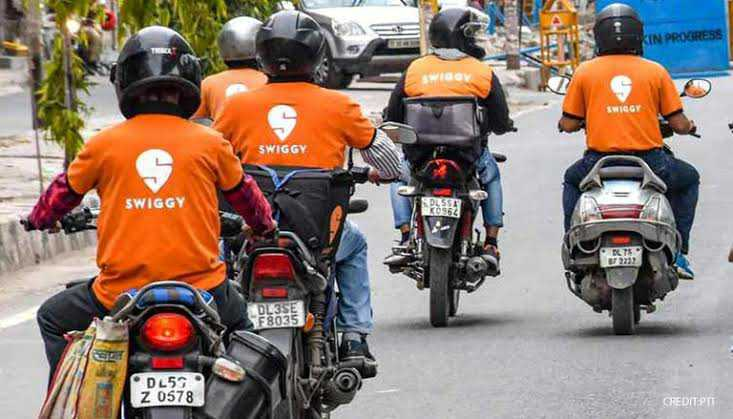 Source: Republic World
Customer Relationships
Swiggy is famous for its first-rate customer service and features including real-time order tracking, a wide selection of restaurants, a rewards program, and a quick response to user complaints.
Swiggy uses analytics engines to analyze customer data and identify preferences, which helps the company match customers with appropriate restaurants
A Look into Swiggy's Advertising Campaigns and Their Impact
Swiggy has run several advertising campaigns over the years to promote its brand and attract customers. Some of their top campaigns include:
Swiggy Karo, Phir Jo Chahe Karo,"
The creative storytelling and wit of Swiggy's IPL 2018 advertising campaign stood out. The "Swiggy Karo, Phir Jo Chahe Karo" advertising successfully portrayed the brand's theme of convenience by showing a man secretly ordering a single piece of gulab jamun without his wife noticing.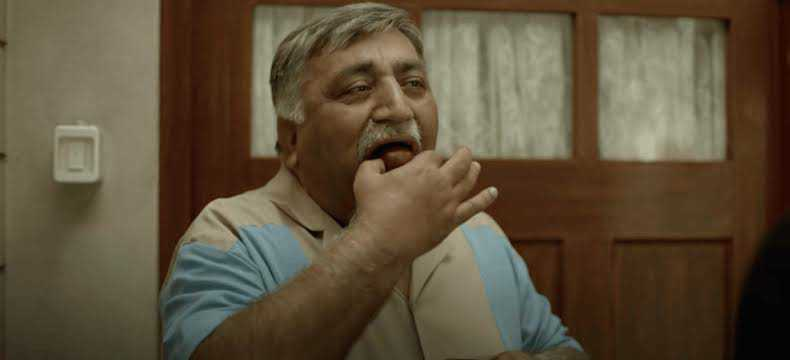 Source: Beastoftraal
The ad's smart use of emotions and commentary resonated with viewers and reinforced the company's commitment to upholding its promise to make customers' lives easier.
'Why is this a Swiggy ad?' Campaign
Online food and grocery app, Swiggy, decided to stand out during the Diwali season by releasing a creative puzzle on billboards, social media, and print.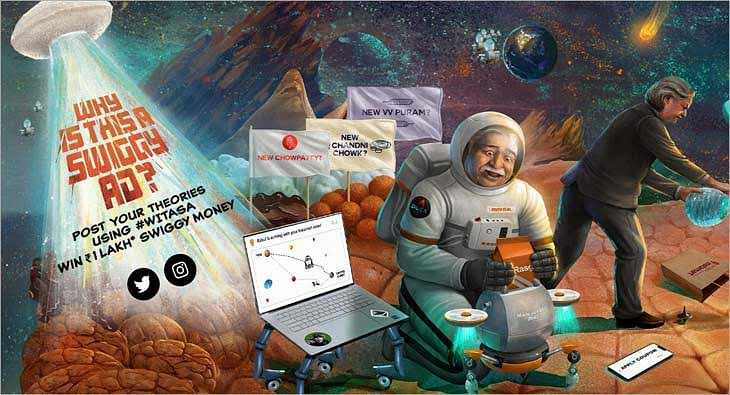 Source: Exchange4media
The ad featured references to crypto and imagery of the beloved "gulab jamun uncle" character and asked users to come up with their own theories as to why it was a Swiggy ad, with a prize of Rs 1 lakh in Swiggy money for the best theory.
The campaign generated a significant conversation and desirable user participants, with the goal of getting people to talk about the brand and tapping into consumer creativity.
Key takeaways for Marketers from Swiggy Marketing Strategy
All the marketing efforts by Swiggy have contributed to the perception that it works hard to ensure that both its partnered restaurants and its own services meet users' expectations.
The business model of Swiggy can teach marketers the following things:
Diversify your offerings of goods and services
Swiggy's success can be linked to its capacity to meet a variety of client needs by doing just that. This raises the possibility of customer retention in addition to helping to draw in new customers.
Strategic relationships
By putting up significant effort to enhance logistics and forming partnerships with restaurants, Swiggy was able to gain a presence in the market. A company can broaden its reach and gain access to new resources by forming excellent relationships.
Utilize advertising
Using Swiggy Ads, Swiggy's advertising platform, businesses accurately and profitably reach their target audience. This is a fantastic example of how advertising can enhance brand recognition and draw in new customers.
Pay close attention to the customer experience
Swiggy's success is largely due to its commitment to delivering a flawless customer experience throughout the ordering and delivery procedures. Additionally, it provides services for a digital wallet and faster delivery through delivery executives.
Continuous innovation
Swiggy's extraordinary success is the result of its unwavering commitment to innovation and technology focus, even in the face of setbacks. Businesses must constantly innovate and adapt if they want to stay ahead of the competition.
Overall, The Swiggy marketing strategy has been crucial in fostering the business' expansion and securing its position as the industry leader for Indian food.