Did you ever wonder why you get only Coke at McDonald's and only Pepsi at KFC? Both franchise giants have an exclusive business partnership with these beverage competitors, leading to each getting sole access to their audience.
An underrated growth hack in the marketing playbook is of building relevant business partnerships with allied brands. Many companies use it, but many new businesses do not start with building partnerships that are time-saving and have quicker ROI.
In this article, we will understand what is partnership business, various business types for partnership, and successful partnership business examples.
What is meant by business partnerships?
Forming a partnership between two companies or more parties involves adhering to mutually agreed benefits or share of profits for joint business growth. The partners agree to sign a partnership agreement as a legal agreement to ensure trust and accountability.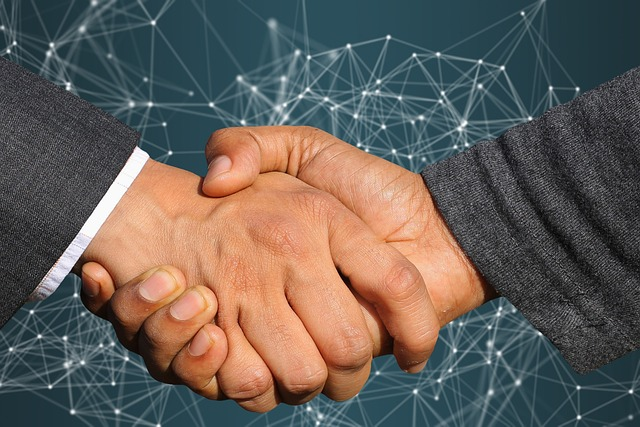 A key aspect of business partnerships is how everyone shares any profits and liabilities based on the terms of the partnership decided. Some may include limited liability or liability protection terms as a part of the partnership agreement. Many business decisions are undertaken with the mutual consent of involved business partners.
One significantly reduces their business risk in comparison to sole proprietorship business type via partnership-based business structures.
Why do brands partner together?
A partnership business is a great way to reduce risk, costs, and efforts to grow your main business. A business partnership is seen across scales - ranging from partnering to launch products, co-marketing, or conducting campaigns for charitable causes.
Such initiatives increased the brand value and each business partner can leverage each other's advantages.
What are the types of business partnerships?
There are broadly 3 types of business partnership:
General partnership
In this partnership agreement, all business partners are personally responsible for equally sharing the business profits, business debts, or losses made during the duration of the partnership. The general partnership also involves exposure to unlimited liabilities with the general partners involved.
General partnerships are a great way to easily infuse capital investment, manage business debts, pool skillsets and ensure the general partners are accountable.
General partnership example
Law firms are great examples of general partnership business structures. General partners in a firm are usually responsible to pool in their cases and network to run the business. A general partner can work independently, and share resources, responsibilities, debts, losses, and profits as drafted in the partnership agreement.
Disadvantages of General partnership:
Forming a general partnership has its fallbacks, which you can work upon using a tight partnership agreement:
General partnership may result in loss of independence for the individual partners involved as they become dependent on each other for resources.

Decision making becomes hazy and chaotic in general partnership, so its important for general partners to fix dispute resolution structure.

There is increased risk on personal assets loss in a general partnership since the general partner is held personally responsible for the fate of the legal entity formed.

General partnership creates liquidity issues - since even if one partner doesn't agree to sell the firm or sell shares, it leads to legal disputes.
Overall, general partnerships are an easy way to get started with a partnership business.
Limited Liability Partnership
This partnership arrangement limits the involved business partners' personal liability. The limiting of personal liability ensures in case of disputes, one partner's deeds or if a partner dies do not impact the personal assets of other partners.
Such partnership business structure is typically registered as a legal entity via the Limited Liability Company.
A further distinction on limited partners involved can be done via salaried partners or equity partners. Salaried partners do not have an ownership stake in the form of equity, but get paid on a profit-sharing or bonus basis.
Compared to general partnerships, a limited liability partnership is a safer way to protect the personal assets of the limited partners involved.
Limited Partnership
In limited partnership type, there is at least one partner with a general partner status who has to undertake complete personal liability and manage business operations involved. There is also at least one partner who is silent - that is, limited partners, who don't participate in day to day operations, and enjoys limited liability.
Limited partnerships provide the best features of both general partnerships and limited liability partnerships.
Generally, the liabilities incurred in limited partnerships are based on the investment done by individual partners.
What is included in a partnership agreement?
Most partnership agreements include below common, yet important terms:
Ownership
Mention the ownership status for involved business partners. If going by the general partnership, you will have to split it 50-50. This is a key step to deciding the business structure for the partnership business to stay stable as per mutual understanding.
Profit and loss division
Mention the profit share percentage split between the business partners. Have clarity about the division of liabilities during the selection of general and limited partners, based on the type of partnership business chosen.
Duration of the partnership business
Mention for how long your partnership agreement is valid. You can keep it fixed term, lifetime, or keep it flexible based on contracts.
Dispute resolution process
Mention how business decisions would be made in the case of disputes. Making its own rules or placing decision-making powers on paper ensures every business partner avoids lawsuits.
Exit Strategies
Having clarity on how the business gains liquidity from the legal agreement stage ensures the partners can act in the event of one partner dies, wants to leave the business, or sell off.
Do partnership business pay any taxes?
Forming partnerships is very beneficial for tax purposes as it comes with tax benefits. This is because a partnership does not pay taxes or pay income taxes. One also doesn't pay income tax on the profit that is shared between the partners.
Instead, any taxes incurred are passed down to individual business partners involved who pay taxes or income tax as per their filing structure.
How to evaluate potential business partners?
Business partnerships are successful when both business entities enjoy a mutually beneficial business relationship to support growth.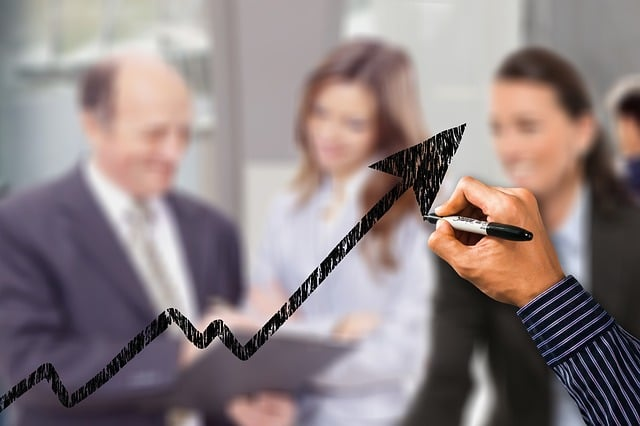 Here are 5 key traits of a successful business relationship via a business partnership model:
Complimentary business models
Your business partners should have designed their business structures in terms of revenue model, product, and pricing such that they complement each other.
For example, Red Bull partnered with Go Pro for its marketing activities. Here, both brands have similar brand value with complimentary products of an energy drink and action camera. Such strategic partnerships enable both brands to access each other's audience reach.
Business ethics
Participating business entities in any type of business partnership across general partnership or limited liability partnership must have similar business ethics to truly succeed. Trust forms a huge part of any partnership, and you may select the type based on mutual understanding.
You must involve a law firm to draft legal agreements or other documents, wherein individual partners must ethically adhere to said clauses.
Business credentials
For a long-lasting business partnership, involved entities should practice quality management concerning their products and services. This is because you entangle your reputation with business partners, and any mishap may hurt your own rules and brand value. For this reason, limited liability partnerships or limited partnership form safer models of any partnership.
Financial assets and liabilities
A good business partner has good financial habits and a balance sheet. Too many defaults, debts, or failing business models, investments, etc increase the risk of a business partnership becoming successful.
History of legal lawsuits
It's obvious that businesses having a history of not following the partnership agreement or pending lawsuits contribute to red flags. Getting into a partnership agreement with businesses without a legal entity status results in long-drawn court battles that are best avoided. Due diligence is paramount in partnership business structure.
on Partnering with small businesses
Private limited companies are more trusted than sole proprietorship business-type entities. While working with small businesses as one or more partners having other business structures than Private, ensure you know their tax history, personal assets, and other partners as due diligence.
Successful partnership business examples
Many business partnerships formed were turning points in terms of brand value or business profits. Business entities can partner for marketing, sales, lead generation, hiring, resource sharing, and many other unique ways.
Let us explore some successful business partnerships and why they worked:
Adidas and Kanye
Kanye and Adidas are good examples of how business partnerships create wealth, and how they can fall apart due to public perception. Together, they launched a co-branding campaign by launching the popular 'Yeezy' shoes.
Today, it accounts 8% of the total sales of Adidas, generating around USD 2 billion.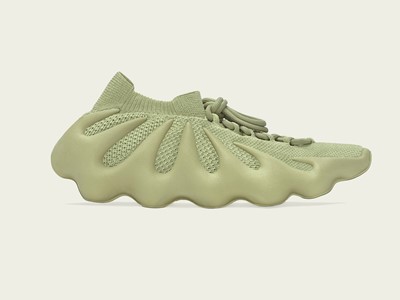 Due Kanye's personal brand getting tarnished due to his political and cultural commentary, Adidas severed the profitable partnership with the celebrity in 2022. Here you can see how Adidas chose to protect its status among high-end fashion brands over business profits.
Learn more about what Adidas does with its marketing - Adidas marketing strategy
Louis Vuitton and BMW
Louis Vuitton designed travel bags are a perfect combination with BMW's audience. Both belong to luxury and travel industry, thus having overlapping audience. These brands decided to provide more value to their customers by partnering to make the BMW i8 - a luxury car that has a dedicated shelf to fit the exclusively designed 4-bag-suitecase set.
Source: LMVH
The aim was to provide a complete luxury travel experience by bringing the best of Louis Vuitton and BMW high quality craftsmanship.
Google Maps and Spotify
Listening to music or podcasts while travelling is a common pastime for many drivers and travellers. As Google Maps is an almost defacto mapping app used by millions worldwide, many times consumers had to switch between their music apps and Google Maps app which could be dangerous while navigating.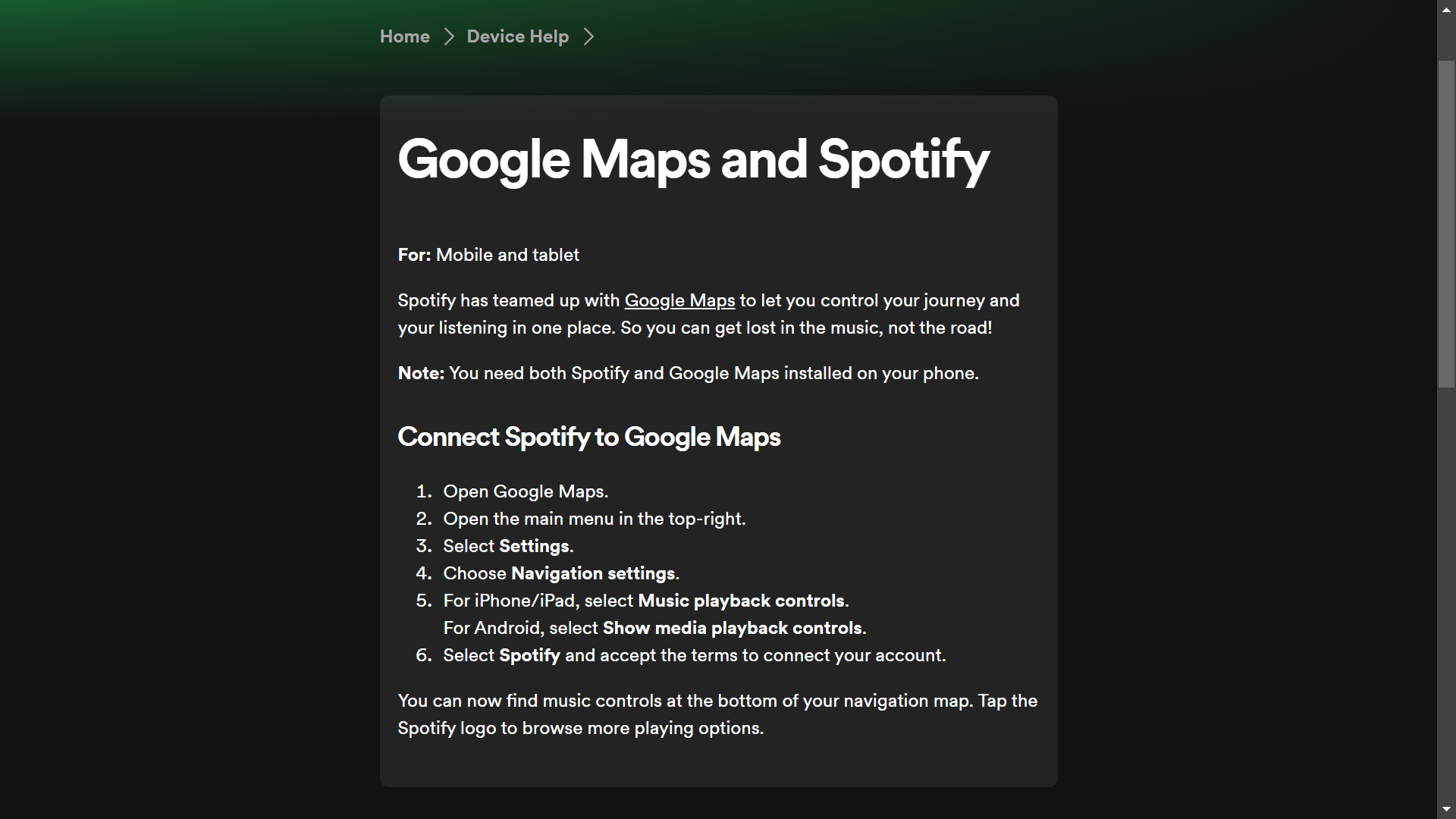 Source: Spotify
So Spotify partnered with Google Maps to embed their player within the Google Maps app for easier access and control. This is a great example of product integration keeping user behavior and safety in mind.
Starbucks and Nestle
This partnership business is an example of launching FMCG products that are complementary to each other. Nestle's product lines include coffee, and Starbucks is a major global coffee chain. So it only makes sense for them to form a partnership, where they launched a ready-to-drink beverage in Latin America and SEA.
They have doubled down on its successful products in the Ready-To-Drink segment - Starbucks® Frappuccino and Starbucks Doubleshot.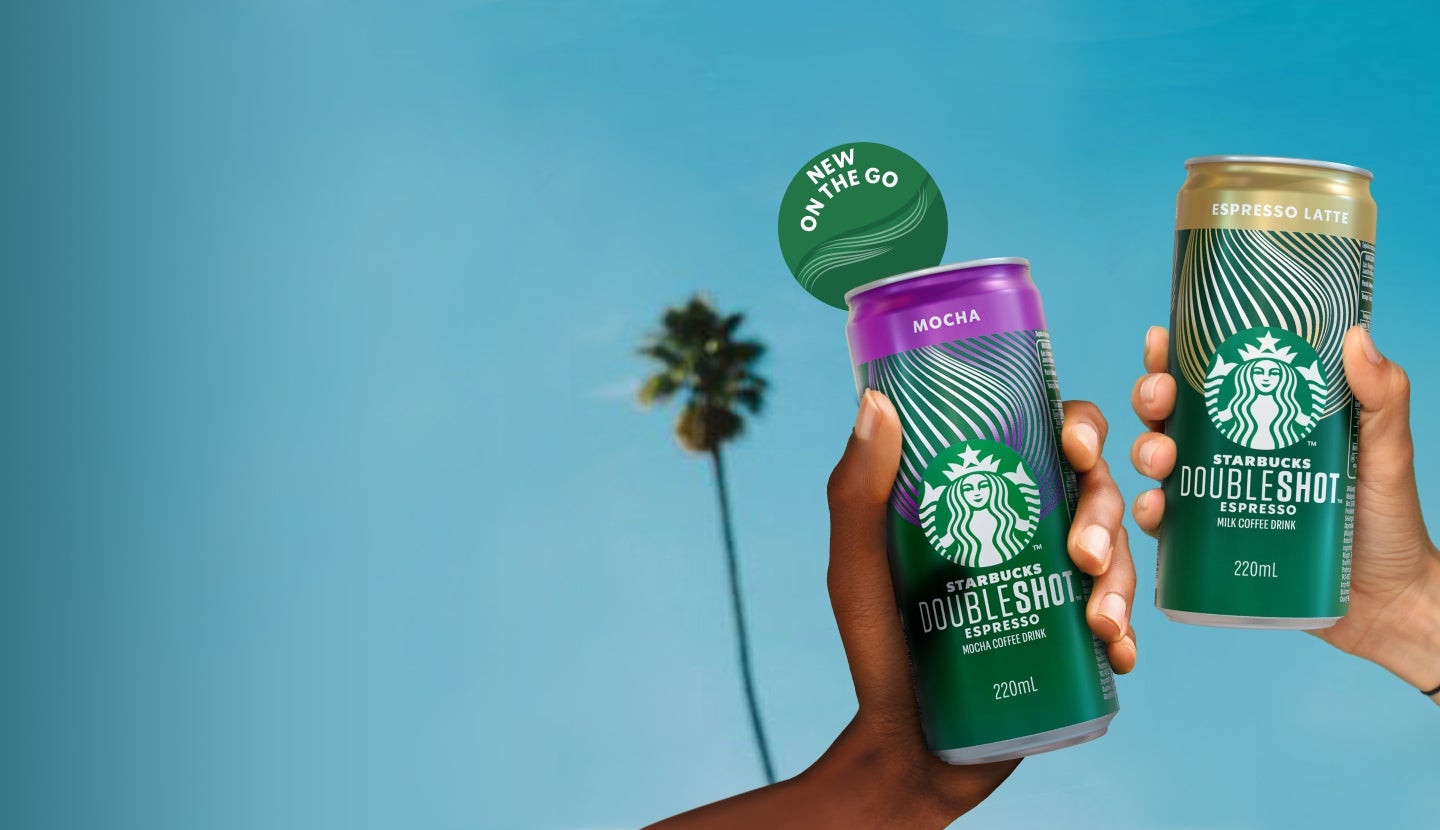 "Our partnership with Starbucks has confirmed Nestlé's leading position in the global coffee business,"

- David Rennie, Head of Nestlé Coffee Brands.
For Starbucks consumers, it means more options. While for Starbucks' business, this partnership increased its footprint reach by 79 markets outside its own distribution network.
Apple Pay App and Mastercard
Anything Apple releases becomes the norm that disrupts the industry. It released Apple Pay in 2014, which allowed users to store their credit card information such that they don't have to use a physical card. But this required credit cards to integrate with their technology, and not adhering meant losing access to Apple iPhone apps' premium customers.
Source: Mastercard
MasterCard was quick to tie up with Apple to integrate with their technology. They embraced innovation over their usual product design (physical cards) to bring more options for their customers.
Know what Apple does with its marketing mix - Apple's marketing strategy
McDonald's and Burger King
These direct competitors, to the world's surprise, launched a co-marketing campaign in 2019 titled 'A day without a whooper'
McDonald's was donating $2 for every Big Mac purchased. To support their cause, Burger King further removed its signature Whooper from their menu so that people purchase more Big Macs. Thus, the campaign 'A day without a whooper' improved each business partner's brand value as they worked together for charity.
Source: Advertising World
This partnership business is a great example of how you can even partner with other business entities that are competing with you in your industry for mutual growth.
IKEA and LEGO
LEGO and Ikea launched a unique LEGO set called 'BYGGLEK' that was inspired by various IKEA furniture designs. This included items like bed frames, cupboards, kitchen appliances, and many common items you get in IKEA stores.
Source: IKEA
Their audiences may not be very overlapping, which is great, because the availability of their products in each other's audiences increased their brand awareness.
Nike and Michael Jordan
Michael Jordan, a 6 time NBA champion, had partnered with Nike since 1987. Together, they launched an exclusive line of shoes and apparel under the 'Air Jordan' range. This has fetched Nike USD 5 billion in annual revenues as of 2022.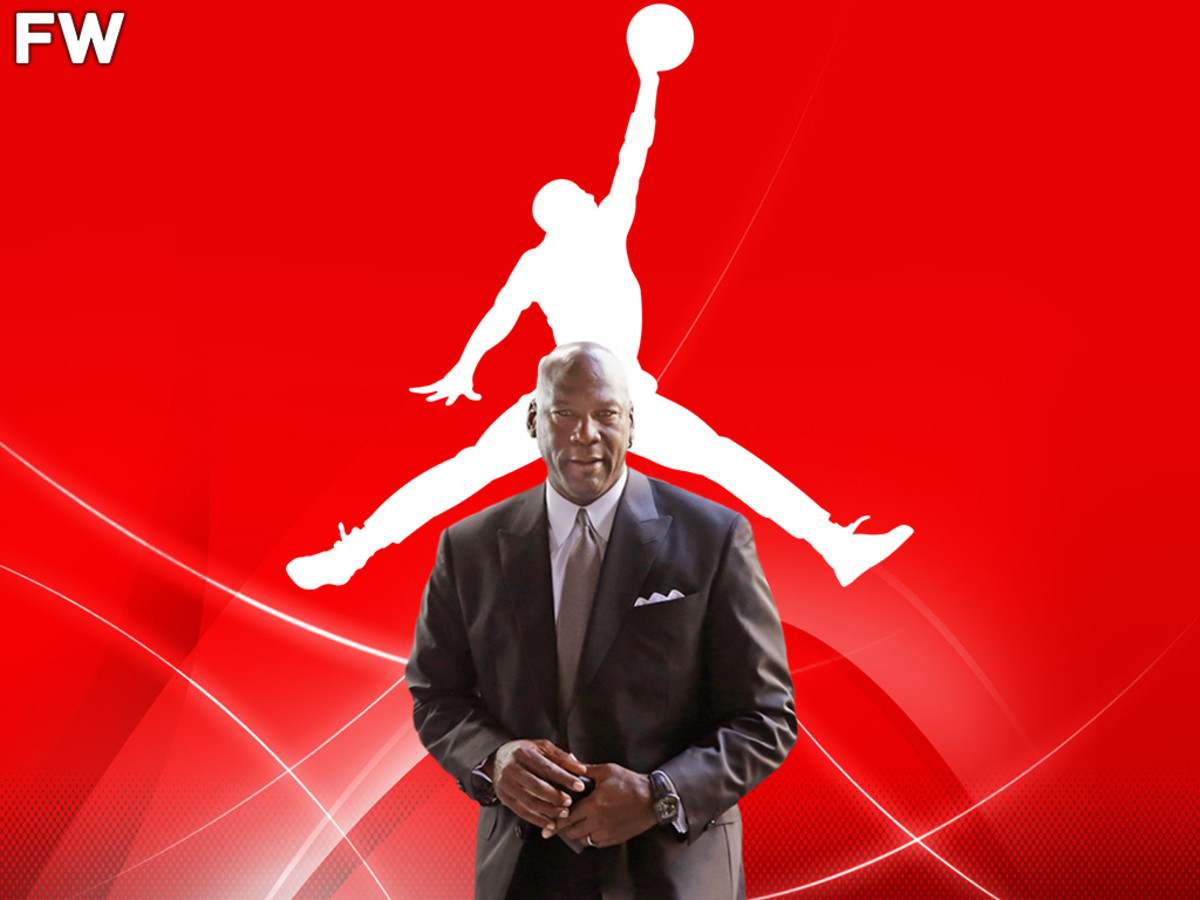 Source: Fadeaway World
Such partnerships with influencers to use their presence to sell exclusive products in a clothing store is very common for lifestyle brands. Check out what more Nike has done to stay competitive in the Sports industry - Nike's marketing strategy
Snapchat and Headspace
As a part of its World Mental Health Day initiative, Snapchat partnered with the popular meditation app - Headspace.
Source: Snapchat
Under this, Snapchat enabled in-app meditation features called 'Headspace mini' for group meditations. One partner can invite their more than one person and perform mindfulness exercises together. This was a good partnership, considering so many social media users suffer from anxiety and depression.
Airbnb and Times Group
This is an example of strategic partnership where The Times Group invested an undisclosed amount in Airbnb. They also helped Airbnb expand its footprint in India by leveraging the Times Group's resources and media network.
Source: Economic Times
Many investment-based strategic partnerships come with the benefit of the investor's network. Such partnerships are designed to have limited liabilities for the investors.
Other than this, Airbnb also partnered with locals for providing services to Airbnb hosts. You can learn more about this partnership in our case study - Airbnb's marketing strategy
Partnerships in any form are a quick and cost-effective way to start or grow your venture. It also helps with income taxes due to the tax benefits it comes with. Based on the trust, financial contributions made and skin in the game, you can decide which partnership or business type to choose.
Also, it's important to ensure your partnership agreements are drafted with utmost care in terms of due diligence and mutual ideology agreements. It should consider various edge and dispute cases, and the actionable steps in case of an occurrence. This is applicable across brand partnerships as well as business partnership structures.
You can learn more about how businesses use the partnership with our marketing strategy case studies on Gatorade, Jockey, and Dunkin Donuts. Do subscribe to buildd's newsletter to get updated on our latest blogs and marketing strategy case studies.