Apple is a company that revolutionized technology by going against the odds and against itself. It is a definition of luxury with a simplicity that changes your way of living. Apple has managed to make a name as a premium brand by providing customers with value and using an exceptional marketing strategy.
In its fiscal year 2022, Apple revealed a net income of $99.8 billion dollars, its biggest ever net income. In the same year, Apple's worldwide income increased to $365.82 billion dollars.
How did it revolutionize the consumer electronics industry? What marketing strategies marked the success of Apple? Despite being heavily priced, how does Apple retain its foothold in the market attracting loyal customers?
Let's understand Apple's marketing mix and other notable strategies and what you can learn from them for your own consumer electronics business.
Origin of Apple
Apple was founded on April 1, 1976, by Steve Jobs, Steve Wozniak, and Ronald Wayne. Wozniak's hand-built computer, the Apple I, was the company's first product. It was followed by the Apple II, one of the first commercially successful personal apple computer.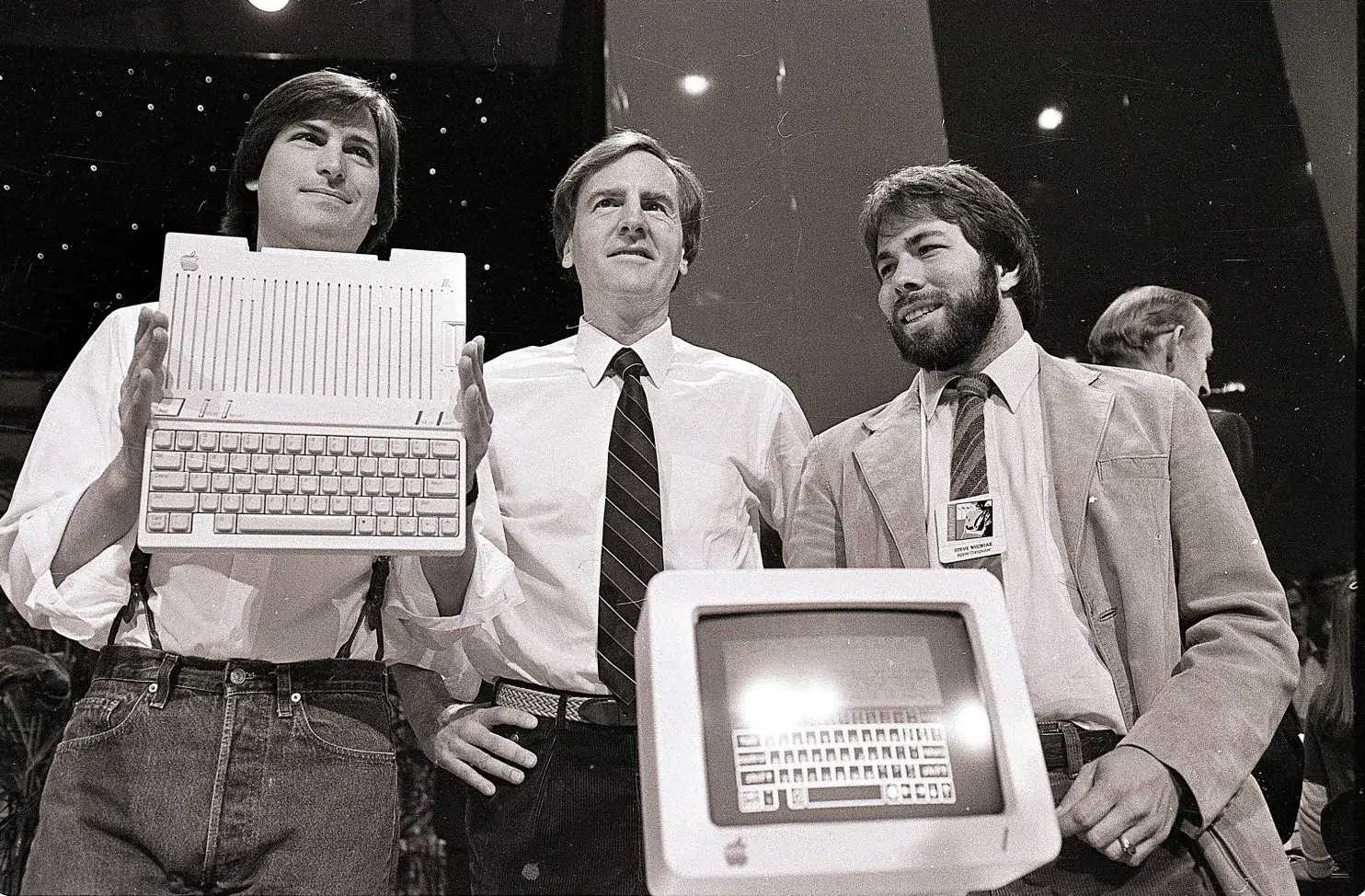 Source: Washington Post
Two of Apple's groundbreaking products introduced in 1984 and 1985 were the Macintosh and the LaserWriter, the first laser printer with a competitive price point, and the first personal computer with a graphical user interface (GUI).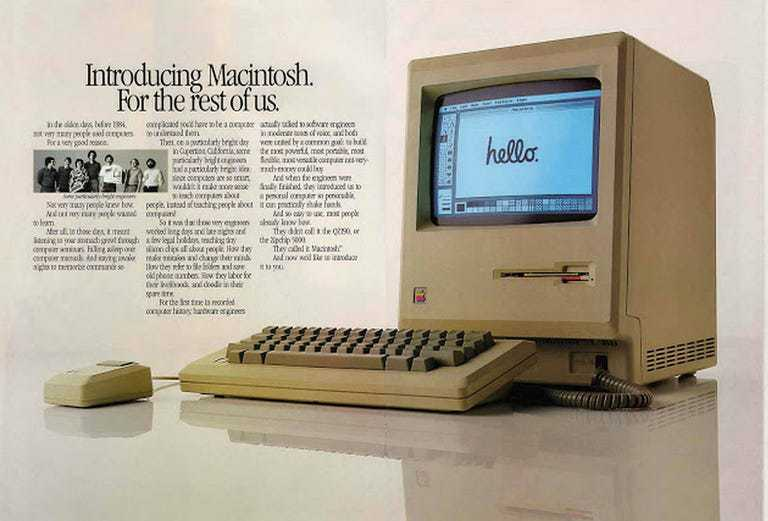 Source: Newyork Times
Apple had to face many challenges after the Macintosh was released.
The company's decline was facilitated by Steve Jobs' removal, fierce rivalry from other personal computer manufacturers, and a string of costly product failures.
But the company was able to regain its footing in 1997 with the release of the iMac and the "think different" campaign as well as Steve Jobs' return as an interim CEO. Post this, the company released many iconic products like the iPod, iPad and iPhone which were category defining.
The Apple logo
Apple's logo is a stylized apple with a bite taken out of it. It has been shown in a variety of colors as well as black and white. Rob Janoff designed the company's logo in 1977, and it has been used ever since. It has become one of the world's most recognizable logos due to its simplicity and visual appeal.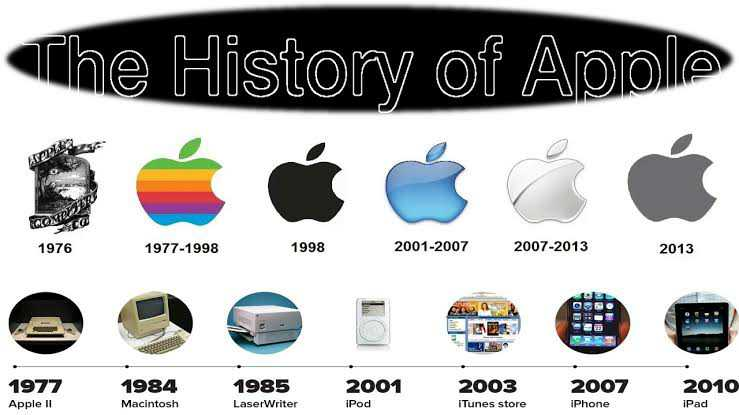 You can watch the history of the apple logo here:
Understanding Apple's Marketing Strategies
Apple is known for its marketing that manages to make its product aspirational. Here are the 4 Ps of Apple's marketing mix:
Product Strategy
Apple sells a wide range of products, including smartphones, tablets, laptops, and desktop PCs. The company is well known for emphasizing design and innovation, and its product mix is often regarded as high-end and of excellent quality.
Apple fans believe that the company's products are of higher quality and more reliable than those of its competitors. They also appreciate the strong emphasis that Apple places on privacy and security, as well as the company's commitment to environmental sustainability.
In terms of its product, Apple markets a wide range of hardware, software, and services using a family branding marketing strategy.
Some of the company's best products include the ones listed below: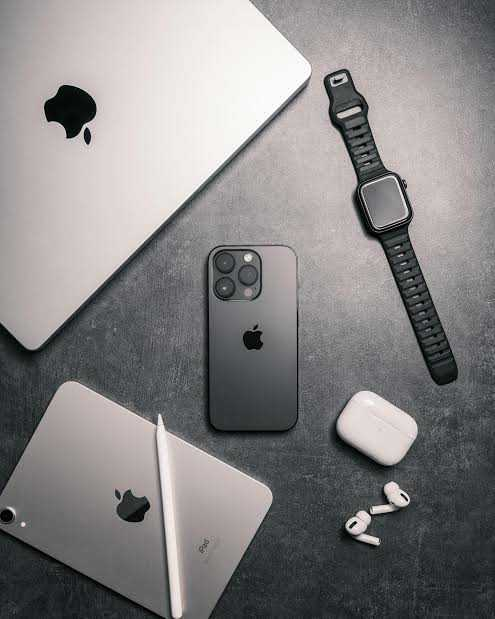 iPhone
The iPhone smartphone line is well-known for its sophisticated design, advanced functionality, and superior cameras. Every year, Apple releases new versions of its most popular device, the iPhone, whose reveal is hugely anticipated.
Revenues generated from iPhone sales consistently makeup around 50%-60% of Apple's overall revenue in recent years.

Source: Applesutra
iPad
The iPad product lines has a large, high-resolution display and a long battery life. The iPad is a favorite among customers looking for a mobile device for web browsing, streaming videos, and reading books.
Macbook
Strong processors and sleek screens are two features that set the Mac product line of personal computers apart. It includes desktop and laptop computers. Professionals and creatives who need a reliable, powerful computer for their job tend to prefer the Mac.
Airpods
The AirPods are a pair of wireless earbuds that are designed to be both comfortable and user-friendly. Customers that need a convenient way to use Siri, listen to music and make calls frequently buy the AirPods.
Apple Watch
The Watch line of apple smartwatches contains several features, including fitness tracking, cellular connectivity, and the ability to make and take phone calls. The Apple Watch is popular with consumers who want a useful and versatile wrist-worn device.
Along with its hardware and software product mix, Apple also provides a variety of services, such as: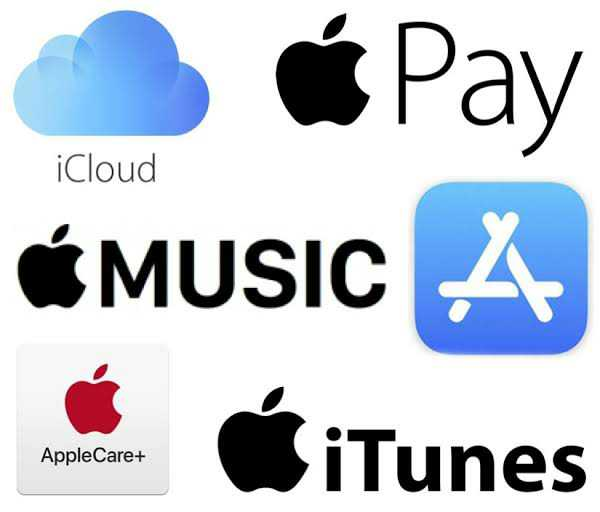 Source: Medium
iCloud
iCloud is a cloud-based service that lets users store and access their documents, pictures, and other data across many devices. Additionally, iCloud offers function like iCloud Drive, iCloud Backup, and iCloud Keychain that aid users in maintaining the security and organization of their data.
Apple Music
Apple Music is a music streaming service that one can access on a subscription basis. It offers access to more than 60 million songs.
Apple TV
A streaming media device, enables access to the movies, TV series, and other video content that users choose. With the addition of Siri, users can now do voice content searches, and Apple TV also supports games and other apps.
Apple Arcade
Apple Arcade is a subscription-based gaming service that offers access to over 100 games and is playable on iOS, macOS, and tvOS devices. A variety of well-known and unusual games are available at Apple Arcade, and the website is frequently updated with new releases.
Apple News
A community news service that makes personalized recommendations for articles, videos, and other content based on the user's preferences. Articles can be saved by Apple News users for later reading or shared with friends. Content on Apple News is available from many different publishers.
Apple pay
A mobile payment and digital wallet service offered by Apple is called Apple Pay. It enables customers to pay using their Apple devices online, through apps, and at physical locations. It uses NFC technology and Touch ID or Face ID for authentication. It is endorsed by numerous banks and is being accepted by an increasing number of businesses.
Premium pricing strategy
The fact that Apple items are often more expensive than alternatives shows both their better quality and standing as luxury goods. But Apple makes it a point to never involve in price wars, to provide justice to the quality of their products.
Apple is known for using a variety of pricing strategies depending on the product or service they are offering. Apple uses a range of pricing marketing mix, with the core being Premium Pricing Strategy.
Premium pricing strategy refers to charging a high price for its goods or services because they are of excellent quality or have a solid reputation. A premium is a sum of money or value that is added on top of the typical or common price.
This premium pricing strategy is frequently employed by Apple for its high-end products, which are renowned for their high quality and are regarded as luxury goods. Examples of products that use premium pricing include the iPhone and the MacBook.
Other pricing strategies include:
Freemium pricing strategy
A freemium pricing strategy is used when a business provides a free, basic version of a good or service and then charges for upgrades or additional features.
This freemium pricing strategy is frequently used by Apple for their operating systems and productivity programs, including macOS and iWork.
Minimum advertised price (MAP):
In this pricing approach, a business establishes a minimal price that retailers may promote for its goods.
This tactic is usually applied by Apple to preserve a premium branding image for its goods and stop them from being offered at discounted prices as Apple never uses sales promotions.
Price skimming:
In this price-skimming marketing strategy, a business sets a high starting price for a new product and gradually reduces it over time as demand declines and competition rises. This approach has previously been employed by Apple for its new devices, such as the iPad, iPhone models, and Apple Watch.
Geo-based pricing
Using this method, a business sets different rates for its goods or services depending on the location of the target audience. Apple frequently uses this tactic to take into consideration regional variations in the cost of living and economic conditions.
Overall, Apple's pricing strategies are made to maximize its income and profitability while preserving the high-quality image of its goods and services. But in line with its easy-to-understand strategy, Apple products are never sold on sales promotions or as part of a limited-time offer.
Placement
The distribution marketing mix, also known as the location mix, is a key element of a company's marketing strategy and refers to the channels via which customers can buy a company's products.
Using both online distribution channels and offline distribution channels, Apple's marketing mix focuses on vertical marketing. Apple sells its goods through a variety of channels, physical apple store locations, an online store, and authorized resellers.
The marketing strategies with regard to distribution are:
Retail stores
Customers can view, try, and buy Apple products at one of Apple store locations in major cities around the world.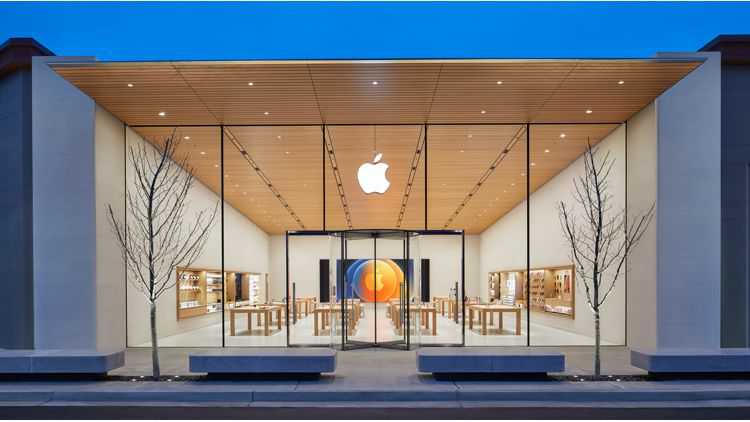 The Apple retail store is frequently used as both a showroom for its products and a gathering place for apple customers. This customer touchpoint brings an Apple experience as the white background and walls bring a premium feel as one enters the store.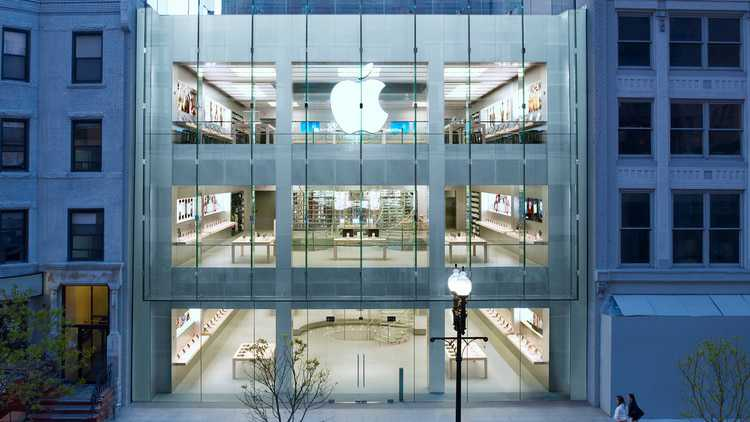 Source: Apple
Online stores
Apple sells its products via its website an online Apple store, where customers can purchase items and have them delivered to their homes. Apple's online stores also online support and customer service.
Authorized resellers
Another way for customers to buy Apple products is through a network of authorized resellers or independent merchants who have Apple's permission to sell its products.
Carrier partners
Due to partnerships between Apple and significant mobile carriers or large retail firms, customers can buy iPhone handsets from the websites and retail locations of these carriers.
Licensing partnerships
Apple has license agreements with other businesses, enabling those businesses to produce goods and services using Apple's technology and brand.
Additionally, Apple collaborates with a number of prominent websites to market and publicize its products.
The overall goal of Apple's distribution marketing mix is to give customers a variety of options for acquiring and using its goods and services. Customers are given the option to select the channel that is most convenient for them, and thus promotes the accessibility of Apple products to a large audience.
Promotion
Apple Inc. employs a range of promotional Marketing mix strategies across traditional and digital channels. Advertising, public relations, and personal selling sales promotion in apple stores often make up Apple's promotional mix.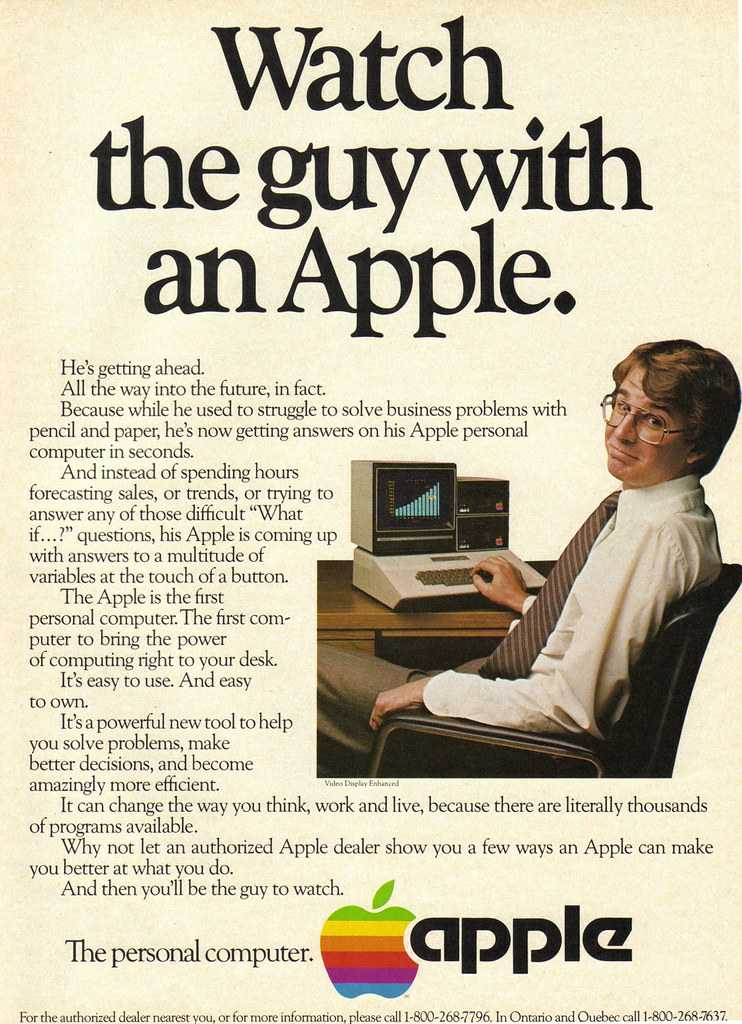 Source: Flickr
Apple focuses on frequent collaborations with well-known TV series, movies, and other forms of media to market its products genuinely and naturally. This helps them raise awareness of Apple products and create excitement for upcoming launches.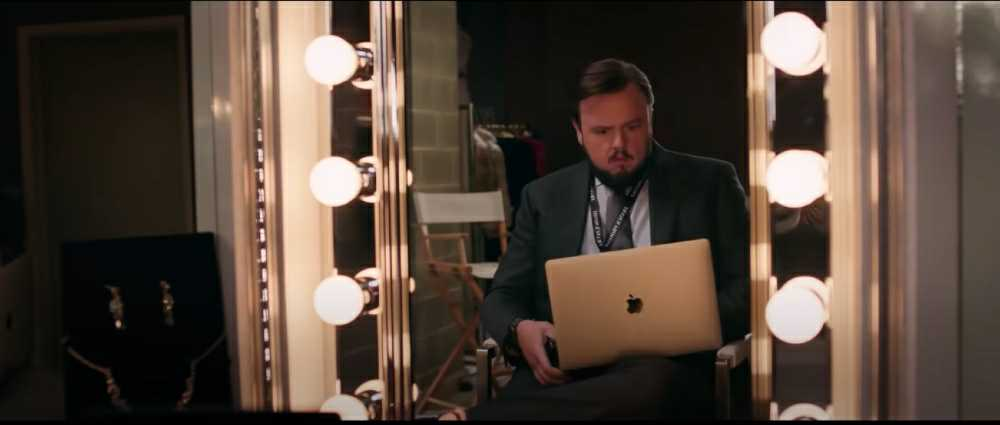 Source: Brands & Films
At its own stores, Apple Inc. often does personal selling of products while showcasing them in a way that enables buyers to test them out and gain first-hand experience.
Apple's Marketing Mix to take inspiration from
As one of the most valuable brands in the world, Apple Inc. is renowned for its innovative and successful marketing techniques. The following are some standout components of the Apple marketing strategy:
Apple Ecosystem
The term "ecosystem" refers to Apple's network of interconnected products, services, and software. Apple's ecosystem plays an important role in Apple's marketing strategy. Examples of physical elements in this ecosystem include the iPhone, iPad, and Mac as well as applications like iCloud, Apple Music, and the App Store.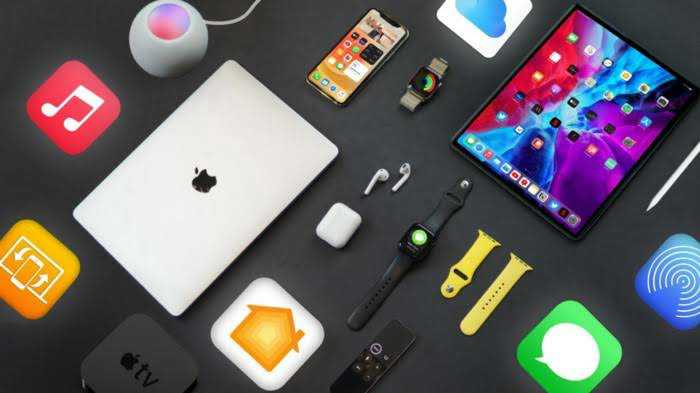 Source: Medium
It also includes the software, such as watchOS, macOS, and iOS, that runs these products. With the help of Apple's ecosystem, users will be able to use the company's products and services on a variety of devices with ease. Because of this ecosystem strategy, Apple preserves consumer loyalty while gaining a competitive advantage.
Brand identity
From its advertising and packaging to the way its products are displayed in its retail outlets, Apple has a distinct and consistent brand message with premium pricing across all of its marketing channels.

Source: Apple
With design and user experience being apple's value proposition it uses web and sales copy. Apple avoids confusing jargon, stressing on the benefits. This is a core part of their idea of content marketing, where they create high-tech products without using high-tech words. These are the things Apple fans highly appreciate.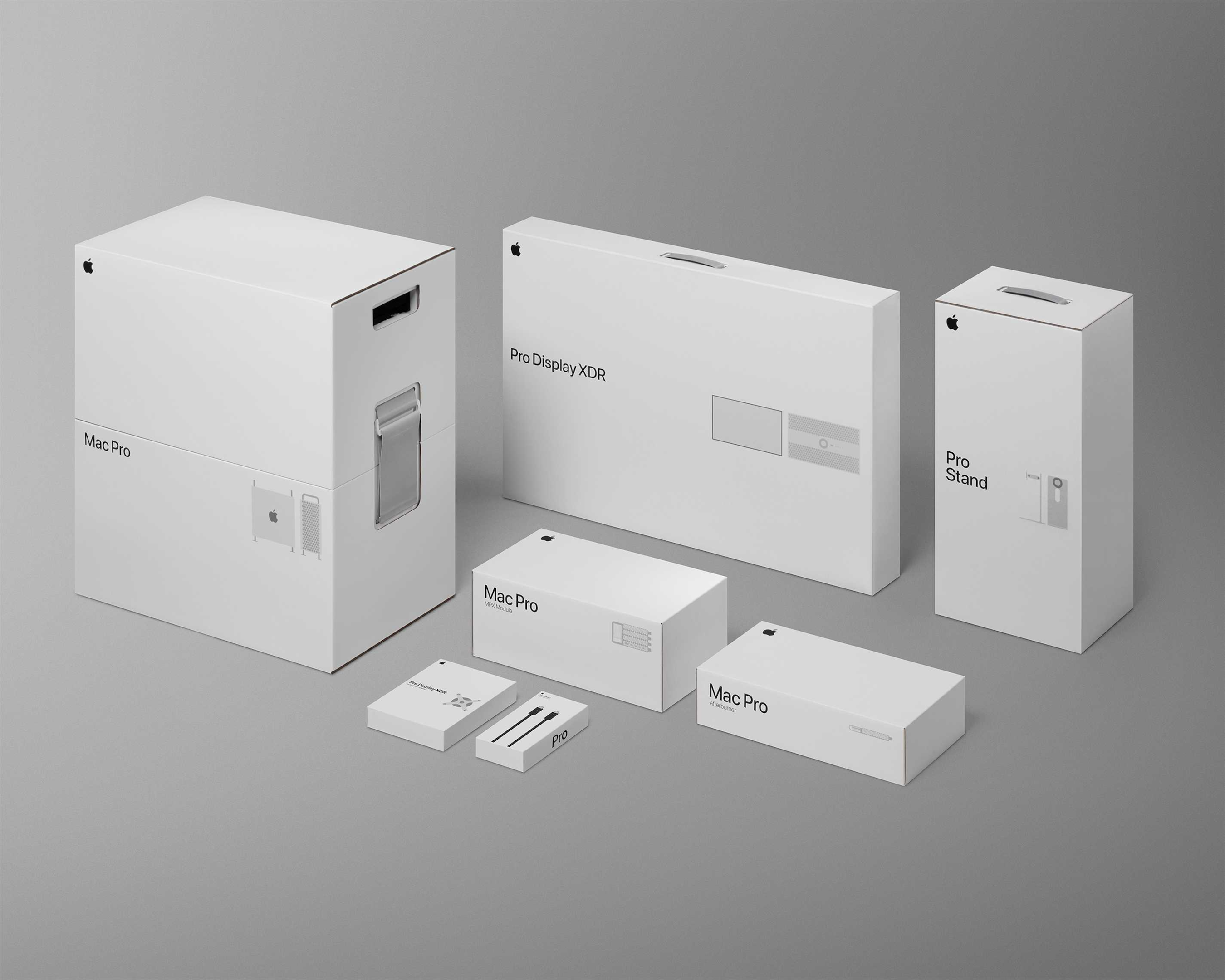 Source: The Club For Creativity
Highlighting the Advantages of their Products' Emotional Appeal
Instead of only emphasizing features or technical specs, Apple's marketing strategy frequently highlights the psychological and emotional advantages of utilizing its products. This idea of content marketing helps Apple distinguish its products from those of its rivals.
For instance, Apple describes how its most recent iPhone may help you take beautiful images, stay in touch with loved ones, or be more productive while you're on the move. A famous positioning where Apple smartly capitalized this trick is for iPod:
Providing Exceptional Customer Service
In its retail locations and online help forums, Apple is renowned for its emphasis on offering top-notch customer service. This apple marketing strategy enhances the client experience and fosters such loyal customers.
Keynote Presentations
Apple focuses on its keynote presentations as an important part of the apple marketing strategy as they work as personal selling methods. Apple's keynote presentations or apple events are frequently delivered live at major technology conferences such as the Consumer Electronics Show (CES) and the Worldwide Developers Conference (WWDC) (CES).
In the past, Steve jobs addressed these events but now Tim Cook, Apple's CEO, and other executives appear on stage during these speeches to introduce new products and features, as well as to highlight Apple's most recent technological innovations.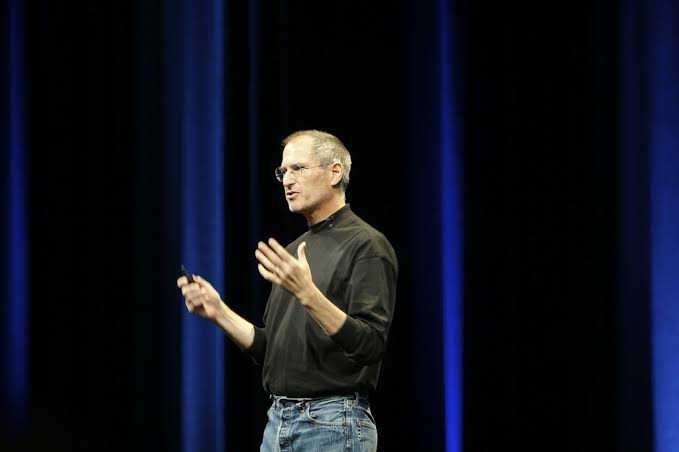 Source: Flickr
Using partnerships and collaborations
Apple Inc. partners with many other companies, influencers, and organizations to reach their audience and create a sense of exclusivity around its products. Some of Apple's notable collaborations include Nike, WWDC, and IBM.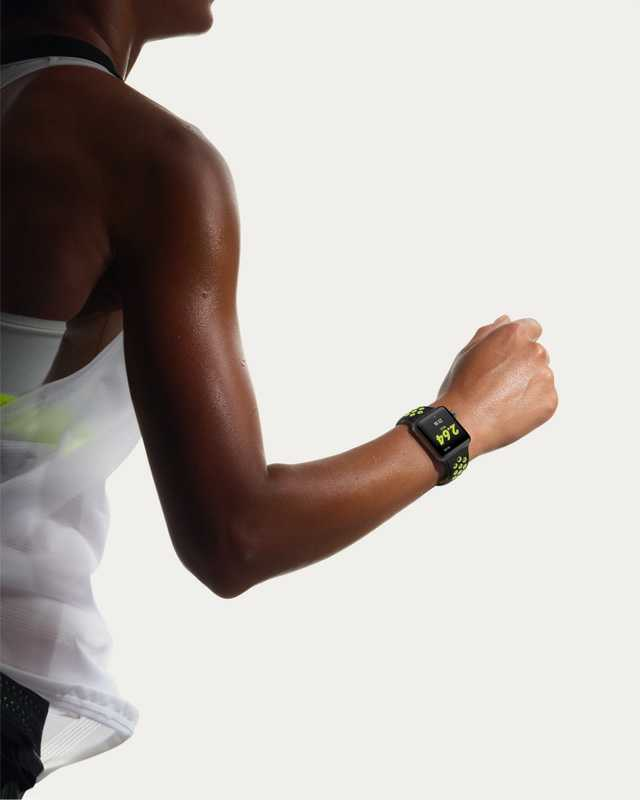 Source: Apple
The most prominent Apple marketing campaigns
Apple has conducted several notable advertising campaigns and promotions over the years, including:
1984 Super Bowl
Apple's renowned "1984" commercial, which introduced the Macintosh and aired during the Super Bowl, is one of the most well-known and successful television Apple ad of all time.
Think Different
The "Think Different" advertising campaign, which Apple launched in 1997, had several prints and television commercials that emphasise creativity and innovation. The advertising featured well-known figures like Albert Einstein, Bob Dylan, and Mahatma Gandhi.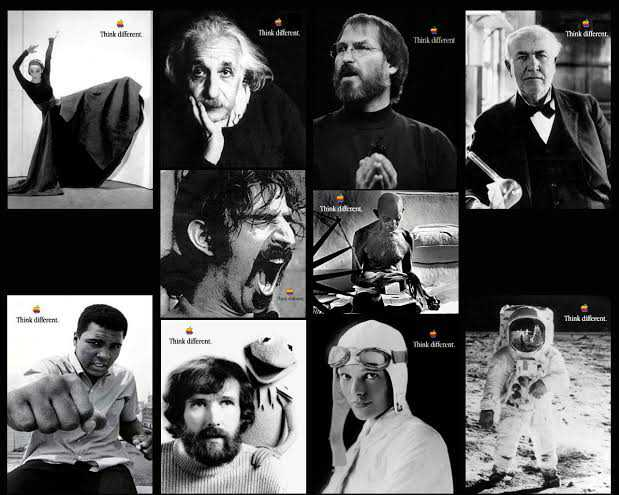 Source: Pinterest
Get a Mac
In 2006, Apple ran a television ad campaign called "Get a Mac" that compared the Macintosh with a PC. Actors Justin Long and John Hodgman played the Mac and PC, respectively, in the commercials.
https://youtu.be/0eEG5LVXdKo
Shot on iPhone
The "Shot on iPhone" campaign, launched by Apple, featured pictures taken by iPhone users all over the world. The effective campaign helped draw attention to the iPhone's superior camera.
Key Takeaways for entrepreneurs from the Apple marketing strategy
Entrepreneurs can learn a lot from Apple's marketing strategies regarding the significance of creating a unique brand identity and emphasizing the emotional benefits of their products. For many marketing professionals, Apple serves as a source of knowledge and inspiration.
Several key takeaways from apple's marketing strategies include the following:
Prioritize innovation in design
Apple's unique value proposition is its focus on design and user experience, and its been key to retain users. From their own marketing and product building across the customer life cycle, learn how to create an 'Apple experience' with respect to your own brand.
Create a strong brand
To match the perceived value of its products, which are typically viewed as high-end goods, Apple relies on a premium pricing strategy. Due to its premium brand image, Apple stands out from other tech businesses that might provide more reasonably priced or value-oriented products. One can pull off such tricks on their target audience only when they have a very strong brand value.
Set up a strong global presence
Apple has enormous global reach thanks to its company-owned locations i.e. retail stores presence in various foreign cities. The Apple marketing strategy stands out owing to its global reach when compared to other tech companies, which may have a more regionally constrained footprint.
Entrepreneurs can make use of both online and offline distribution channels to reach the target audience and build a strong global presence.
Focus on customer service
Apple has a reputation for emphasizing the value of providing excellent customer service. This is something that business owners can adjust to by giving customers a tailored experience.
For Apple, this includes measures like making it simpler for customers to get help when they need it, putting forth an extra effort to meet and exceed expectations and providing effective training for the apple store employees.
You can use customer experience analytics to devise strategies to form a loyal customer base and take inspiration from Apple's marketing mix.
Apple has continuously pushed the limits of what is possible with technology, starting with the Macintosh and the iPod in its early years and continuing with more recent breakthroughs like the iPhone and the iPad.
Customers who value Apple's products' slickness and simplicity are loyal to the brand because of its dedication to design and user experience. You can explore more marketing mix case studies for our own business in the technology and retail industry - check out Nike's marketing strategy or Pepsi's marketing mix.