The British multinational confectionery Cadbury has created magnificent confectionaries for almost 200 years, making it every chocolate lover's paradise. It is owned by Mondelez International and is the second-largest confectionery brand in the world, behind Mars, followed by its nearest competitor Nestle, Ferrero, and Miji. Cadbury offers something to satiate any sweet craving, from their well-known Dairy Milk chocolates to other confectionery treats like cakes, biscuits, and beverages.
However, how does it manage to operate in over 50 countries and employ nearly 50,000 people? How did Mondelez India Foods Private Limited report a 16% year-on-year jump in FY22 revenues to ₹9,296 crore?
Read on as we evaluate how Cadbury's marketing strategy adds a little sweetness to our lives every day.
How cocoa essence helped create a chocolate empire
A dream and a passion for chocolate marked the beginning of Cadbury's history. To create chocolate that anybody might enjoy, Quaker John Cadbury who sold tea, coffee, and drinking chocolate founded his company in Birmingham, South west England, in 1824.
Starting with a humble pestle and mortar, he ground cocoa beans to make a chocolate drink that was nothing short of heavenly. As the business grew, John Cadbury moved to a larger factory on Bridge Street and began to craft chocolate bars, marking the beginning of a chocolate revolution.
Benjamin, John's brother, soon joined the company and helped it grow by introducing new products and flavors. Cadbury company launched its first chocolate bar in 1849.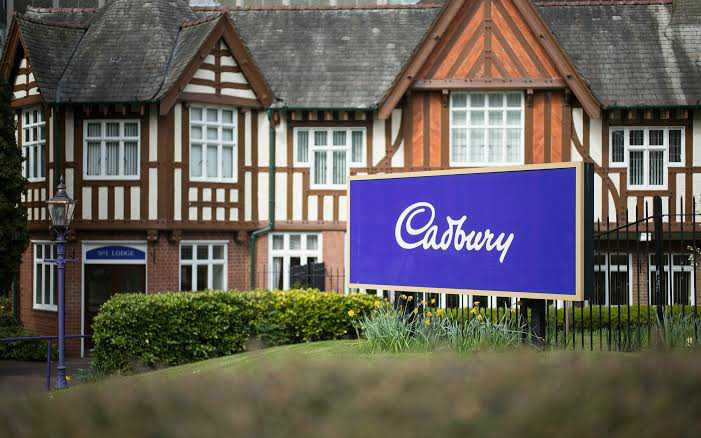 Source: Telegraph
Following the incorporation of their company as "Cadbury Brothers Limited" and the realization that business was booming, the brothers decided to build a new factory named Bournville Estate in the Birmingham suburb of Bournville in 1866 to better the lives of its employees. The factory offered housing and entertainment, ensuring that the chocolate was not only delicious but also produced ethically.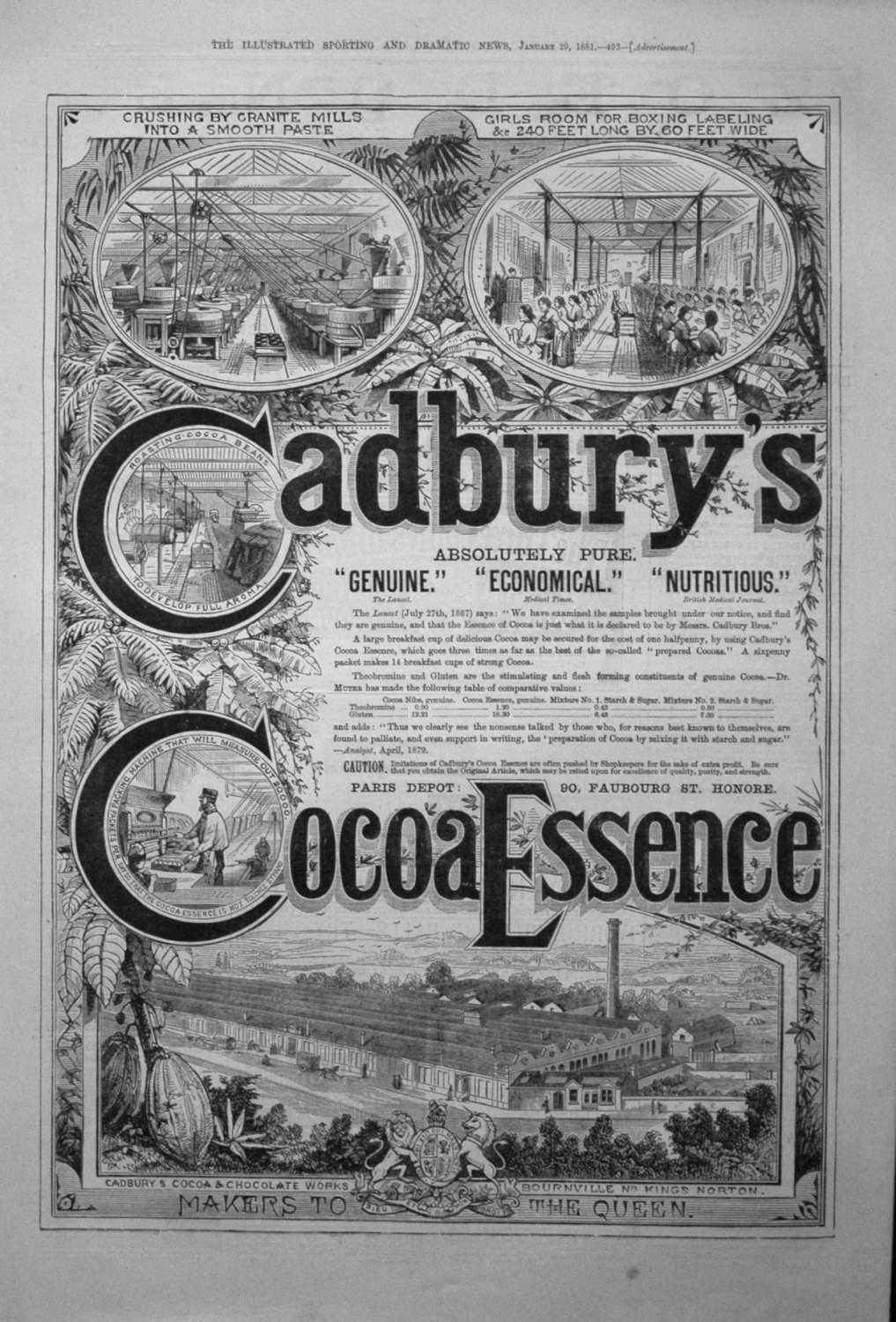 Source: Prints and ephemera
Cadbury was one of the big three British confectionery manufacturers throughout much of the 19th and 20th centuries. In 1969 Cadbury merged with Schweppes brand — an American beverage business. It was known as Cadbury Schweppes plc until 2008, only to be acquired by Kraft foods inc. in 2010. Cadbury is now owned by Mondelez International.
Cadbury has expanded over the years by buying other businesses, releasing new products, and entering new markets. Currently, it is one of the largest sectors in the global confections market and is renowned for its excellence and innovation.
In 1990, Cadbury introduced Cadbury World. It offers visitors the chance to learn about the history of Cadbury chocolate and see how it is made.
The Rise of Cadbury House in India
When Cadbury, the pride of Mondelez International, made its foray into India in 1948, it brought some sweetness to the nation by establishing its corporate headquarters in the bustling metropolis of Mumbai, Maharashtra.
Following the initial import of its well-known chocolates, Cadbury India quickly gained a monopoly in the market, with Cadbury's chocolate confectioneries portfolio accounting for an value share of 70%. Stunningly, the well-liked Dairy Milk brand alone held 40% of the whole Indian chocolate market.
As the years passed, Cadbury India's confectionery company expanded its selection of products in India by introducing several delectable Cadbury products like biscuits, candies, and beverages, solidifying its position as a household name. With Cadbury products like the beloved Cadbury Bournvita, Gems, 5-star, Eclairs, Cadbury Dairy Milk Silk, Crispello, Tang, and Oreo in addition to the traditional Dairy Milk, Cadbury has come to symbolize nostalgia for many Indians.
In 2021, the maker of Cadbury Dairy Milk reported a revenue of $1.2 billion in India. Mondelez International aims to push up India revenue to $2 billion by 2030.
Logo: The Sweet Badge of Honour
The creation of the Cadbury logo shows the company's dedication to not just producing high-quality chocolate products but also to develop a visual identity that captures its rich heritage and commitment to excellence.
The initial logo, which included a stylized representation of a cocoa tree, made a subtle reference to the company's history in the chocolate industry. But the brand's determination to stay current was evident in the more modern and abstract style that came next, being inspired by William Cadbury's sign.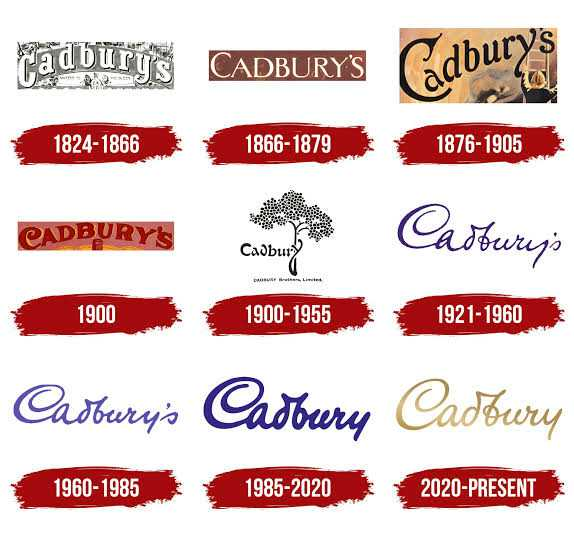 Source: Logos World
The current logo uses a strong typeface against a vibrant purple background to represent the brand's simplicity, accessibility, and timelessness.
Cadbury company also released a limited-edition version of the logo in its gold form, which is only used for the priciest and most exclusive items and promotions. The conventional purple logo is no longer the only option. The golden version of the logo conveys exclusivity and elegance, elevating the already well-known Cadbury brand to new levels of sophistication. It looks like an encrusted badge of honor.
Target Audience
Cadbury's customer base is diverse, ranging from the smallest candy enthusiasts to the pickiest chocolate connoisseurs. The company's sumptuous treats, which range from conventional chocolate bars to lavish chocolate boxes, are enjoyed by people of all ages. Whether you're looking for a tasty treat to enjoy on your own or a gift to give to loved ones, Cadbury India has something to meet every occasion.
Marketing mix of Cadbury
Cadbury has a recipe for success that is as sweet as its treats. The secret ingredient? A well-crafted marketing mix that tantalizes the taste buds of chocolate lovers everywhere. From the delectable products to the irresistible prices, to the convenient distribution channels, and the alluring Cadbury promotions, Cadbury's marketing mix is a symphony of deliciousness. Each element of the Cadbury marketing mix is carefully crafted to create a cohesive and irresistible experience for the customer.
Here's a closer look at how the Cadbury marketing mix makes every day a little sweeter:
Product
The Cadbury product collection is as diverse as a box of chocolates, offering something for every sweet tooth to enjoy. All ages can enjoy their chocolates, which range from classic Cadbury Dairy Milk bars to the decadent delight of Creme Eggs. They also provide a vast variety of candies, gum, and pastries that will take you on a sweet experience.
The broad product list includes several Cadbury items, such as Bournville, Bournvita, Tang, Crunchie, Cadbury Dairy Milk, Dairy Milk Fruit & Nut, Caramel, Cadbury Five Star, Cadbury Dairy Milk Silk,Perk, BournVita, Bytes, Oreo, Crispello, Eclairs, etc which gives a unique take on the original Cadbury flavor.

Source: Cadbury
Want to reward yourself with a holiday treat? Cadbury India has you covered with special chocolate gifts that are suitable for any occasion, including Cadbury Celebration boxes for Diwali and Rakshabandhan, Easter eggs, Christmas selection boxes, and more.
Cadbury's product mix provides a range of options tailored to different market segments, making it a veritable gold mine of delectable treats just waiting to be discovered. Mondelez India expanded its Choco-bakery segment recently with its chocobake cookies.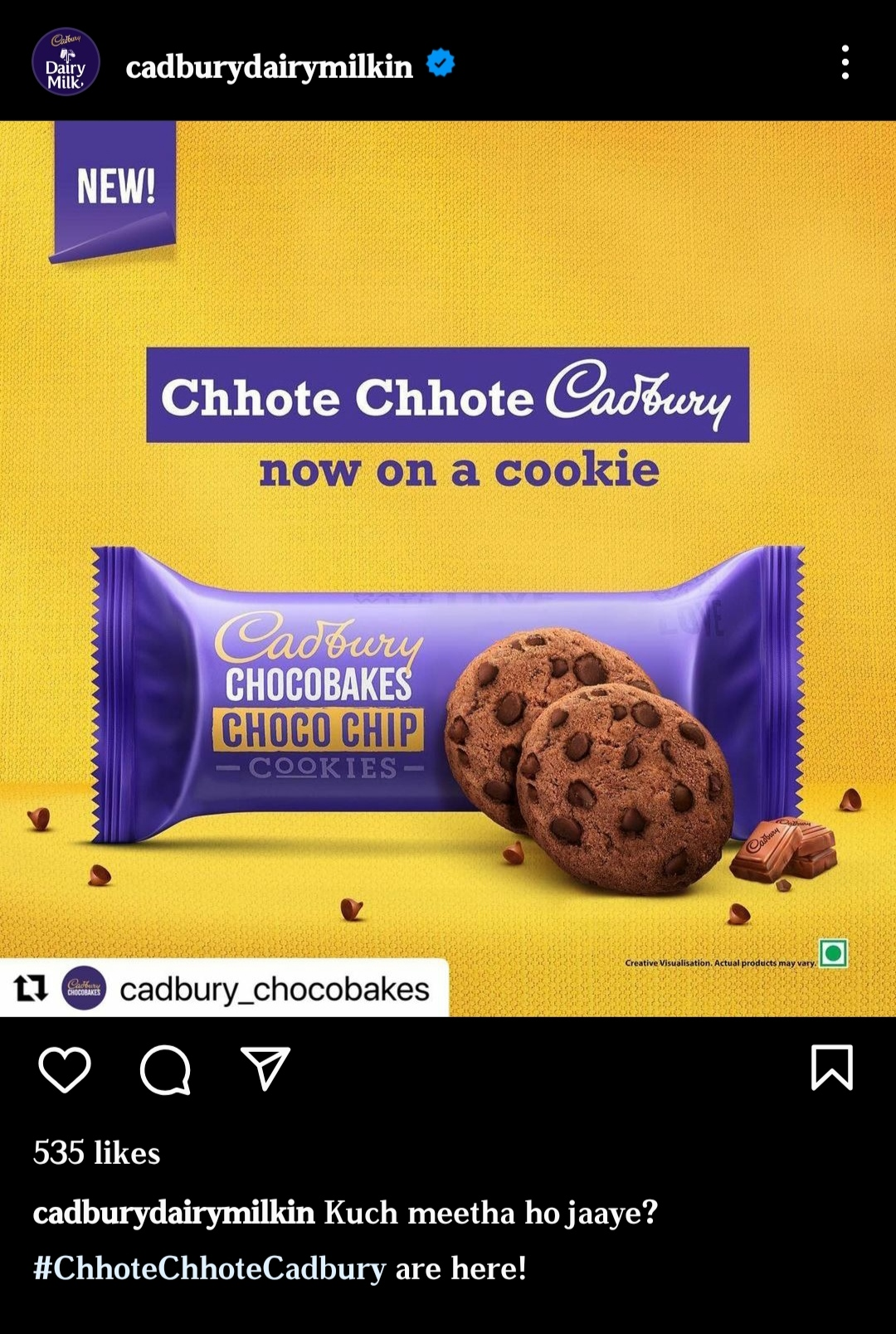 Source: Instagram
Price
Cadbury India offers a tempting selection of goods at various pricing points. Cadbury's pricing strategy is a delicate dance between production costs, market competitiveness, and consumer desire. It offers everything from affordable, mass-market options to luxury experiences.
While the business's more luxury products, like gift boxes and expensive dark chocolate bars like Bournville or Cadbury temptations, Cadbury Dairy Milk Silk tempts those looking to indulge. Its primary range of chocolate confectionery like Eclairs, Cadbury dairy milk, and 5-Star fulfills the sweet tooth of customers on a modest budget. But that is not the end of Cadbury's mouthwatering symphony. In addition, a wide selection of expertly made cookies treats, and beverages are offered, satisfying a range of tastes and preferences.
Each Cadbury product, including Bournvita, Tang, Oreo, Dairy Milk Silk, and Dairy Milk chocolate, offers a distinctive flavor sensation at a price that has been carefully matched to the target consumer and the product's ingredients.
Cadbury India constantly evaluates its pricing strategy to make sure it keeps its position as the market leader in the chocolate confectionery business while also remaining competitive, which results in every piece of chocolate being delectable and fulfilling.
Placement
By cleverly designing a global distribution strategy, Cadbury ensures that its delicious chocolate delicacies are available in every corner of the globe — urban and rural areas. The company's primary markets include the UK, Ireland, Canada, India, Australia, New Zealand, South Africa, and a few Caribbean countries, but thanks to outposts set up there through subsidiaries and licenses, its reach extends well beyond these borders.
The corporation has production facilities in several countries, including the UK, Poland, Russia, India, and Australia. In India, it has manufacturing facilities in Thane, Induri (Pune) and Malanpur (Gwalior), Hyderabad, Bangalore, and Baddi (Himachal Pradesh) and sales offices in New Delhi, Mumbai, Kolkata, and Chennai.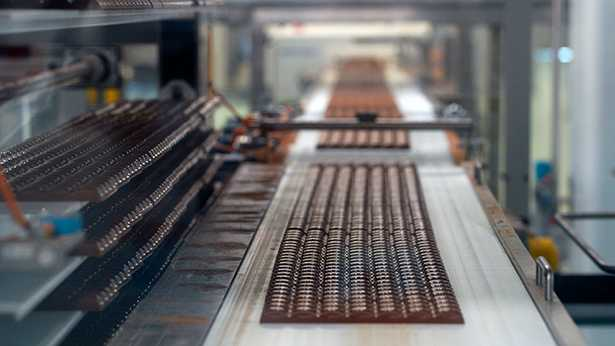 Source: Cadbury
The products of the corporation have a distinct flavor because of each of their preferences.
Retail locations
Cadbury chocolate bars are available in almost all supermarkets, corner shops, and grocers.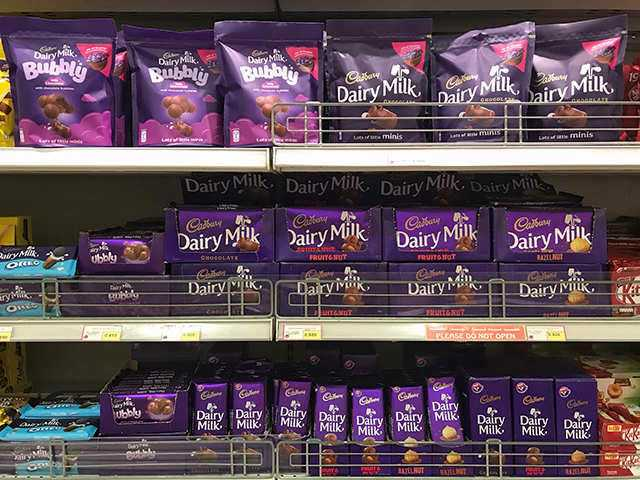 Source: Economic Times
Online Sales
Cadbury products are freely accessible on their website and other e-commerce sites for individuals who prefer the convenience of online shopping.
Wholesale
To ensure that its chocolate bars reach every nook and crevice of the market, Cadbury India also makes its products available to wholesalers and distributors, who serve as the industry's gatekeepers.
Direct sales
Cadbury products are also offered through company-owned establishments and vending machines for individuals who enjoy a decent vending machine experience.
Export
Cadbury ships its goods to a large number of nations to make sure that everyone can enjoy a taste of Cadbury chocolate wherever they may be.
The distribution strategy used by Cadbury is a smart mix of many outlets. The brand stands out and establishes itself as a true worldwide leader in the sector thanks to its constant dedication to making its chocolates accessible to chocolate lovers from urban and rural areas.
Promotion
As innovative as Cadbury's selection of chocolate flavors is, so to is Cadbury's marketing strategy. To make sure that everyone is continually thinking about their delicious treats, Cadbury India uses a variety of strategies from online to offline campaigns.
Advertising
Cadbury uses a range of advertising techniques to spread the word about its products. They ensure that their chocolate is always in the spotlight by featuring their recognizable Dairy Milk bars in print and television promotions.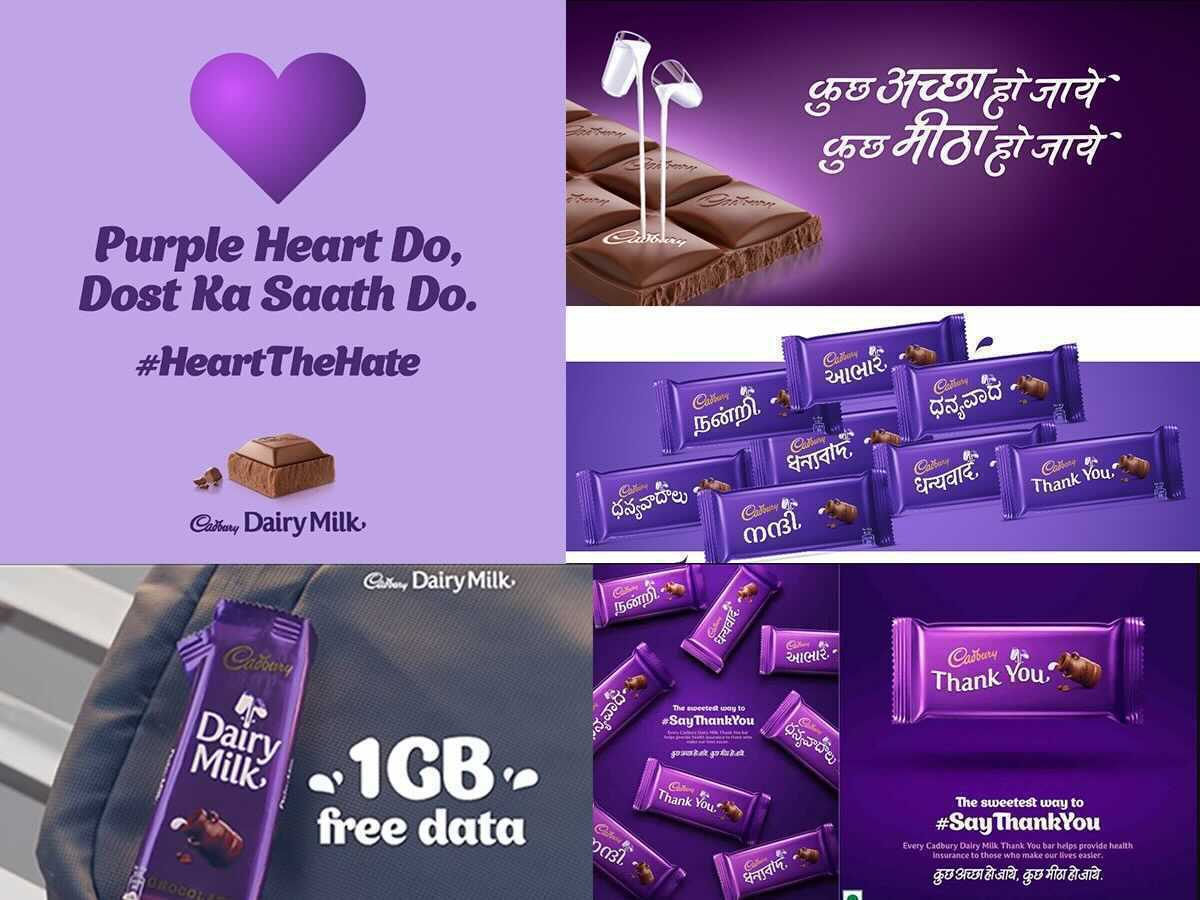 Source: Business Insider India
They also take advantage of internet channels to attract younger clients and create a sense of brand community. One successful example is Cadbury's "Tastes Like This Feels" campaign, which used heartwarming commercials to show how chocolate can bring people together to create an emotional connection with consumers.
Public relations
Cadbury uses PR to generate positive press and bolster their brand. To develop their brand and establish relationships with their target demographic, they have sponsored events such as music festivals, sporting competitions, and philanthropic endeavors.
Runners received free chocolate bars as part of Cadbury's partnership with the London Marathon to create positive buzz and boost brand loyalty while Cadbury Fuse served as the 2023 Tata Mumbai Marathon's official snacking partner.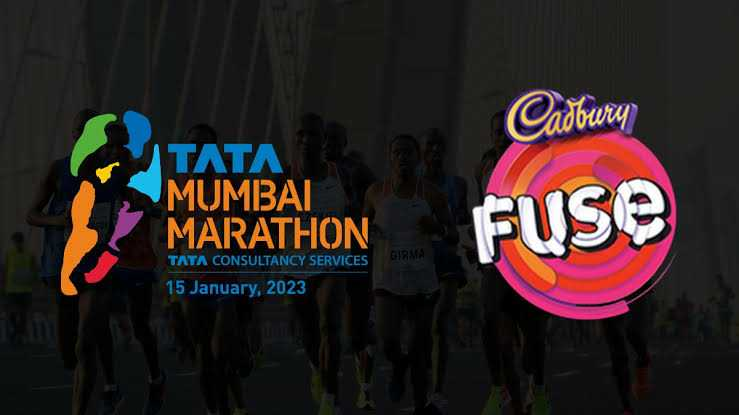 Source: SportsMintMedia
Sales Promotion
Cadbury uses a range of sales promotion strategies, such as discounts, coupons, and competitions, to increase sales and entice new customers. They have developed programs, such as "Buy one, get one free" and "Win a vacation to Cadbury World," to tempt customers to indulge in several chocolate sweets.
Social media marketing
The biggest chocolate manufacturer in the world, Cadbury, is aware that the secret to their success on social media is providing a delectable and entertaining experience for their audience. On a variety of social media platforms, such as Facebook, Twitter, Instagram, and YouTube, they post enticing images and videos of their delectable chocolates.
By introducing new products made of chocolate, running contests, and hosting promotions, Cadbury keeps their customers yearning for more.
But Cadbury goes above and beyond with their social media approach to foster a sense of community around their brand in addition to just selling chocolate. They ensure that their clients feel like they are a part of the Cadbury family by responding to comments and messages and conducting interactive initiatives.
Cadbury's social media marketing ensures that engagement and excitement are maintained year-round for both the brand and its followers. Apart from other social media platforms, YouTube Channel —YouTube Cadbury India is the primary medium for executing marketing campaigns.
However virtual presence is one of the pain points Cadbury India needs to work on to stay ahead of the competition.
Strategies that Define Cadbury
Cadbury, the chocolate connoisseur, has a recipe for success that is as rich and diverse as the chocolate varieties it offers. With a strong sense of brand identity, innovative product development, and great emotive marketing, Cadbury possesses all the elements needed for a successful strategy. What sets Cadbury apart, though, is its ability to forge partnerships that give its marketing strategy a competitive edge.
Strong brand identity
Cadbury's famous purple and white logo represents taste and quality. Chocolate lovers have grown to appreciate and believe in this indulgence promise.
Innovative product development
Cadbury's R&D team is similar to Willy Wonka's chocolate factory in that it constantly tries out new flavors and packaging to create a unique and exciting chocolate experience.
Emotional marketing
Cadbury understands that chocolate is more than just a treat; it's an experience. Cadbury has been able to connect with customers on a deeper level through storytelling and emotional appeal, resulting in loyal fans.
CSR (Corporate Social Responsibility)
Cadbury is conscious of the luxury and responsibility that comes with managing a responsible business. Due to its efforts in sustainable and fair trade, Cadbury has been able to build a strong reputation and form stronger relationships with its customers.
Partnership
Cadbury is aware that success involves more than just one person—it demands a team. Through partnerships with other businesses, Cadbury India has been able to access a larger market and provide consumers with unique and fascinating chocolate experiences. Cadbury partnered with an NGO & the Zee Network to say thanks to the unsung heroes of the lockdown. Cadbury India also partnered with Reliance jio to launch an initiative called 'The Wrapper That Gives.' It also has partnered with Hindustan Unilever Limited.
Marketing Campaigns that helped Cadbury become a part of Indian audiences' celebrations:
Since its debut television advertisement in 1955 to the prized Grand Prix Lion winner for its famous Gorilla campaign at the 2008 Cannes International Festival of Creativity, Cadbury has been known for its meticulously produced and emotionally stirring marketing campaigns. Each advertisement is carefully designed to increase sales and solidify Cadbury's reputation among customers.
Here are successful Marketing campaigns of Cadbury India's from Kuch meetha ho jaaye to Kiss Me jingle.
Kuch Meetha Ho Jaaye" Cadbury marketing campaign
To capitalize on people's craving for sweet moments and festivities, Cadbury India's 2017 "Kuch Meetha Ho Jaaye" campaign used a subtly effective call to action. The lovely campaign successfully combined indulgence, celebration, and the emotive power of sweets to deliver a strong and enduring brand message.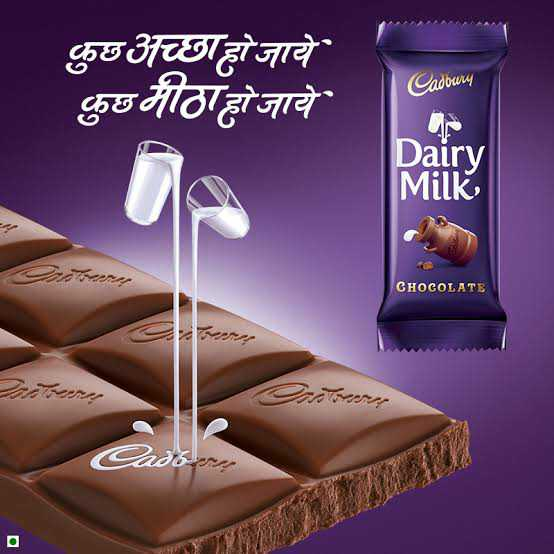 Source: Facebook
Cadbury India did this by combining television advertisements, digital marketing, and carefully chosen promotions and events. It emphasized the emotional connection customers have with Cadbury products, making them the go-to option for satiating sweet cravings. It also highlighted how versatile Cadbury's products are in elevating special occasions, from small events to festivals.
How Far Will You Go for Love
2010 saw the premiere of Cadbury India's "How Far Will You Go For Love" campaign. This astute dairy milk campaign aimed at appealing to the core of human emotions. It challenges consumers to think about the lengths they would go to display their love for others and portrays Cadbury's chocolate goods as potent expressions of devotion through moving advertising, events, and promotions.
To create a strong and durable brand message that engages clients emotionally, the campaign, which was specifically created for millennials, combines nostalgia, romanticism, and longing. It is endorsed by Kartik Aryan, a well-known figure in the young culture, and uses the hashtag #PopYourHeartOut.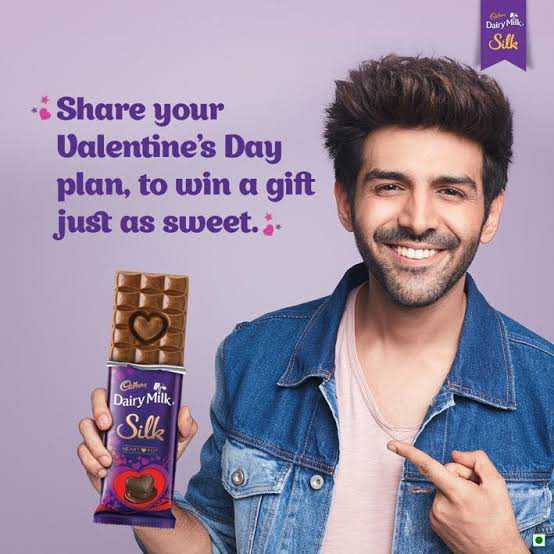 Source: Facebook
Kuch khaas hain Zindagi Mein
When Cadbury launched this ad campaign back in the 90s, it was nothing short of revolutionary. Picture it: A cricket match, a player smashes the ball out of the park, and in that moment of pure elation, a young woman breaks out into an impromptu dance, chocolate bar in hand. It was a scene that shattered stereotypes and defined a new era of chocolate appreciation.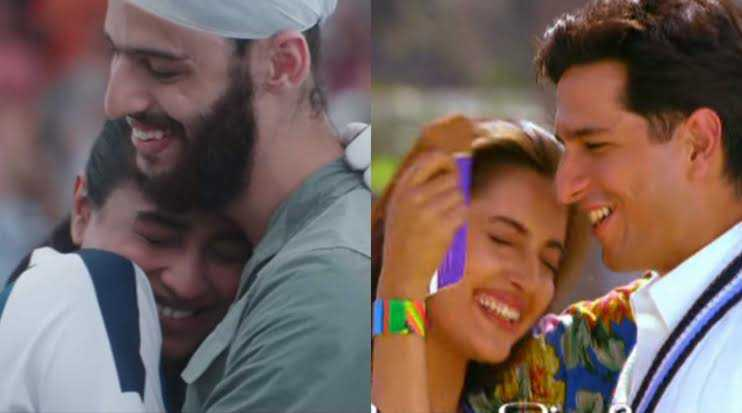 Source: Exchange4media
The lovely campaign was such a hit that Cadbury recently brought it back to life, this time with a twist. A female cricketer hits a six, and a male spectator runs onto the field, dancing with joy. And all the while, the iconic slogan "Kuchh Khaas Hai Zindagi Mein" plays in the background, perfectly capturing the unrestrained love and joy of the moment. This ad campaign by Cadbury India was a game-changer, a true masterpiece of advertising.
Cadbury's Oreo Biscuit: Stay Playful at Home
Amid the Covid-19 pandemic's volatile environment, Cadbury's Oreo India Marketing campaign provided a different and welcome perspective. The campaign's slogan was "Make Way for Play," and its target audience was young children. The message of being safe and at home, which was expertly timed and meticulously planned, provided a sense of optimism and hope during a difficult period.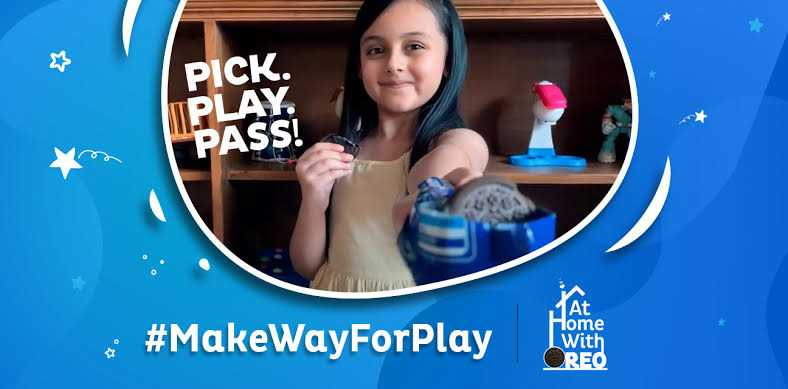 Source: Digitas
Cadbury Dairy Milk Campaign: Kiss Me Jingle
Advertising jingles have the potential to be a potent instrument for deeply ingraining a brand in consumers' minds when used well. Cadbury brand has provided an instance of this strategy with its enduring and alluring "Kiss Me" jingle. A marketing campaign for the delectable Cadbury Dairy Milk Silk chocolate initially featured a catchy melody.
Since then, it has grown to be identified with the business and has made countless additional appearances in ads. Due to the song and the marketing campaign, Dairy Milk Silk chocolate gained a lot of popularity, and its allure has persisted throughout time.
Strategies to steal from Marketing Strategy of Cadbury:
Here are some major takeaways marketers and business owners can have from the Cadbury marketing strategy:
A brand that warms the heart
The major objective of the Cadbury marketing strategy is to establish a strong emotional bond with its customers. They are adept at using alliances, sponsorships, and focused advertising to make their brand appear like a cozy embrace on a frigid day. Developing strong emotional bonds with clients could be a very successful strategy for boosting brand awareness and loyalty.
A taste of the immersive
Cadbury uses experiential marketing to provide its customers with a first-hand encounter with the brand. Through the immersive experiences they provide, customers can engage with the business uniquely and memorably. Experiential marketing strategy can create original and memorable brand experiences for customers.
A buffet of sweet treats
Cadbury's product mix is as diverse as a box of chocolates, with something for every sweet tooth. From classic Dairy Milk bars to the gooey, delicious goodness of Creme Eggs, they cater to all tastes. Offering a diversified product mix can help to cater to different consumer preferences and tastes, increasing sales and market share.
Pricing that's just right
Cadbury has a dynamic pricing strategy that is tailored to different market segments. They provide a combination of skimming, penetration, price discrimination, and bundle pricing to make sure that everyone can indulge in their delectable pleasures. A dynamic pricing approach might help you reach out to different market segments while remaining profitable.
Always within reach
Because of the company's extensive network of distribution channels, which is as extensive as its chocolate bars, Cadbury chocolate is always readily accessible. Retail establishments, online sales, wholesale, direct sales, and export are all ways to get products. Having a wide distribution network can increase the availability of products and make it more convenient for customers to purchase.
Promotion that's hard to resist
Cadbury's marketing strategy is equally inventive as its variety of chocolate flavors. They employ different marketing strategies, such as direct marketing, personal selling, sales promotion planning, marketing campaigns, and public relations, to make sure that everyone is constantly thinking about their delectable delights. Brands may raise their awareness and boost sales by developing innovative and captivating promotion techniques.
Quality and innovation at the core
Cadbury's marketing and product activities reflect the excellence and innovation for which the company is renowned. This is evident in their commitment to using products from ethical and sustainable sources, as well as in their constant introduction of fresh goods and flavors. Setting innovation and quality as top priorities can help a business stand out from the competition and earn a reputation for excellence.
In closing, the best way to describe Cadbury's marketing strategy is as a masterful blend of brand development, nostalgia, and innovation. Cadbury has been effective in building familiarity and trust with its target audience by leveraging the power of indulgence and commercial themes that evoke nostalgia.
The strategic partnerships that Cadbury has developed with important parties, like suppliers and retailers, have helped to strengthen its position as the market leader in the global confectionery industry. The Cadbury marketing strategy is a fascinating case study for the marketing sector because of the convergence of all these factors. To get your foot in the snacking market you can also go through Dunkin Donuts marketing strategy.