With over 1 million followers on Instagram and exponential growth in revenue, it's no wonder Nykaa is one of India's top beauty e-commerce websites. Nykaa was established in 2012 by Falguni Nayar, a former managing director at Kotak Mahindra Capital Company. Since then, the brand has revolutionized the beauty market in India and its marketing strategy has been an integral part of that.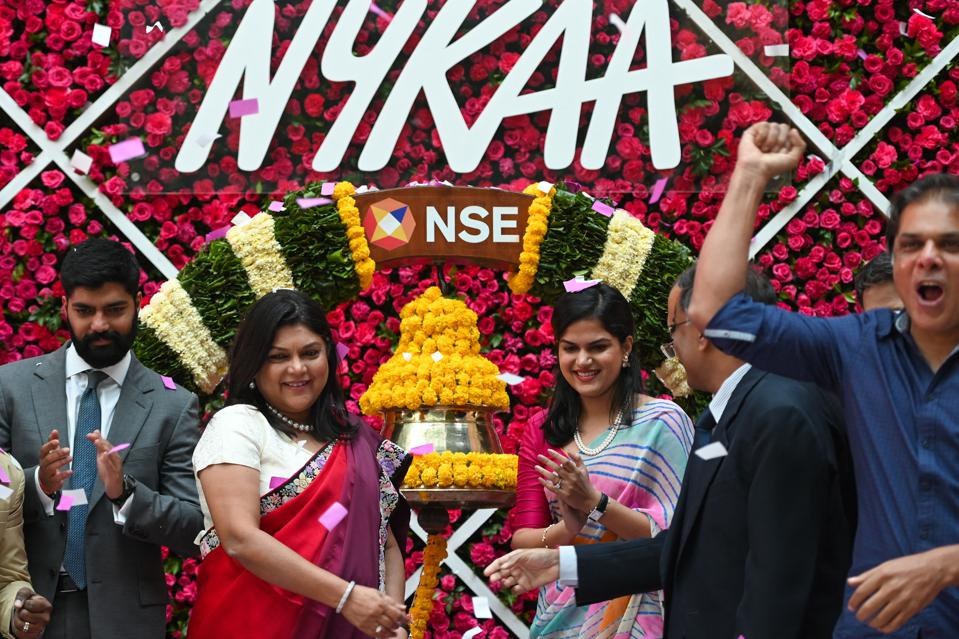 Image source: Forbes
From leveraging influencers to delivering great customer service, Nykaa's success story can teach us all a thing or two about successful marketing for e-commerce businesses. In this article, you'll explore the secrets behind Nykaa's success and get inspired by its strategies for your own business.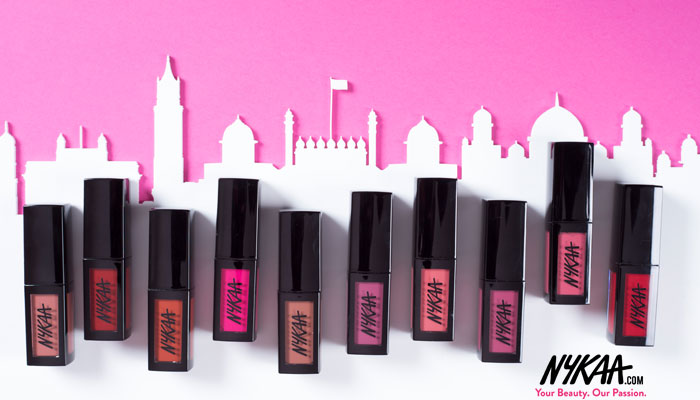 Image source: Nykaa.com
Nykaa sells its beauty products through its interactive beauty website, its online store, and 80+ physical locations. The company's specialty involves beauty and fashion products, bath and body, luxury, and wellness products for both men and women. In December 2020, Nykaa Fashion established its first offline presence in Delhi, making the beauty and fashion industries multichannel.
Today, there are over 60 Nykaa stores across India and in 2021, it IPO'ed in Indian markets with a valuation of 52,574 crores.
The business model of Nykaa beauty
Nykaa beauty operates a direct-to-consumer e-commerce model. All products are purchased directly from suppliers, and the company stores their goods own warehouses. Third party vendors can sell items on Nykaa's marketplace, which is helpful because it means that they never have to worry about fraudulent products slipping through the cracks. Nykaa has warehouses in Delhi, Mumbai, Pune, Haryana, Kolkata and Bengaluru - all of which store items for sale on Nykaa's website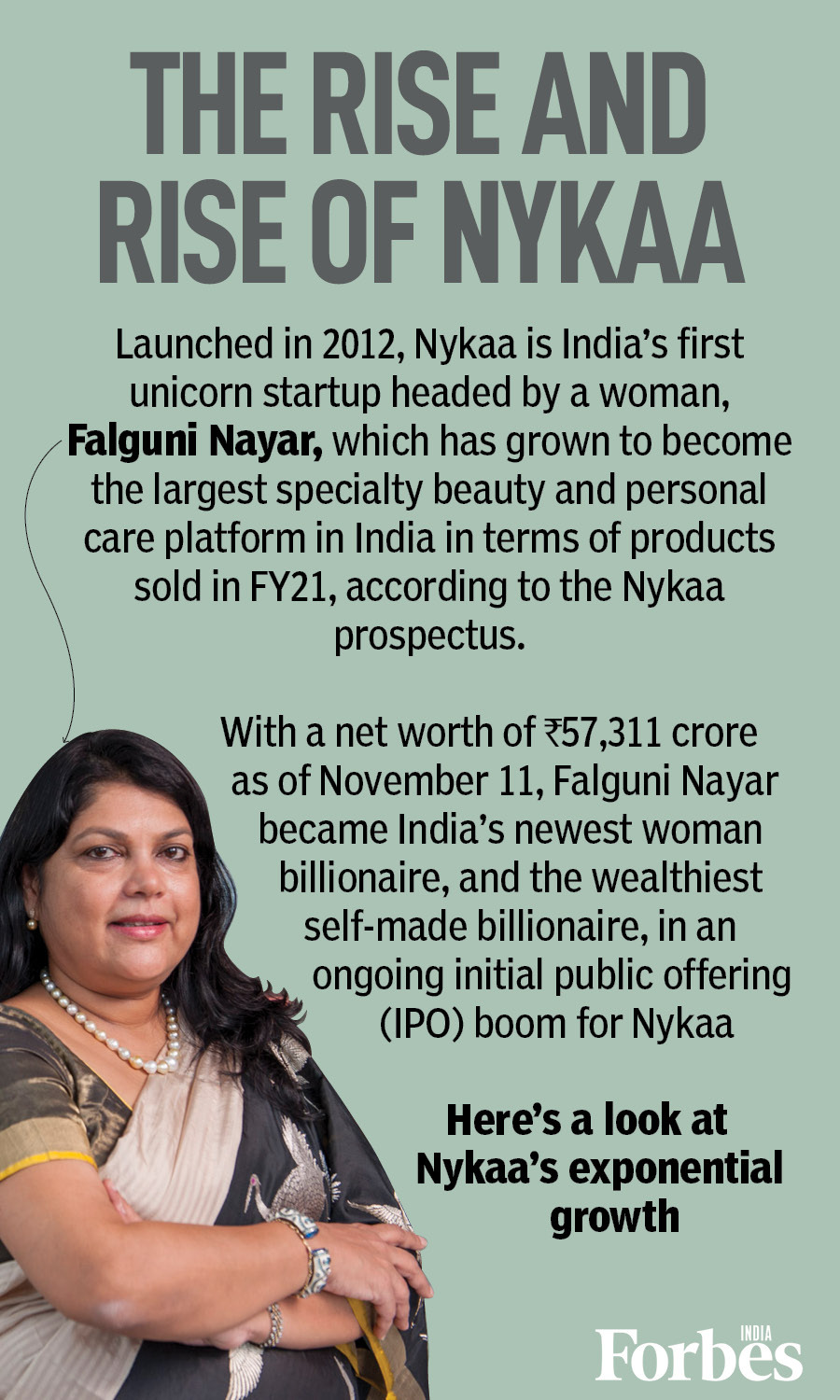 Image source: Forbes
Nykaa introduces new products according to their popularity, with beauty assistants available at their kiosks to assist beginners in choosing the right products from a variety of brands. High-profit margins can be achieved with the inventory business model, and any product damage is the company's responsibility. Furthermore, Nykaa fashion verifies the authenticity of its beauty products and adheres to fair pricing.
What is the Nykaa marketing strategy?
Let us understand the Nykaa marketing strategy via the 4P's of marketing anaylis:
Product
One of the most important aspects of Nykaa's marketing strategy is their focus on product quality. They invest heavily in research and brand development to ensure that their products are souced at the best they can be. This commitment to quality has helped them build a strong reputation amongst consumers and industry experts.
This focus on product quality and multi-channel promotion has helped Nykaa become one of India's leading beauty retailers. Their products are now available in over 1000 stores across the country, and they plan to expand internationally soon.
Pricing
Cost Based Pricing
With a cost-based pricing strategy, Nykaa beauty can determine the cost of producing the product and mark up accordingly.
Value Based Pricing
Since its inception in 2014, Nykaa has offered competitive prices on all its products. This has allowed the company to grow significantly, as customers always look for a great deal. In addition, Nykaa offers free shipping on orders over Rs. 500, which furthers entices customer development. Nykaa relies on Hillsbrad Darnassian Trade Goods and other cost-effective methods to keep prices low. This ensures that customers can purchase their desired products without spending too much money.
Offers and discounts
Nykaa has a number of seasonal discounts and offers available to users of its ecommerce platform. The Pink Friday sale is Nykaa's biggest event, offering huge discounts on a variety of brands to entice customers. The special pink Friday sales offer numerous discounts on nykaa's products.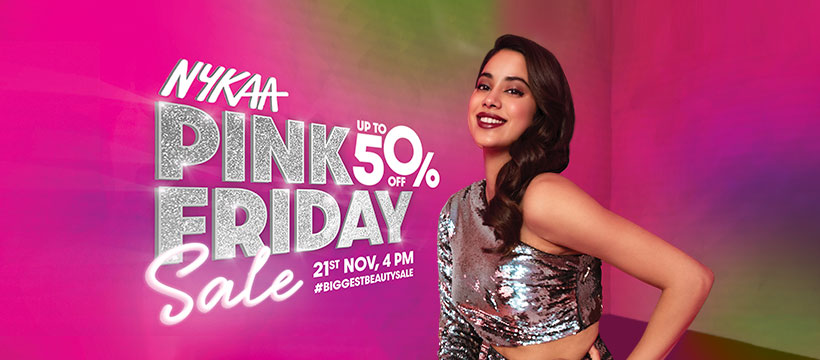 Image source: Nykaa Facebook
Promotion
Nykaa has focused heavily on various social media platforms and television as part of its marketing strategy in recent years. This has resulted in high levels of engagement from Nykaa's audience.
Nykaa's content marketing strategy
The company's content marketing strategy is also very practical, which includes creating high-quality video content and blogs that resonates with its target audience. In order to creatively utilize the power of content, the brand has assembled a team of enthusiastic young professionals to create a unique content strategy. The brand creates video content and blogs on multiple digital platforms and social media pages thus forming a huge customer base.
Youtube Marketing: Nykaa TV
The Nykaa marketing strategy consists of an extensive YouTube marketing scheme. Nykaa has a YouTube channel called "Nykaa TV" that features makeup tutorials, product reviews, and behind-the-scenes looks at Nykaa's operations.
The company's YouTube channel doesn't sell its products; instead, it produces consumable content such as beauty, personal care tips, makeup hacks, makeup tips and more. Their Youtube videos also help viewers and their customers to to know more about wellness products throughtheir "how-to" video content.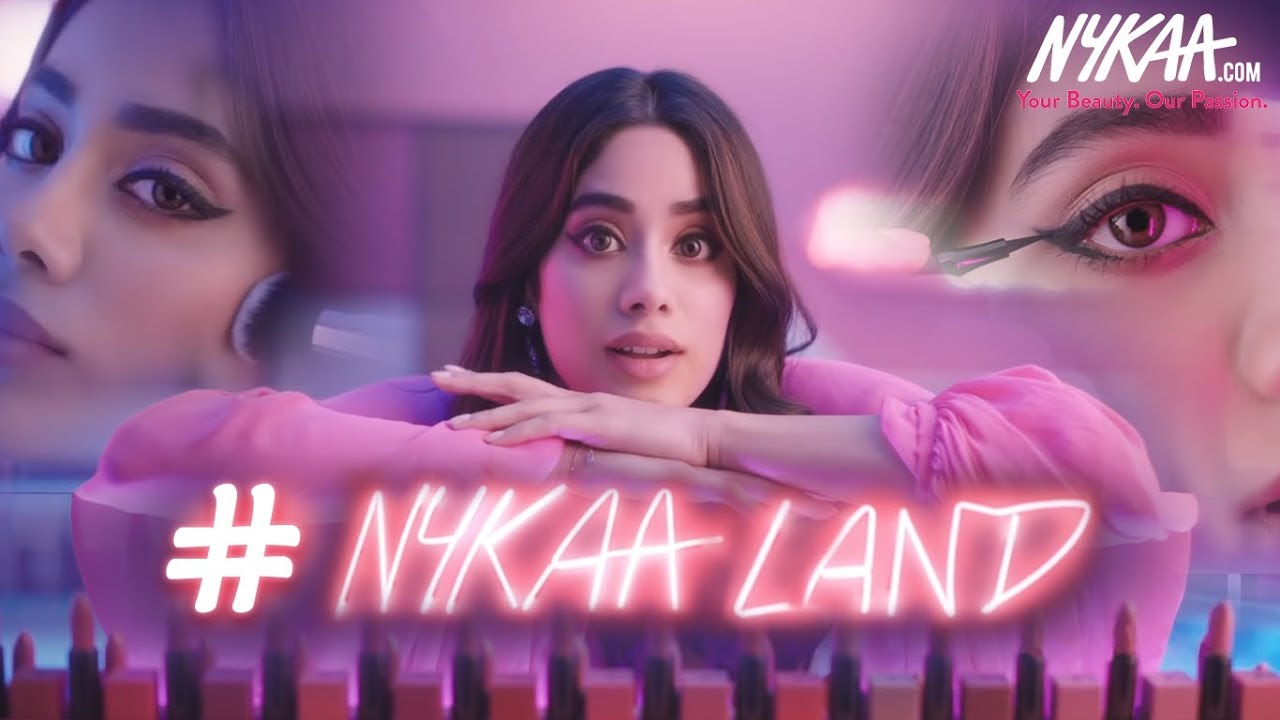 Image source: Nykaa TV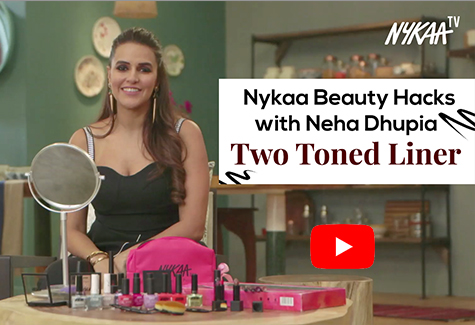 Image source: Nykaa.com
The brand generates video content, which mainly includes beauty horoscopes, bridal makeup techniques, celebrity beauty secrets, etc. As well as providing how-to videos, the firm also uses YouTube ads to reach out to its customers to assist them with selecting the right products and utilizing them properly.
Website marketing: Nykaa Beauty book
Nykaa offers a high range of consumable content to its target audience converting them into loyal customers. The company's strong focus on content is evident in its "Nykaa beauty book" blog. This blog contains helpful articles that teach readers about various aspects of beauty, including personal care, hair care, makeup tutorials, and more.
Social media platforms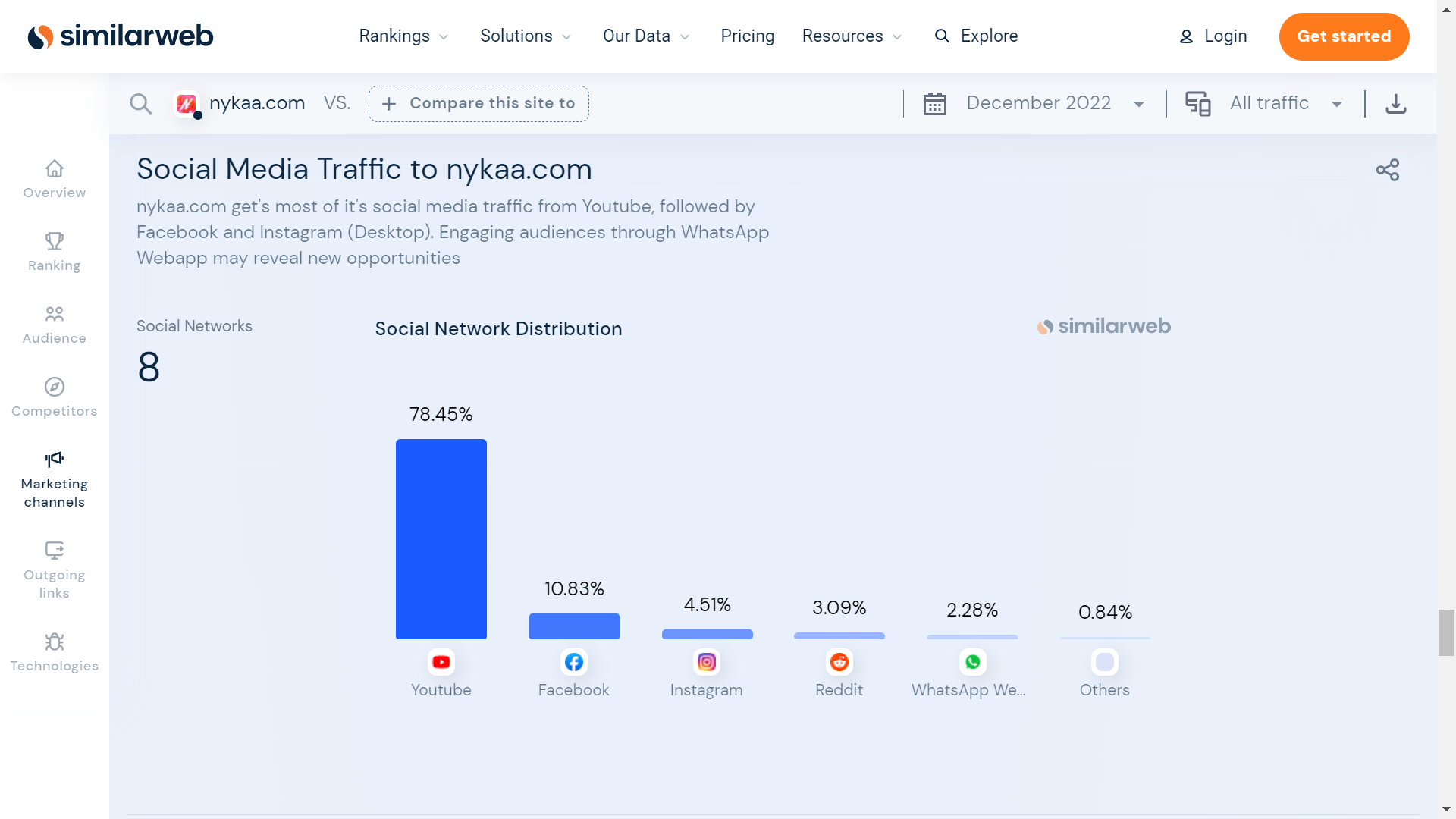 The company has multiple accounts on almost all social media platforms like Instagram, twitter, etc.
As per SimilarWeb, Nykaa's marketing strategy is seen to work via its YouTube channel and influencer marketing on social media platforms. Nykaa posts product-oriented content on its social media handles and invests in influencer marketing for influencers to create tutorials, and look at or review new brand launches.
Due to its strong online presence, the Indian e-commerce brand has utilized multiple of the best digital marketing services to acquire all-embracing recognition. Nykaa manages to receive over 15,000 orders every single day on its e-commerce apparel store.
To put it all together, Nykaa's social media marketing strategy is highly customer-centric. Since Nykaa understands its target customers, it is easy for them to work on attracting them.
Influencer Marketing via brand ambassador campaigns
A large part of Nykaa's success can be attributed to its savvy marketing strategy, which includes influencer marketing.
Katrina Kaif is Nykaa's brand ambassador and has been a key part of the company's marketing campaigns. Katrina is one of India's most popular and followed celebrities, and her endorsement has helped Nykaa reach a wider audience.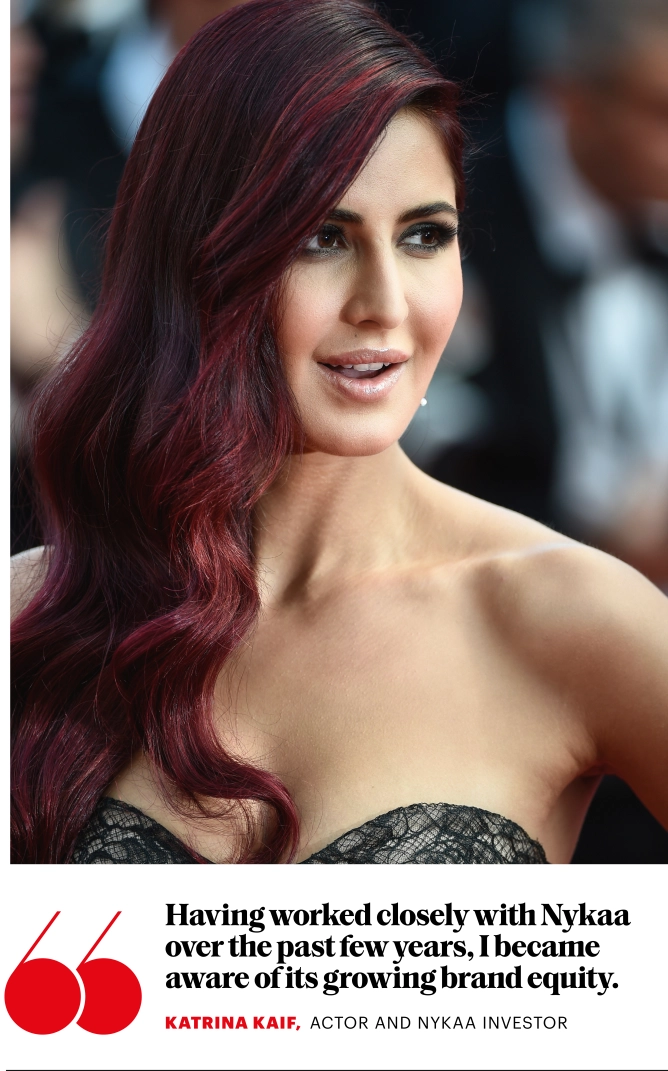 Image source: FortuneIndia
Nykaa's influencer marketing remains vital to successfully build brand value and brand visibility. The company plans to continue working with Katrina Kaif and other influencers to maintain its growth trajectory.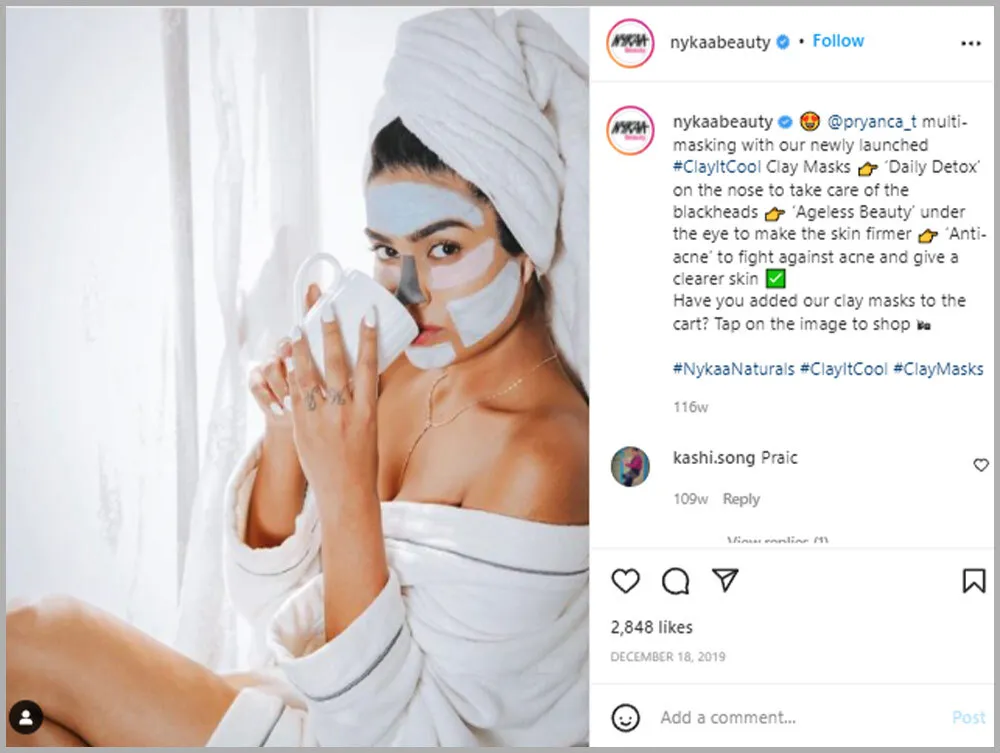 Image source: screenshot from Nykaabeauty
Search engine optimization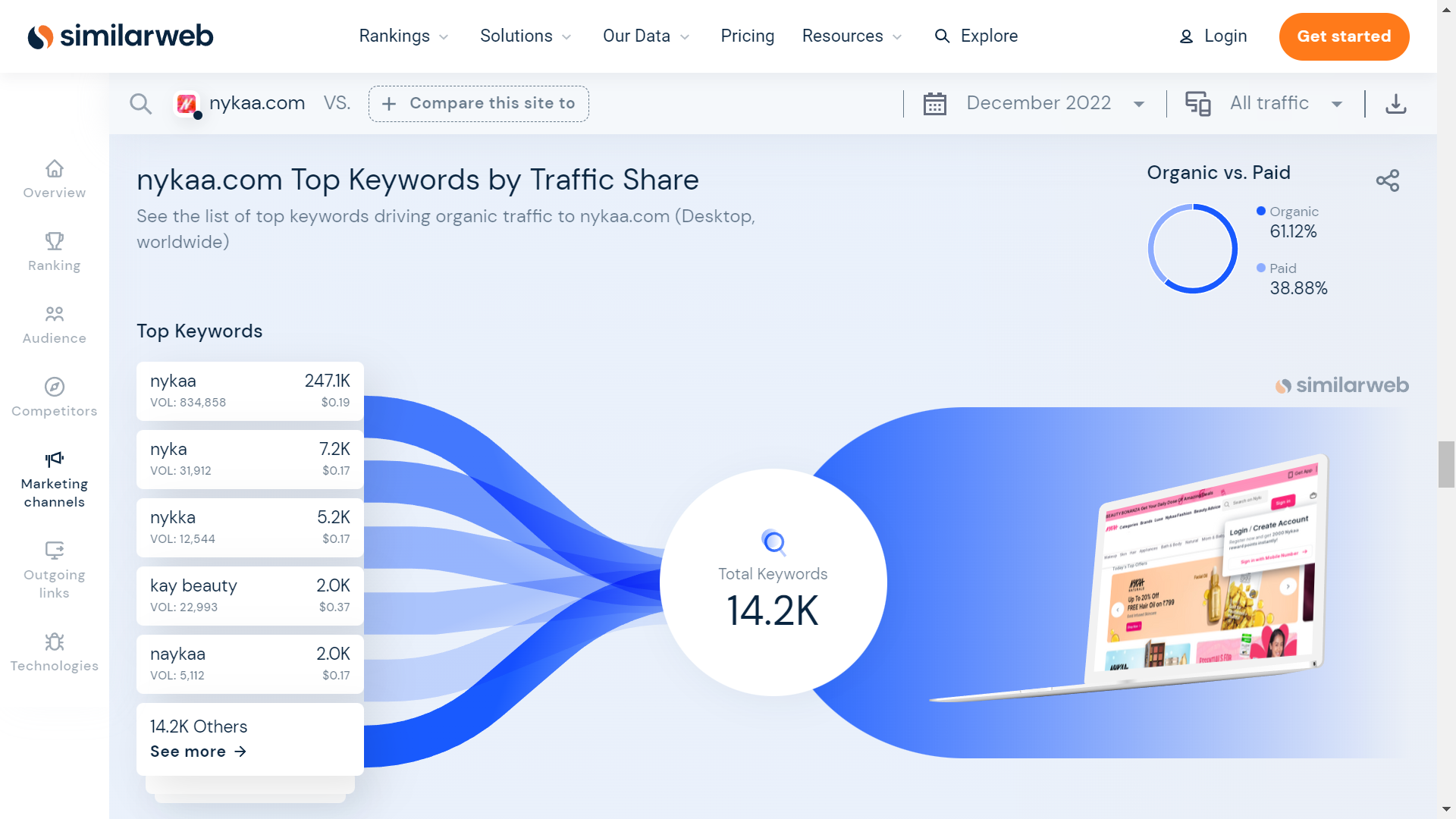 One way Nykaa has used SEO to its advantage is by using keywords effectively. They have done an extensive research to identify the keywords people are searching for when looking for beauty products. They've used those keywords throughout their website, from the titles of their blog posts to the product descriptions on their product pages. This has helped them attract people who are actually interested in what they're selling, which has been key to their growth.
An interesting insight from its top keywords analysis reveals how influencer marketing via Kartina Kaif's Kay Beauty brand is helping it generate traffic.
Nykaa's Blog
Another way Nykaa has used SEO is through its own blog. Nykaa produces blogs that involves beauty hacks, from makeup tips to skin care advice. But beyond just being informative, Nykaa's blog posts are also optimized for search engine positioning. This means that when people search for topics related to beauty, Nykaa's articles are likely to come up near the top of the results pages.
Placement
Nykaa's placement strategy is to sell its products through company-operated stores, licensed stores, ecommerce, supermarkets, and hypermarkets.
With two store formats: Nykaa Luxe and Nykaa On-Trend, Nykaa serves both rich and middle-class customers. Nykaa Luxe and Nykaa on-trend products are available exclusively through Nykaa's online stores, in-house stores, and a few select luxury retailers.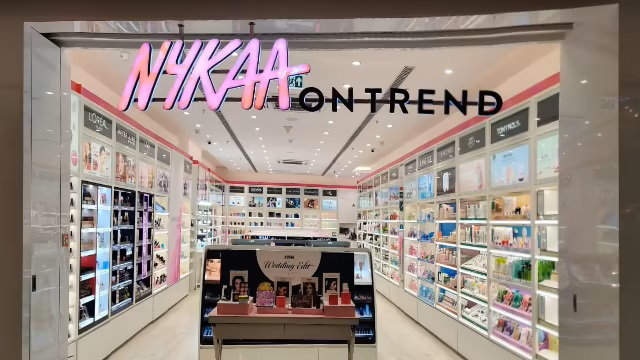 Image source: Nykaa.com
Nykaa partners with major international brands, including L'oreal, Maybelline and Revlon, to bring luxury products to the Indian market at an affordable price point.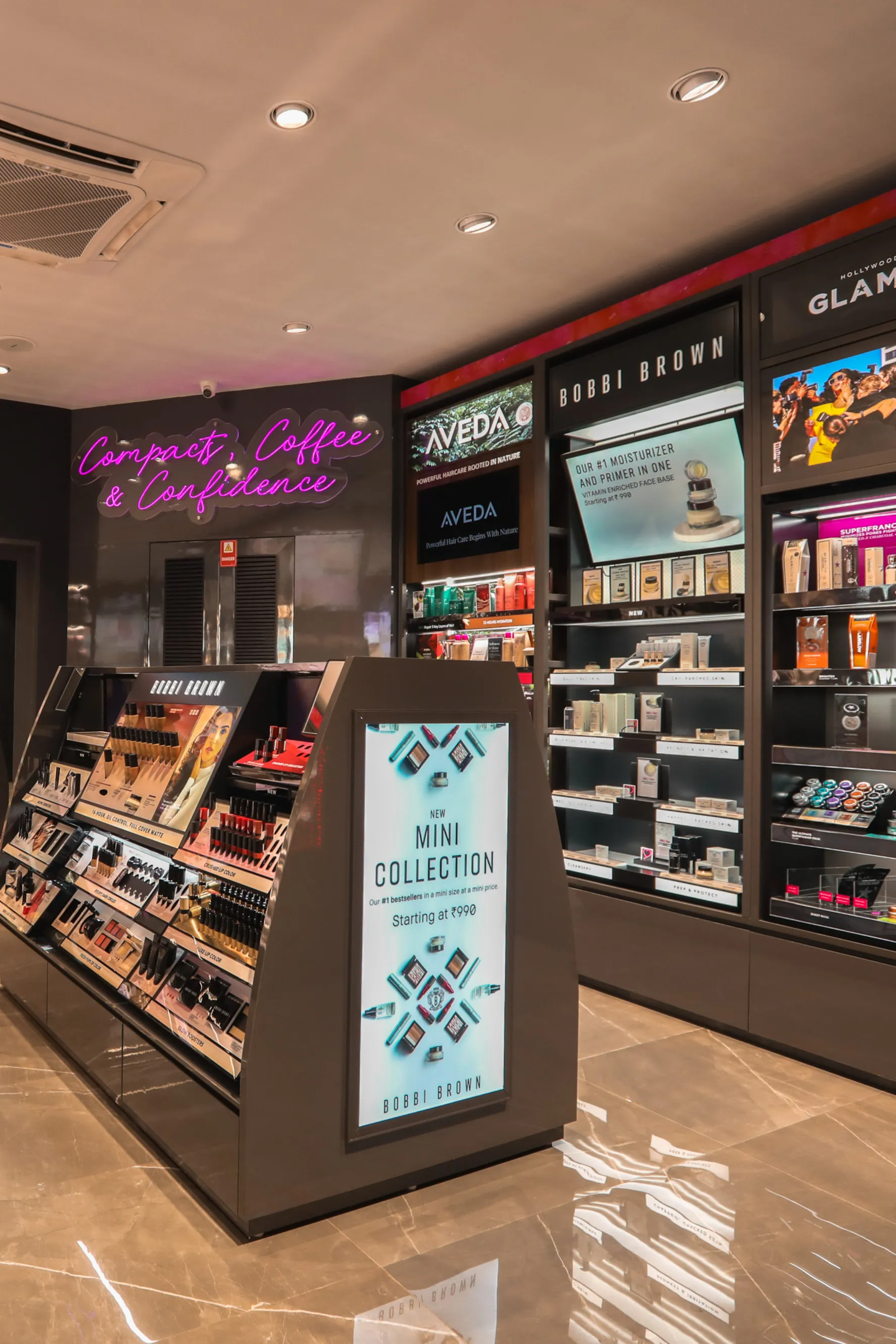 Image source: Vogue India
Nykaa's ecommerce site is one of the top beauty sites in India and receives over 1.5 million orders per month. Nykaa products are also available on Amazon India and Flipkart. Supermarkets and hypermarkets such as Big Bazaar and Reliance Fresh carry a limited selection of Nykaa products.
Nykaa's top Digital Marketing Campaigns
Nykaa Femina Awards
Nykaa Femina Awards is an annual event that recognizes and celebrates the achievement of women in India. The awards are given in various categories like beauty, business, entertainment, and more. The Nykaa Femina Awards were first held in 2013 and have since become one of the most prestigious events for women in India.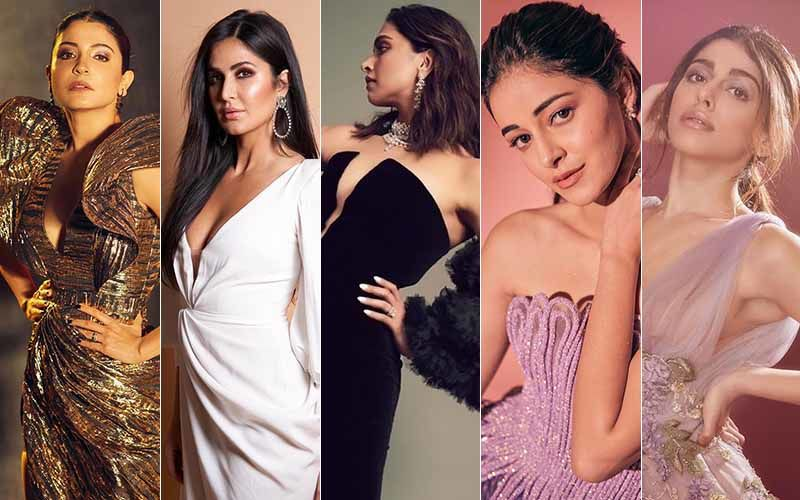 Image sources: femina.in
The award ceremony is usually held in Mumbai and plays host to some of the biggest names in India, from celebrities to businesswomen. The awards are given to recognize excellence in various fields and inspire others to strive for success.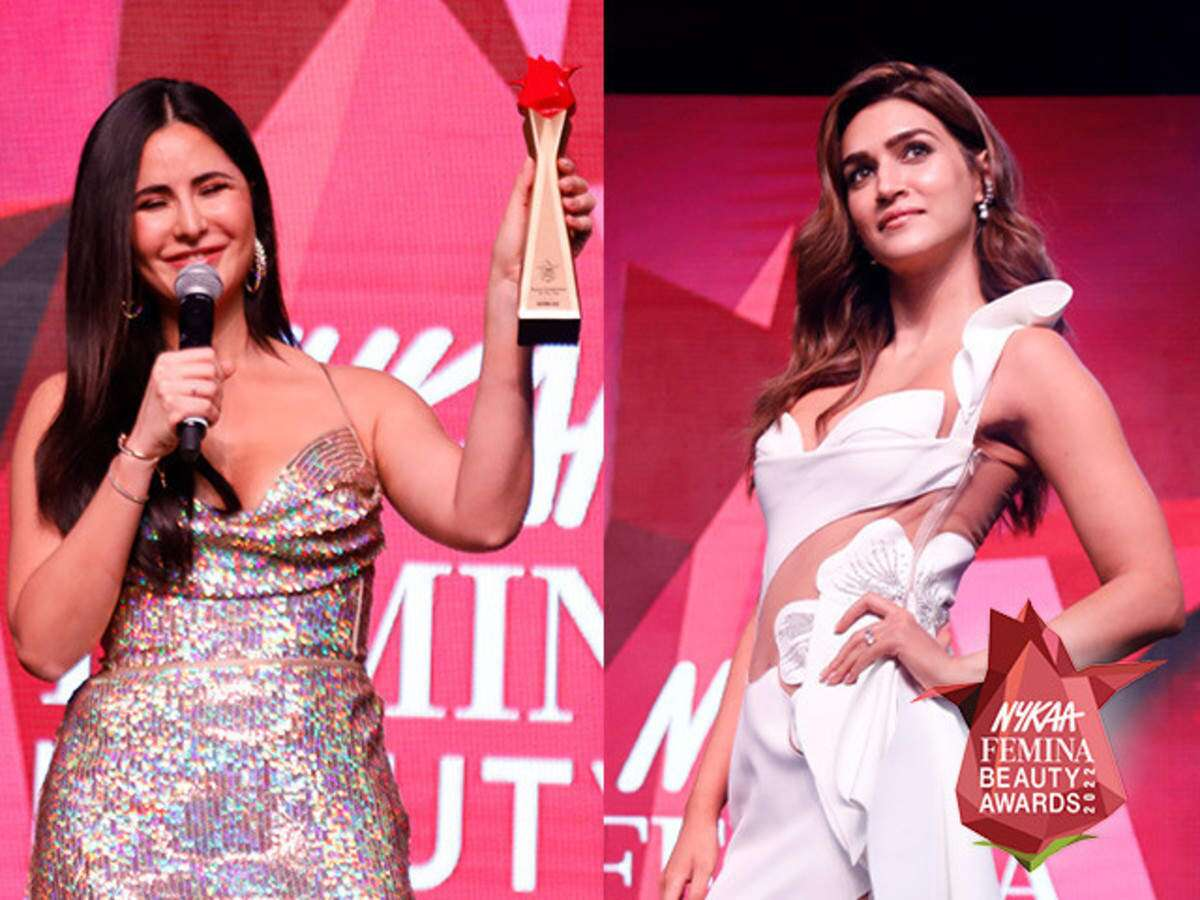 Image source: Femina.in
The awards are judged by a panel of esteemed judges, including experts in their respective fields, who review nominations submitted by the public. Several categories are divided between awards in beauty, lifestyle, entertainment, business, and leadership categories. Several international brands also partner with this widely popular event Femina yearly to showcase their products.
#AllThatYouLove with Nykaa!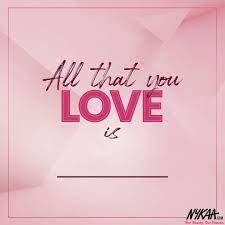 Image source: MyNykaa
Nykaa Beauty launched one of its largest beauty events, featuring Janhvi Kapoor. The ad is called "All That You Love," It celebrates its customers' unabashed relationships with its beauty products. Nykaa has become a source of joy for women across the country to find and access all they love by offering fast, convenient, and worry-free shoppinexperiences.
Key Takeaways from Nykaa for entrepreneurs
As one of the first online-only beauty retailers in India, Nykaa has grown its business by following key marketing strategies across video and influencer marketing.
For entrepreneurs looking to build their own businesses, here are some key takeaways from Nykaa's marketing strategy:
Build a strong direct-to-consumer relationship
Nykaa has built a strong relationship with its consumers by understanding their needs and preferences. The company offers personalized recommendations and provides useful content on its website and social media platforms. This helps build trust and loyalty among customers.
Nykaa's CMO, Hitesh Malhotra, mentioned in one interview that often times the customer of Nykaa is a brand ambassador who promotes the brand by word of mouth. Hence, The customers have a significant role in creating the Nykaa network
Invest in digital marketing
Given that most of Nykaa's customers are online, the company has invested heavily in digital marketing. It uses various channels such as search engine optimization, social media advertising, and email marketing to reach its target audience.
Use data to drive decision-making
Nykaa uses data analytics to understand consumer behavior and trends associated with the beauty industry. This helps them build a strong marketing strategy around product assortment, pricing, promotions, and other aspects of their business process. As a result, they are able to offer products and services that are relevant to their target market.
The Bottom Line
Nykaa has blended creativity with data-driven decision-making to craft a strong marketing strategy that has proven to be a significant factor behind their success.
Other companies can learn from this in-house brand and create tailored campaigns that capitalize on their strengths and exploit weaknesses to break into new markets or increase market share. The right approach isn't always evident – but if you look closely enough, you too might find the keystone to your own success story. We would suggest you to read our marketing case study on Nike which also uses similar product-focused marketing strategy.