For generations, Colgate has been the toothpaste of choice for many households. It has effectively built trust and brand recall among its target consumers such that many people use the word 'Colgate' to refer to toothpaste.
Now, with digital marketing at its disposal, Colgate is not just maintaining its market penetration in the industry but surpassing competitors. Let's take a closer look at the brand!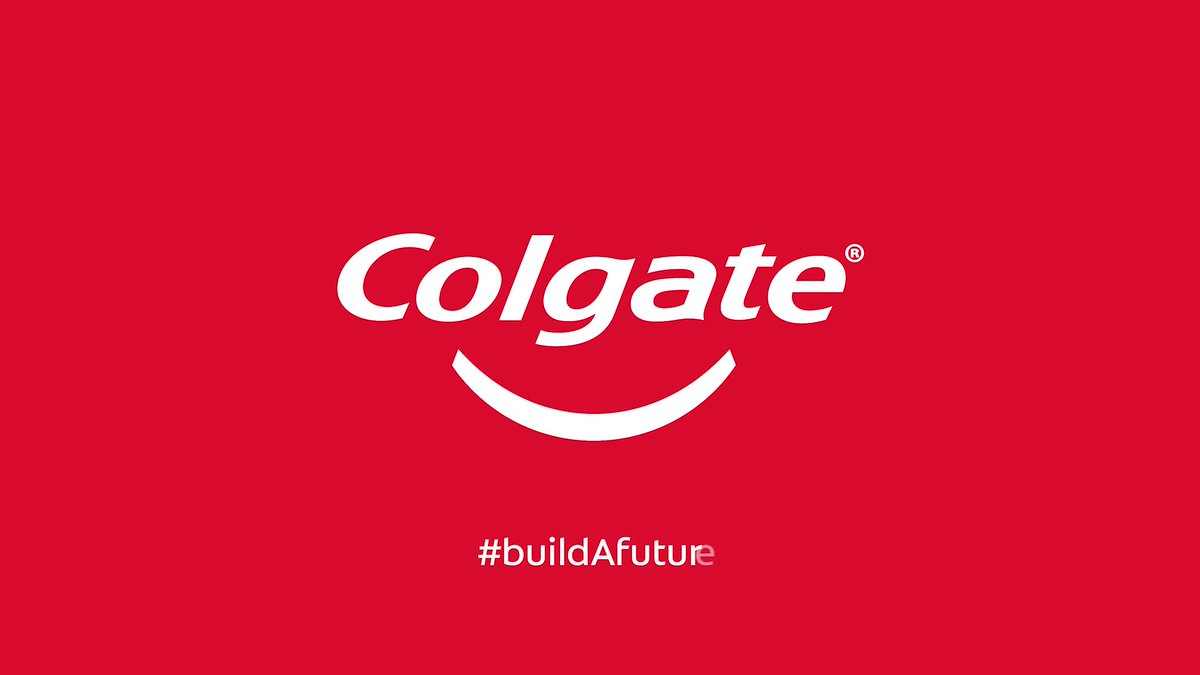 Image source: Twitter
Colgate was founded in 1806 by William Colgate, who was in the soap and candle business from New York. Colgate Palmolive company started selling candles and soap but soon began marketing new products such as toothpaste, mouthwash, and dental floss. After he passed away, Samuel Colgate took overran his business, and in 1928, the company became the first to market toothpaste in a tube. Since the 1920s the company started business process transformation in other countries as well. Today, Colgate is a global leader in the oral care industry, with products sold in over 200 countries around the world.
In the early days of television, Colgate was one of the first advertisers to use the medium to reach consumers. In 1997, Colgate launched one of the first websites for consumer products. As of the end of the 1980s, the company was selling toothpaste that prevented cavities, bad breath, and whiter teeth, and resolved gum bleeding problems.
Image source: Forbes
Today, being an FMCG company, Colgate Palmolive is a $17B global company, and Colagte's website is a comprehensive resource for oral care information and advice. The site features video content, product information, coupons and offers to win prizes, and even an online chat feature that allows visitors to connect with a live dentist!
Marketing Mix of Colgate
So, what made the American brand become such a powerful player in the Indian toothpaste industry?
A big part of it has to do with the company's savvy marketing strategy. From traditional advertising to cutting-edge digital marketing campaigns, Colgate has been able to reach consumers through a variety of channels.
Let's take a closer look at Colgate's marketing mix and some of the critical elements of the brand's fantastic marketing strategies.
Product line
There are a variety of oral hygiene products sold by Colgate. In addition to the standard versions used by all genres in the oral hygiene industry, there are exclusive items for children. To fight tooth decay and germs, the product line contains a Colgate toothbrush, dental floss, and Mint mouthwash. Colgate's toothpaste and mouthwash are two of its most common products.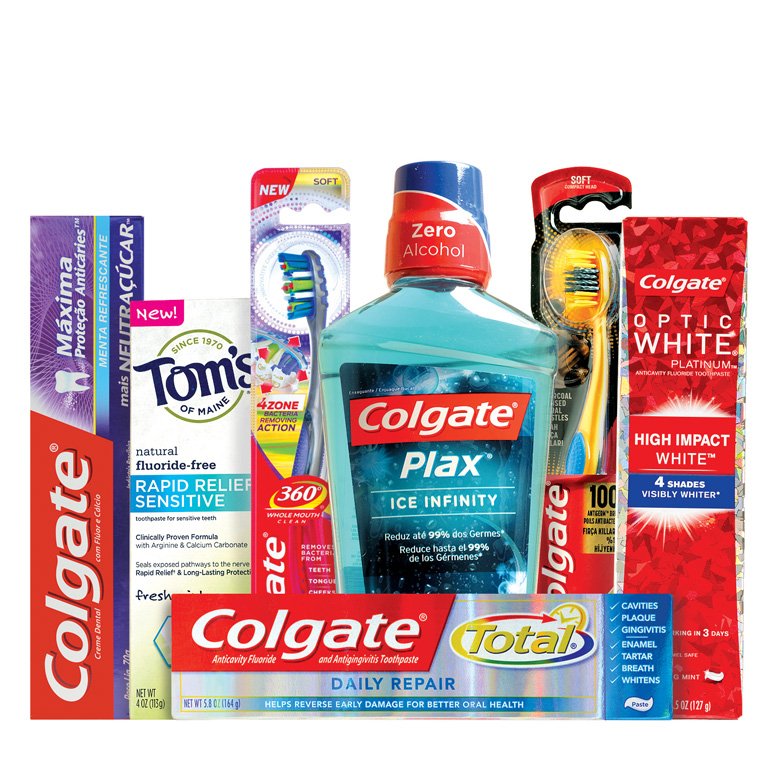 Image source: Twitter
Pricing
Colgate toothpaste is positioned as the primary product of the brand, with all its oral care products around its product specifications. The company realized a 23% gain in its stock in FY18. As demand has remained strong since the pandemic, Colgate's sales have increased to $17.7 billion currently, up from $15.5 billion in FY '18.
The brand has set up a unique selling proposition and settled on a dynamic pricing strategy. They have set different prices for their products depending on their use in society. A visible white toothpaste, for instance, will cost more than the Colgate Max Fresh toothpaste since it provides extra oral care and whitening capabilities.
Image source: Twitter
Promotion
Attractive Packaging with a Strong Message
No matter what product you're selling, the packaging is one of the most important elements in the marketing mix. It's the first thing customers see on store shelves, and it needs to be eye-catching and informative. Colgate has perfected its digital marketing strategy by investing in creative packaging that communicates a strong message.
The packaging for Colgate's new home care products, mainly toothbrushes features an abstract Red-blue-and-white design with straightforward typography.
The company's advertising campaigns and commercials, whether it is cavity protection toothpaste or Max Fresh toothpaste, clearly state what it is offering, and by focusing on the solution to the very specific problem of oral health, they are building trust of their potential customers.
Innovations that reflect
Colgate is operating in the Indian market since 1957. Because it was the only company at the time to provide toothpaste in tubes, it was a market mover. At that time, it got the attention of the masses, unlike any other brand.
India has always been associated with tradition and values, and Ayurveda is the essence of that culture. Colgate launched a series of natural and ayurvedic toothpaste in India along with more than 90 other international markets.
They introduced Colgate Vedshakti which was made with natural ayurvedic ingredients. Later on they also released Colgate SlimSoft Charcoal which was another great innovation. It was the first toothpaste in the Indian market that had super slim bristles.
Until then, no other company had made charcoal-infused toothbrushes in the Indian market. In this way, Colgate brand has always reflected its innovations in the Indian market.
Influencer Marketing Strategies
The company strongly focuses on influencer marketing, working with famous personalities to promote its products. In the past few decades, the brand has done multiple collaborations for the branding of Colgate toothpaste.
For example, there's a famous "Tazgi express with Ranveer" advertisement where it shows how one can use Colgate max fresh to become as energetic as Ranveer Singh himself.
Image source: YouTube
Colgate's Social Media Presence
Colgate's success goes beyond just the physical packaging. Print media, Television, radio, magazines, newspapers, and billboards are used for advertising the company.
Most importantly, Colgate is very active on Twitter, Facebook, and Instagram. They post several times a day on each platform, and they make sure to respond to as many comments and questions as possible. On Twitter, Colgate has 77.6k followers and often runs contests and giveaways that are open to anyone who follows them.
They also retweet user-generated content that mentions their products. Colgate has 172 thousand followers on Instagram and 2,72 thousand on Facebook.
Placement: Colgate's Location-Based Targeting
There is a big spiritual gathering of Hindus in India called Maha Kumbh Mela. Colgate developed a creative advertising campaign to promote the brand amongst the target audience.
Using nearby cellular towers, Colgate created a virtual circle around the pilgrimage site with location-based targeting. A well-known Indian radio personality - Amin Sayani - called people when they entered this circle, telling them to visit a Colgate booth for free samples, entertainment, and prizes.
With a limited budget of only $8,000, the campaign increased foot traffic to the Colgate booth by over 300% and attracted more than 700,000 visitors.
This campaign is the first of its kind in India, as location-based targeting has only been used in metropolitan areas and through text messaging or banner ads. A new method to reach consumers, but still very effective.
Although the company has established its distribution channels, it still has to deal with the transportation. Colgate Palmolive collaborates with a global shipping company, Magellan Transport Logistics. For their products to be available in both grocery stores and medical stores, they use a 3-tier distribution system.
Marketing Campaigns of Colgate toothpaste
Over the years Colgate Palmolive established a lot of marketing campaighns.
The power of a smile -Smile karo aur shuru ho jao
The company launched a global marketing campaign called Smile karo aur shuru ho jao (Hindi for "Smile and start living").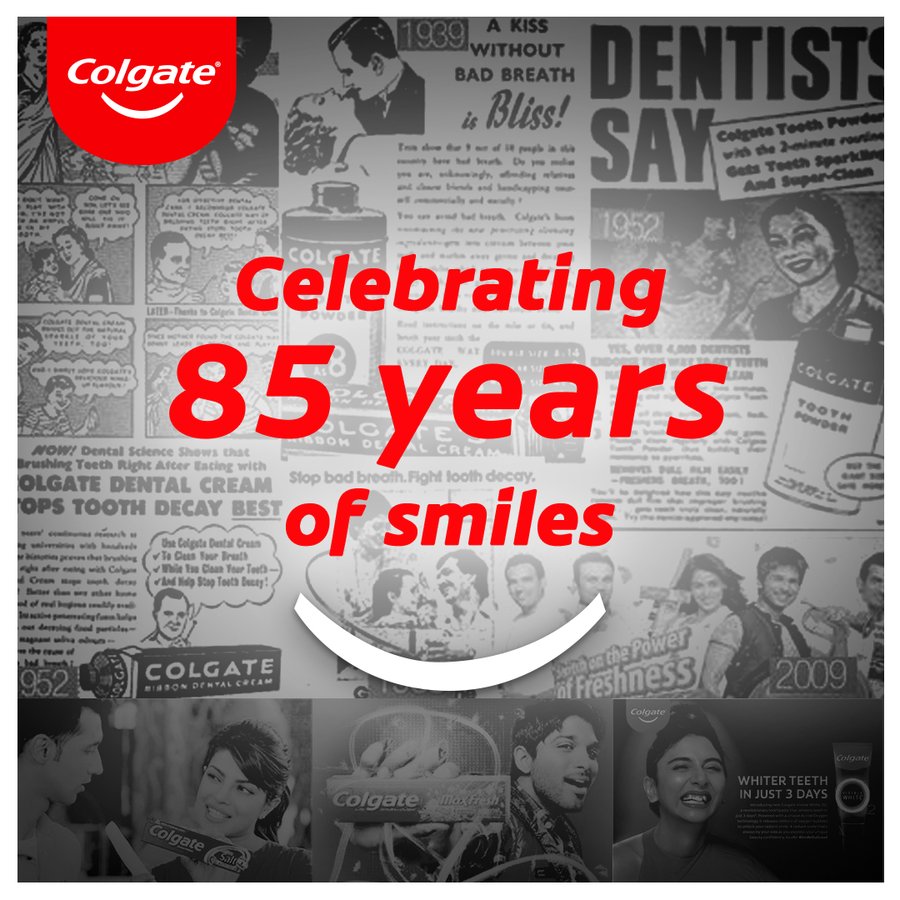 Image source: Twitter
The campaign was built around the idea that smiling is the best way to start your day. It encouraged people to start their day with a smile, and to share that smile with others. The campaign was extremely successful, and helped Colgate-Palmolive become a leader in the toothpaste industry.
The Colgate scholarship offer program
Colgate-Palmolive launched its scholarship program in 2015 as a way to inspire and reward the next generation of world changers. The company is committed to empowering students and helping them achieve their higher education dreams.
Through its scholarships, Colgate provides financial assistance to high school seniors, college undergraduates, and graduate students across the US. Scholarships are awarded in three categories: academic excellence, leadership/service, and financial need.
The program has been instrumental in providing access to higher education for many deserving young people across the country.
Key takeaways from Colgate for Entrepreneurs
Based on market segmentation, demographics, psychographics, and consumer behavior patterns, Colgate has really developed some effective marketing strategies. Here are some key takeaways from the Colgate marketing strategy:
A significant focus on digital marketing
Colgate understands that in order to reach its consumers, it needs to create content that is interesting and relevant to them. The company produces a variety of content, from articles and videos about oral care tips to infographics about the benefits of using Colgate products.
In addition to providing high-quality products, Colgate also offers excellent customer service. The company responds quickly and efficiently to any queries or concerns that consumers may have. This way Colgate has been able to build a strong presence in the digital world and become a leading brand in the toothpaste industry.
Continuous innovation
Continuous innovation is necessary to maintain edge in a competitive landscape. In addition to its strong digital presence, Colgate has also launched several innovative products in recent years. For instance, the company's popular Optic White toothpaste uses hydrogen peroxide to whiten teeth quickly and effectively. Similarly, Colgate's MaxFresh toothpaste contains microcrystals that dissolve instantly in your mouth, providing an intense freshening sensation.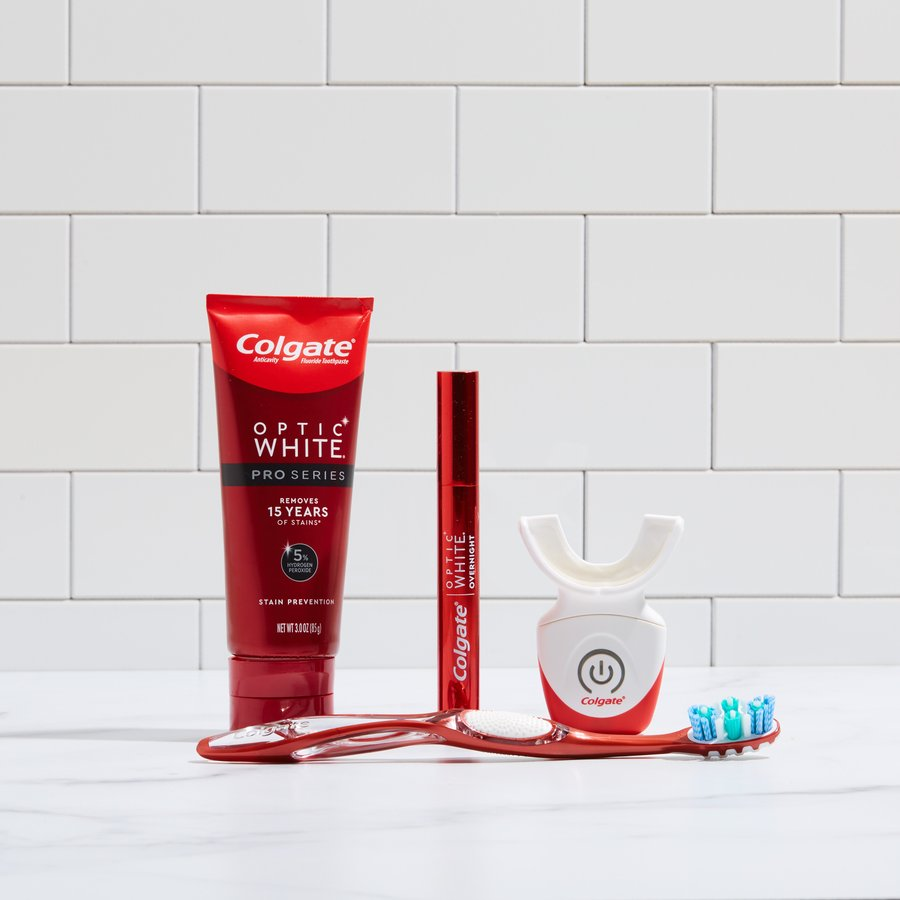 Image source: Twitter
Continuous innovation is necessary to maintain a competitive edge in the toothpaste industry. Colgate understands this better than anyone else, and its digital marketing strategy reflects this commitment to innovation.
With Colgate's continued focus on innovation, there is no doubt that the company will remain a leader in the toothpaste market for years to come.
A strong brand identity is key to attracting and retaining customers
Colgate has perfected its brand identity by using a variety of colors to appeal to different customers. The company's website is red, blue, and white, which represents the company's commitment to providing a quality product.
Furthermore, Colgate supports its brand identity by using social media campaigns to display content. Through Facebook and Instagram, they feature toothpaste packaging, products and campaigns with the same red, blue and white theme.
They also use consistent hashtags across all their social media platforms, making it easier for customers to find relevant content. This helps create a strong brand identity and loyalty to the company.
From glossy ads of healthy, happy millennials with their fresh-breath smiles to sponsored web content and well-designed website experiences, Colgate's online presence has helped it continue winning customers over the years.
With excellent brand storytelling and tailored experiences across platforms, Colgate effectively captures new and existing customers' attention while leveraging emerging technology for a larger reach every day.
You can read more about marketing a consumer business by checking out the marketing strategy case studies of Amul, Pepsi, and McDonald's.