The consumer technology space is highly competitive, where every year many brands face the pressure to release new models of devices across categories. In such a scenario, pricing and marketing play a key role to enter and thrive in the market. To understand this better, OnePlus - today a popular technology brand is a great case study for go-to-market and marketing strategy in the consumer technology industry.
From its "Never Settle" campaign to its carefully crafted media presence, OnePlus has managed to reach a massive audience through its marketing efforts.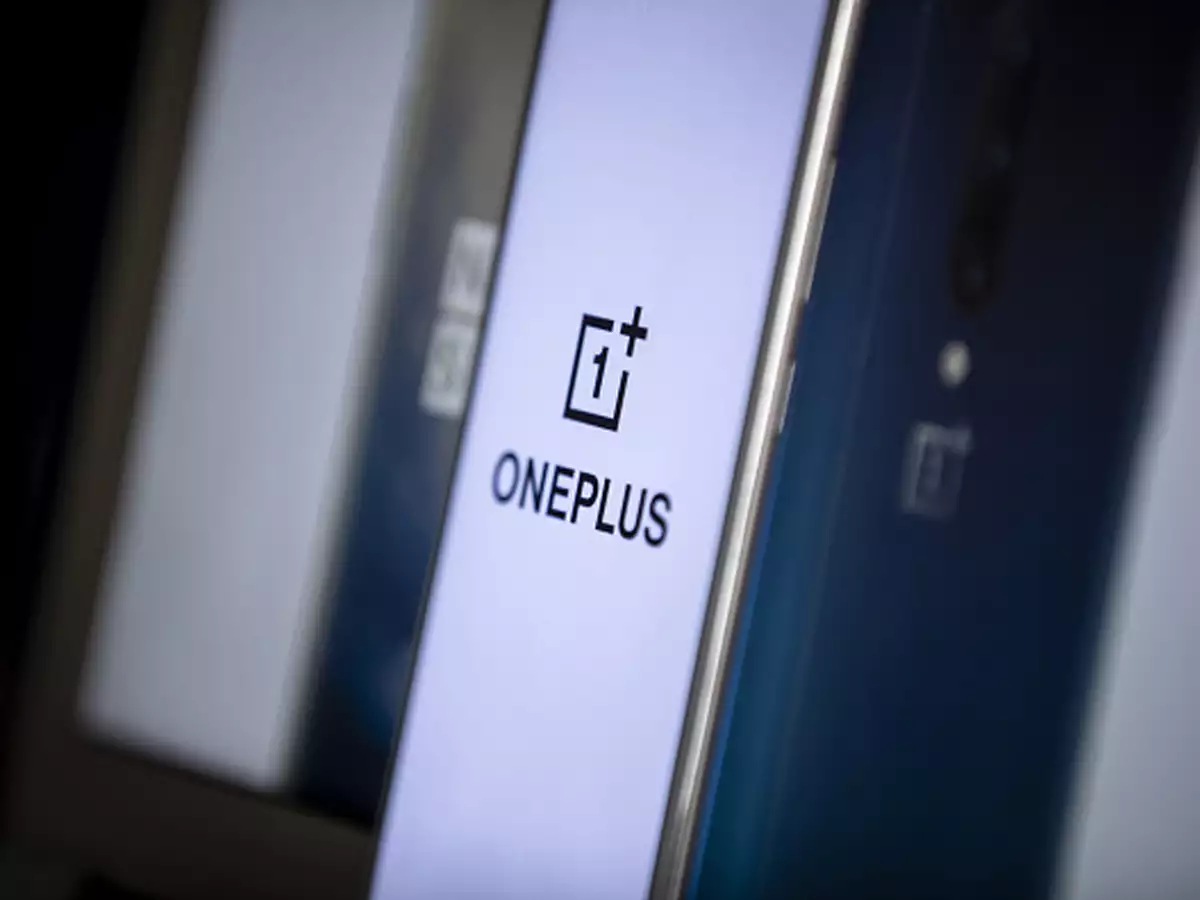 Image Source: The Economic Times
Established on 16th December 2013 by Pete Lau and Carl Pei, the company was finally launched in the Indian market in the year 2014, and since then it has been a disruptive force in the smartphone market. According to market research, the OnePlus market share in India is 33%, with Samsung leading with 34% of the market share.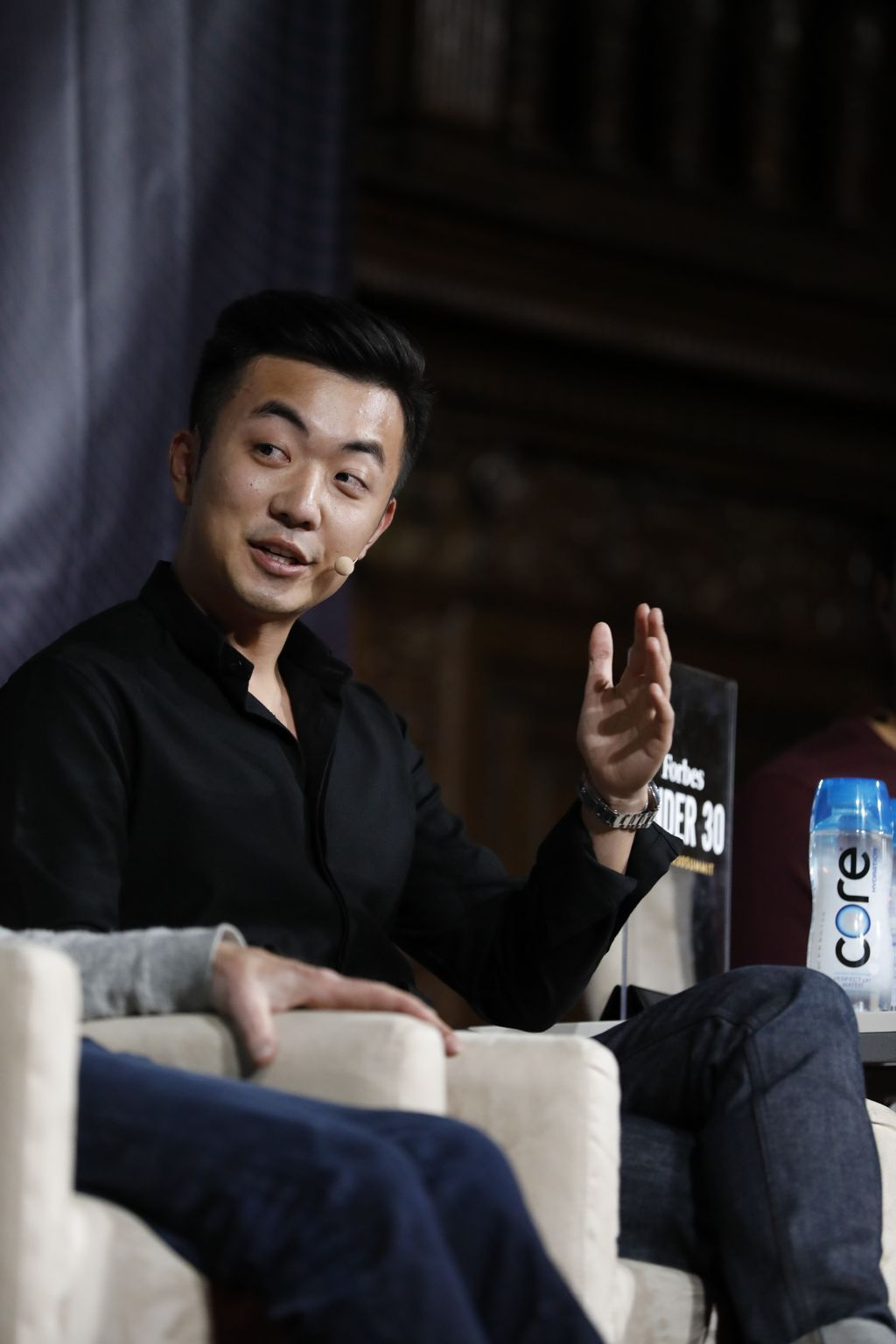 Image source: Twitter
Image source: Twitter
When compared to other major competitors, OnePlus' marketing strategies have truly made all the difference in its success. We have to take a moment and appreciate One plus marketing strategists for its greatly reduced marketing costs, and definitely, its competitive pricing and retailing commissions!
So, let's unlock the secret behind OnePlus' strategic success in dominating the Indian Market with its innovative strategies.
How OnePlus marketing strategies are designed?
Let us understand the OnePlus marketing strategy and what makes it successful using 4P analysis:
Product
In 2014, this little-known Chinese startup released its first smartphone, OnePlus One, which was unique in many ways. It featured high-end specs but was sold at a fraction of the price of other flagship smartphones.
The company followed up the success of the OnePlus One with the OnePlus Two and OnePlus X. However, it was the release of the OnePlus 3T in 2016 that really put the company on the map. The OnePlus 3T was widely acclaimed as one of the top 10 best camera smartphones of the year, and it helped as OnePlus aimed at becoming a top global smartphone manufacturer.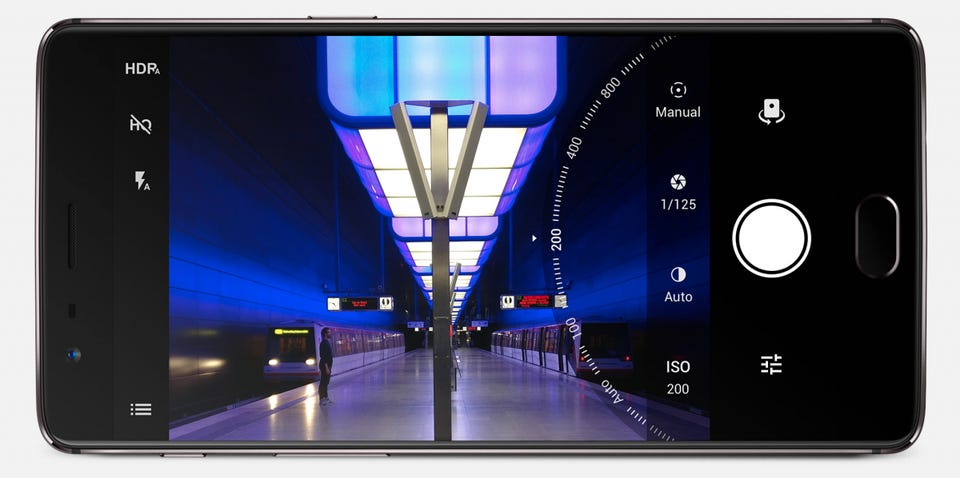 Image Source:Forbes India
OnePlus has continued to release new smartphones, including the OnePlus 5 and OnePlus 5T. But the company is also now expanding into other areas, such as smartwatches and headphones.
It is truly a global company, with users in over 170 countries. The company has also partnered with some of the world's biggest names, such as Google, Amazon, and Oppo to make new products.
OnePlus was able to compete with established brands, thanks to its top-notch phone and affordable pricing, which resulted from significantly lower marketing expenses.
Pricing
It is true that if one comes up with a new smartphone in the market, it has to be a LOT better than the existing smartphones at least in one aspect. That's where Oneplus' affordability plays a key role!
The affordability of OnePlus phones is appealing to customers who are looking for a phone with great specifications. The OnePlus phone has managed to parcel excellent specs such that in various price ranges, it tends to give more than other brands.
OnePlus is also able to keep its prices very competitive, thanks to its direct-to-consumer business model. The company sells its smartphones without any middlemen, which allows it to offer devices at very attractive prices. And with each new generation of devices, OnePlus has managed to pack in even more features and specs while keeping the rate at an affordable price.
The OnePlus 2, for example, was launched at $329, which was $70 cheaper than the then-flagship phone from LG. This pricing strategy has helped OnePlus to appeal to budget-conscious consumers who still want a high-quality smartphone.
Promotion
The company has managed to create a strong brand identity and to generate a lot of buzz around its products. Let's take a closer look!
Strategic Marketing Campaigns
OnePlus has been very aggressive with its marketing strategy right from the start. When the company launched its first smartphone, the OnePlus One, it created a lot of hype by inviting people to a "Smash the Past" contest.
The contest required people to destroy their old phones and post a video of it online. In return, they would get a chance to buy the new OnePlus One. This was a very bold move, and it definitely paid off as in creating buzz around the launch of the phone.
Word-of-mouth strategy
They first exclusively gave out gadgets through competitions and recommendations from existing OnePlus customers in order to generate excitement and demand. As they had predicted, it sparked a sensation of exclusivity that had never been felt before. Because of this, the whole mobile industry eagerly awaits the announcement of any new OnePlus phones.
Lower Traditional Marketing Costs
OnePlus has also been very active on various social media platforms. On Instagram, it has over 3.8 million followers, while on Twitter, it has over 2.4 million. On these platforms, the vast majority of its campaigns are carried out.
Both traditional marketing and above-the-line operations cost OnePlus a considerable amount of money. For instance, OnePlus once launched an advertisement well before the much-anticipated Championship game between Pakistan and India to promote the OnePlus 5.
It regularly engages with its fans and followers on Twitter, Facebook, and Reddit. OnePlus has even launched its own forums, where users can discuss various topics related to the company and Oneplus products. This has helped OnePlus build an active community of loyal fans.
Influencer marketing
OnePlus employs yet another impressive strategy that necessitates relying on the influence of other bigger brands or personalities to raise awareness and attract customers' attention.
In its recent partnership with Netflix India, OnePlus India was the first to release the first look of the much-awaited Sacred Games season 2 in 2019. This marketing program drove a large number of visits to their social media pages, even from die-hard fans of the series. OnePlus not only leveraged Netflix's influence, but also collaborated with well-known actors, models, and social media influencers.
Image source: OnePlus Community
OnePlus Product Lifecycle Strategy
Another strategy OnePlus uses to keep its products fresh and top of mind is the staggered introduction of color and special edition variants during the product lifecycle.
For example, the OnePlus 5T launched with Midnight Black version followed up with a Star Wars edition, Sandstone White, and Lava Red versions. OnePlus can do this because they're a focused company.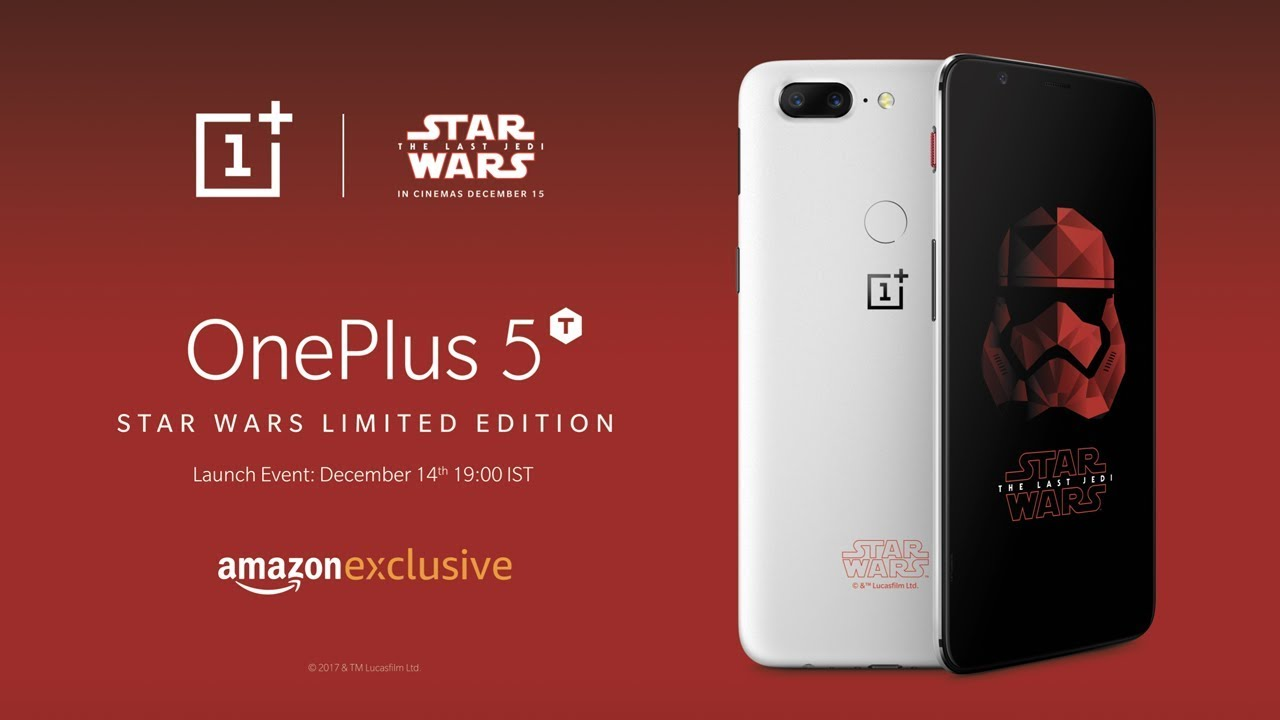 Image source: Forbes India
Placement
Starting with Online Sales and No stores
The company did not establish retail stores at first, the strategic decision to focus on just online sales was at the heart of the OnePlus marketing strategy.
OnePlus was able to effectively control its inventory and limit production by employing the invite-only system and online store. By keeping clients in a constant state of anticipation, the buy-by-invitation-only strategy enables the manufacturer to gradually meet the demand.
Nearly millions of people visited the OnePlus website on October 28th, a 226 percent increase from the previous month's daily average. This traffic volume accounted for one day was almost the same amount as the company received the in the entire month of October.
That is when Cyber Monday happened, and during that time, OnePlus temporarily removed the invite-only requirement and allowed consumers to buy their desirable phone directly from the website. This has been the motivating factor behind the phone craze, since the producers are pandering to basic human nature. Well, the results speak volumes about the phone's brand presence!
OnePlus Top Digital Marketing Campaigns
When it comes to marketing campaigns, OnePlus definitely knows how to make a splash. Let's take a closer look!
"Smash the Past"
As we already mentioned earlier, this contest generated a lot of hype among the public. Here, participants could win a new OnePlus 2 smartphone by destroying their old phone. The contest was designed to promote the new phone, which was highly anticipated at the time. The company had to select 100 winners, who were each given a new OnePlus 2.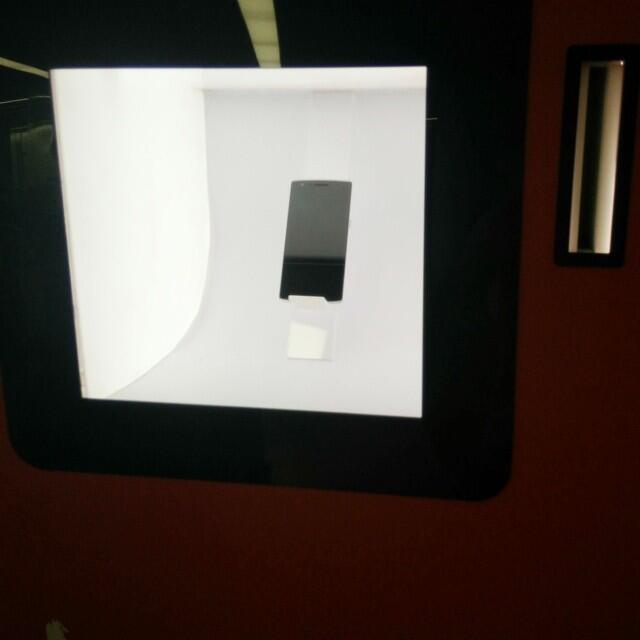 Image Source: Twitter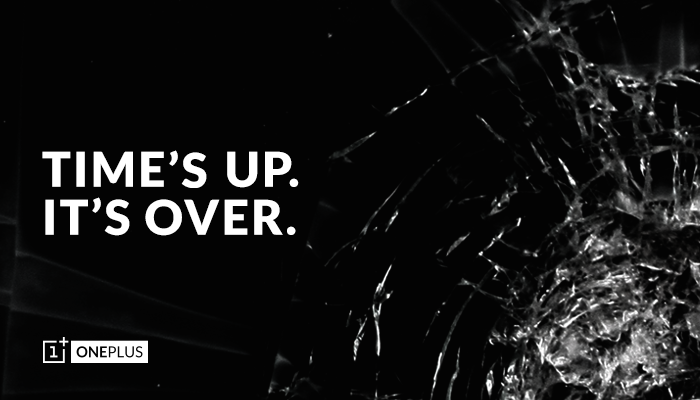 Image source: OnePlus Community
However, the contest was widely criticized at the time, with many people accusing OnePlus of encouraging people to destroy their old phones and causing health hazards. However, the company defended the contest, saying that it was meant to be a fun way to promote the new OnePlus mobile phones.
"Geared for Greatness"
OnePlus launched a new 360 campaign in 2022 for the new Oneplus 9RT 5G. The campaign presents a number of ad films including one thematic and one ad film. Through these ad films, Oneplus aimed at sending out messages that focused on the process of achieving greatness by taking small steps every day.
Building loyal community members
Anyone who uses OnePlus is familiar with the vibrant community that the company always keeps in close contact with. More than 5 million people are members of it today.
The OnePlus community serves as a conduit between its prospective buyer and the administration for everything from meetups to frequently asked questions.
Key Takeaways from OnePlus for Entrepreneurs
OnePlus marketing strategy serves as a great model for knowing how to create a buzz around your products and enter a crowded market. Here are some major takeaways if you are building a consumer technology business:
Affordability
OnePlus packs the best specs into a phone that is significantly better than the other leading brands of the smartphone market and the concept of affordability has been a key driver of Oneplus's success in recent years.
The company sells their phones at prices that many consumers can afford. This has helped the company gain a lot of popularity amongst smartphone users worldwide. OnePlus offered their phones for $200 or less in most parts of the world.
For instance, it's worth observing that the McLaren edition of the OnePlus 6T was $30 more than the base 6T. It seemed like a steal deal with this limited-edition OnePlus 7, which was 10% below the McLaren 6T edition, even though it was a 20% premium over the base 6T!
Staying on top of the demand
The company makes sure to consistently deliver the newest innovations at the appropriate moment - neither too early nor too late. Look at the OnePlus 3T, which was released around last Diwali and is no longer available.
The inventory at OnePlus is always under demand. They sold every single phone they produced thanks to the invite technique. OnePlus can track inventory levels by selling products through select channels, which helps them control over investment.
Leveraging Influencers
OnePlus promoted their products by using the power of influencer marketing. It was smart to use the brand's own forum to cultivate a following of fans. That presence on forums provided them access to an untapped audience of potential OnePlus customers. This allowed them to connect with their audience on a more personal level and create more authentic relationships with their followers.
Timely Damage Control
OnePlus retracted their social media campaign and issued an apology after they met with backlash and criticism. They learned from their mistakes and committed to improving their campaigns in the future. Because of their transparency, they were able to regain the trust of their fans and earn their loyalty.
You can read marketing strategy case study of Boat, Nintendo, and Apple to learn more about how they uniquely navigate their business and marketing.