In a world where our attention is constantly being pulled in a million different directions, it can be tough for many brands to cut through the noise and get noticed. But there's a secret weapon that savvy companies use to capture the attention of their audience: Moment Marketing also known as Attention marketing.
So, let us explore the world of moment marketing and learn from the well-executed moment marketing examples.
What is moment marketing?
Simply put, moment marketing is the modern-day classic wave of creating and promoting information that is timely and relevant to a specific event or current trend. The goal is to engage customers or followers in real-time in spontaneous conversations. It should provide amusement or value that is relevant to the moment and build an organic relationship.
In the fast-paced culture where people are just a few taps away from discovering the latest content, it is quite easy to get them busy talking about any event. It can be accomplished using social media platforms, email marketing, enormous billboard, and other avenues of contact.
Note:
Moment marketing is a useful fallback strategy for brands in the event that interruption marketing is ineffective.
Why Moment Marketing Should Be a Key Part of Your Content Marketing Strategy?
Moment marketing enables companies to differentiate themselves from their competitors and capture the audience's interest. By creating timely, relevant content capturing moments, businesses can increase their brand's image value, engagement, and ultimately revenue.
Let's say you're at a party and someone says they enjoy a particular genre of music. As a clever marketer, you take out your phone and play a video of your band playing that particular genre of music for them.
You've just executed a moment marketing campaign!
Being in the right place at the right moment and having the appropriate content prepared allows you to deliver a tailored, timely, and relevant marketing message to that specific person.
As a business, you can connect with hundreds or even millions of people who are interested in a specific event, trend, or piece of news by engaging in similar activity on a much larger scale. That is the primary benefit of moment marketing.
If your brand marketing is current and relevant, it will truly connect with your target audience, increasing brand value and engagement, and creating brand awareness.
Few Examples of Brands that Nail Their Moment Marketing Strategy
These savvy companies know how to connect with their audience by employing clever digital marketing strategies and a dash of wit to tap into the pulse of current events and pop culture. Many brands leverage Twitter account and popular memes to support ot comment on current issues head-on.
From Amul girl's sense of humour to Netflix's marketing memes, here are few micro-moment Marketing examples for inspiration:
Amul's clever and timely ads
Throughout its existence, Amul, a well-known dairy brand in India, has consistently embraced the concept of "moment marketing" while maintaining its brand message. You must have seen Amul's marketing at play with its ads via "The Taste of India" and mascot - the Amul Girl .
The company's versatility in producing and broadcasting timely and appropriate ads be it digital ads or traditional ads is one of the secrets to its success with moment marketing. Whether it's a huge political moment, a big film release, or a big athletic event, Amul is excellent at crafting advertising that relates to the culture and engages its target audience.
In addition to being timely, Amul's advertisements are known for their wit and humour. When discussing important topics or trends, the corporation frequently adopts a lighter tone, which helps to win over customers and keep the brand at the forefront of their minds.
For example, here's their ad which celebrates Indian Olympian Neeraj Chopra's gold medal win in the men's javelin throw at the 2021 Olympics. It showed the Amul girl mascot, throwing a javelin under the guidance of Chopra, who held a buttered toast in his hand (because even champions need a snack break).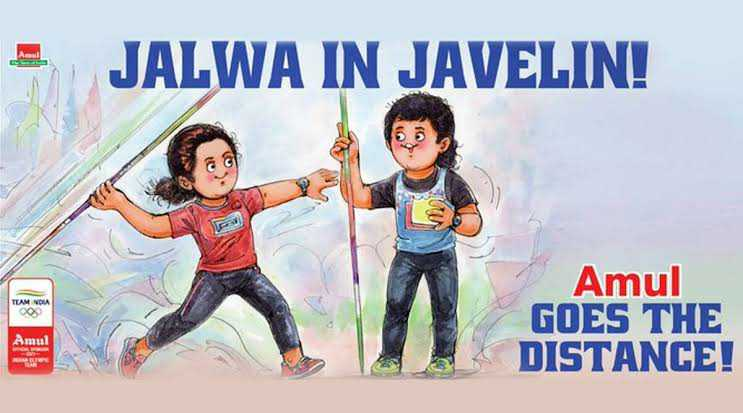 Source: The Indian Express
The tagline, "jalwa in javelin," perfectly captured the national pride and excitement following Chopra's win.
Another moment marketing example of Amul's marketing genius is their ad, which addresses the issue of growing fuel prices in India. The Amul girl is portrayed in the advertisement as being a little sad, reflecting the despair of the nation. The marketing campaign uses the tagline "Painfuel increase, affordable taste" to remind consumers that Amul products are still affordable and delectable.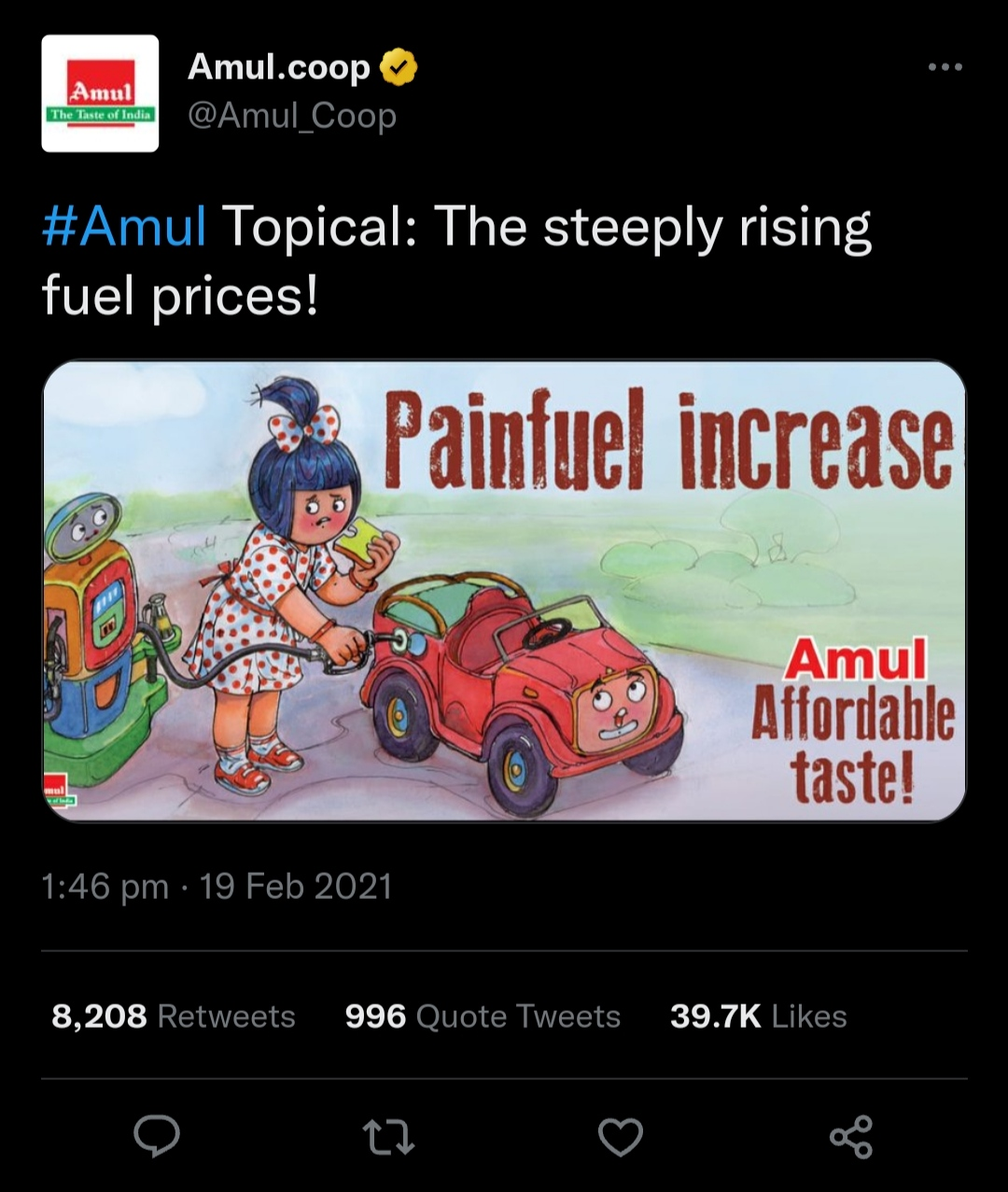 Source: Amul Twitter
The popularity and endurance of the brand in the Indian market are largely down to Amul's persistent and good-moment marketing.
Online food giant Zomato wows with witty ad campaigns
Zomato is a great example of moment marketing; they are constantly prepared with sarcastic and brilliant social media posts to engage their fans. Zomato never ceases to amuse, whether it's with their "we aren't accepting orders" post on Independence Day or their use of a much-discussed iPhone launch to promote their own goods.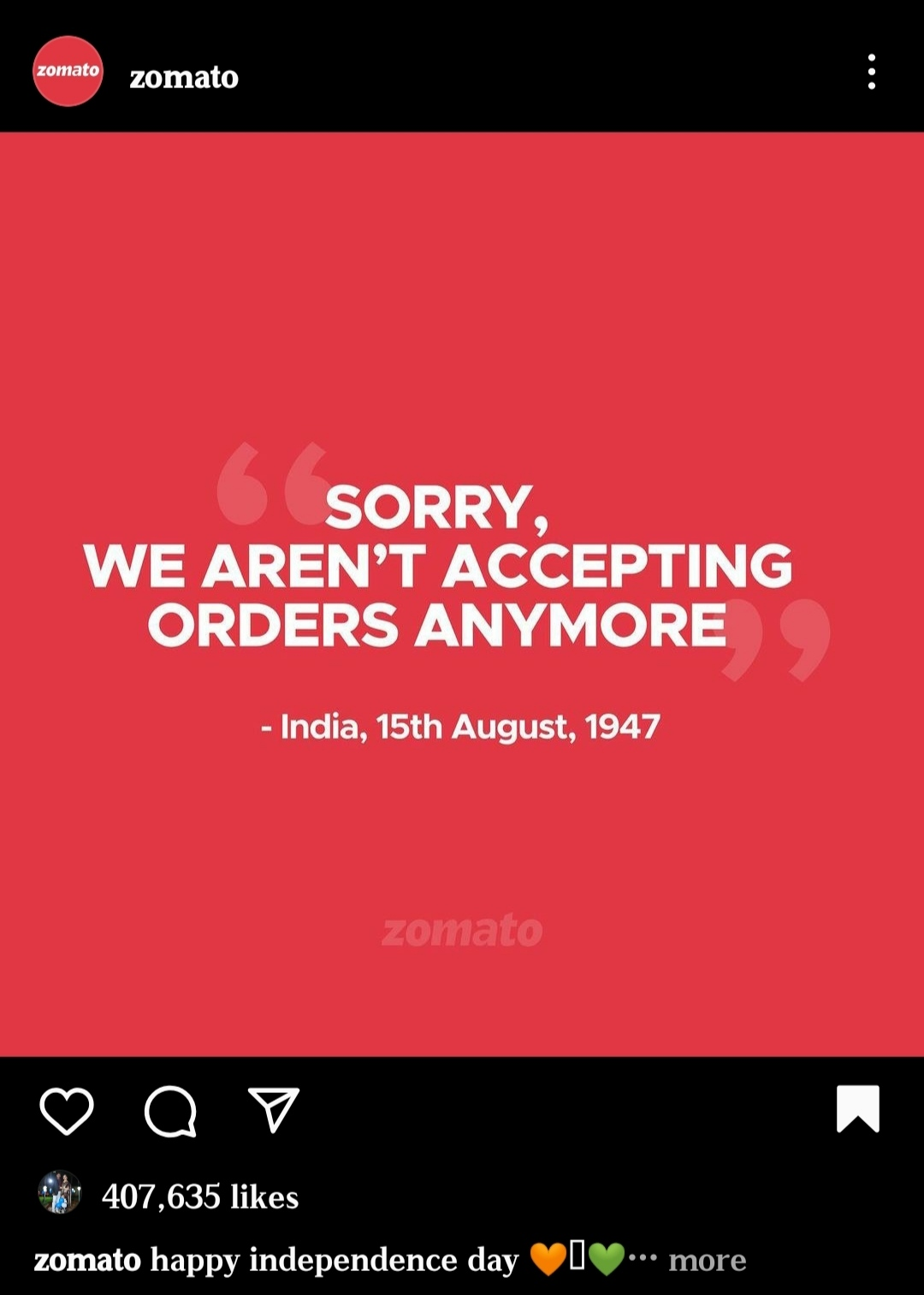 One moment marketing example that stands out, in particular is a tweet in which they included the hashtag "Do it like a Pro" and the comment "for less than 199" along with a picture of three cups of tea that had been expertly arranged to resemble the iPhone 11 Pro's camera.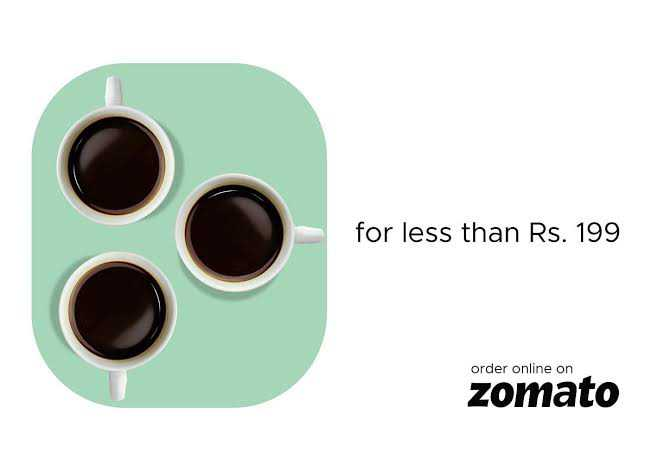 Source: Afaqs
They also made a clever contribution to the #RahulBoseMoment craze with the tagline "You could buy a banana milkshake and banana split for less than the 52-year-old actor paid for his bananas." The flawless execution of Zomato's moment marketing strategy continuously leaves its audience wanting more.
But Zomato wasn't the only one to catch on the Rahul Bose's meme trend. Other brands including Reliance Mart, Oyo and Pizza Hut also seized the opportunity to come up with quirky ad campaigns.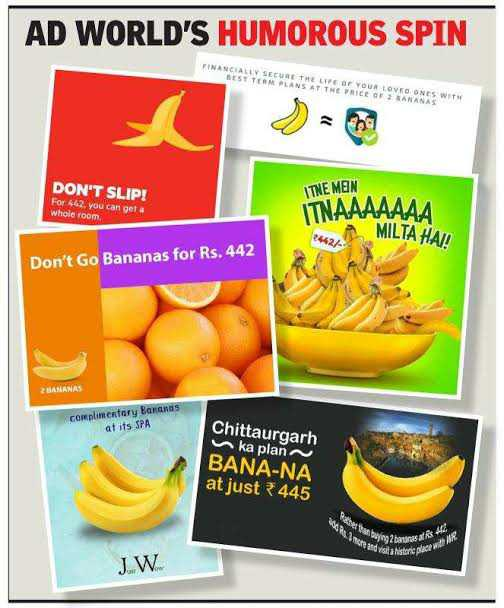 Source: Times of India
Netflix's Dramatic Twist
If we are talking about great moment marketing examples, Netflix deserves to be featured. Netflix knows how to make a splash on digital platforms, using Twitter as a go-to platform to connect with their audience while staying true to its brand personality. They've got a knack for capitalizing on recent releases, cultural trends, and even the weather to create buzz and drive viewership.
Take their tweet about the wet conditions in Mumbai as a smart moment marketing example in which they cleverly tied to the idea of binge-watching on a rainy day.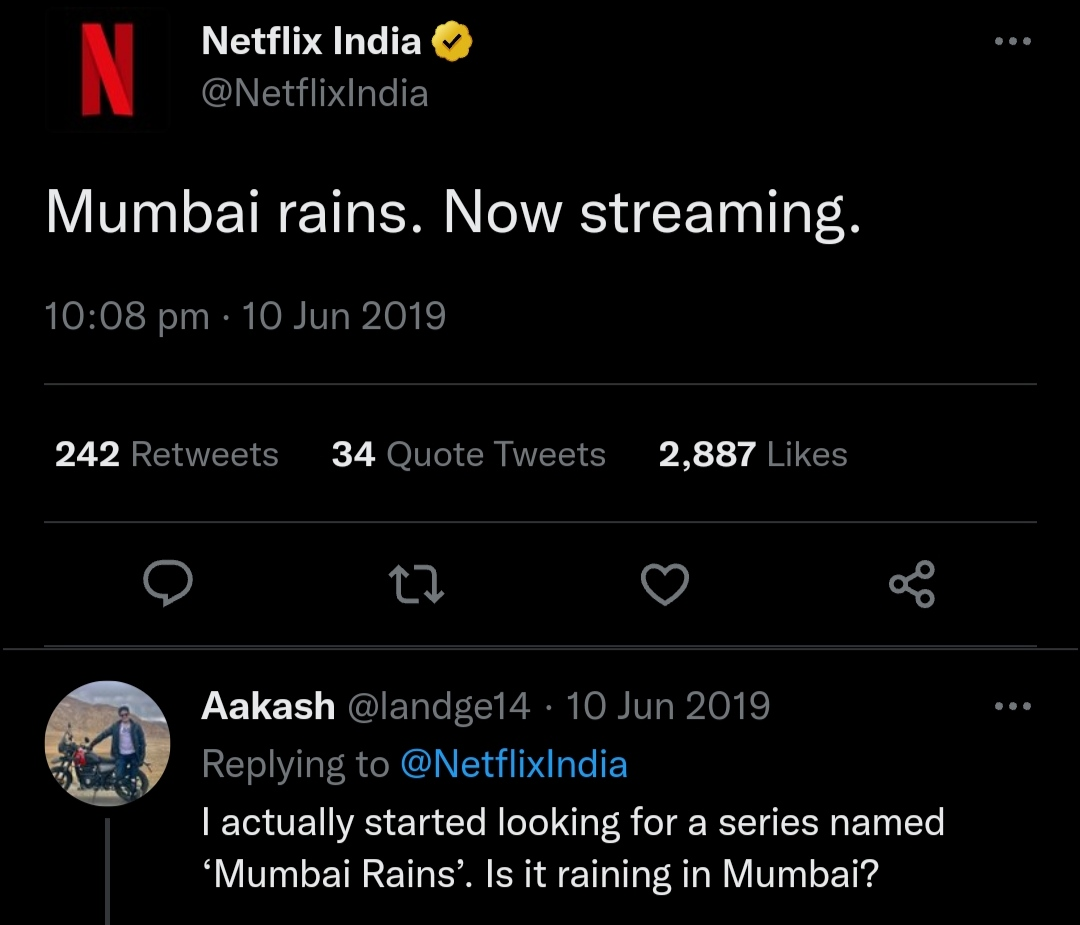 Source: Twitter
Or the way they rode the wave of the "Rasode mein kaun tha" viral meme, which blew up on social media and generated a ton of engagement around their show Peaky Blinders.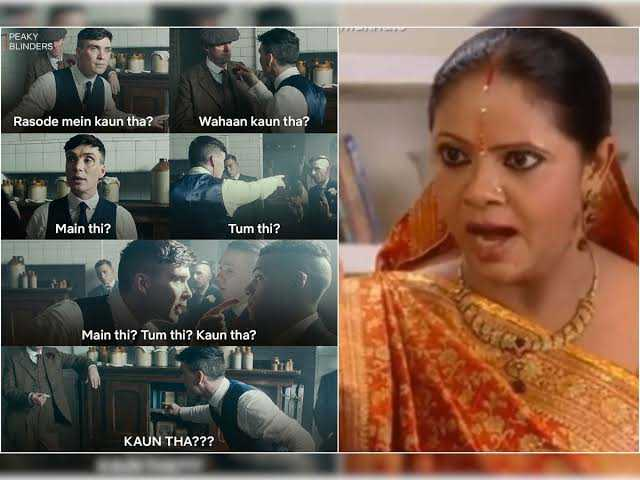 Source: News18
But Netflix's social media campaign isn't just about crafting clever tweets - it's also about knowing how to turn those tweets into profits. With the lockdowns and social withdrawal brought on by the pandemic, more and more people have turned to streaming services like Netflix to pass the time, and the company has benefited greatly.
Spotify Wrapped: The Ultimate Moment Marketing Example
The social media marketing strategy used by Spotify to enliven the music-listening experience and boost platform engagement is famous for being creative and interesting.
We are all acquainted with Spotify Wrapped, one of the company's most well-known marketing initiatives that, at the end of each year, gives users personalised statistics on their preferences. Spotify users can discover the artists, songs, and genres that they most enjoy listening to while comparing their musical preferences with those of their friends and following.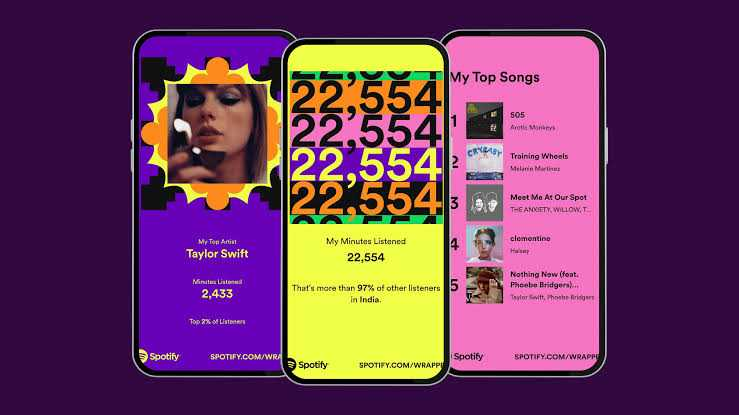 Source: The Quint
Users are encouraged to participate in the promotion by sharing their Wrapped discoveries and learning about new music. The promotion is actively promoted on their social media pages and through the Spotify app.
Whether it's adding some flavour to your end-of-year celebrations with Wrapped, or discovering new music to get you in the holiday spirit, Spotify's moment marketing initiatives always bring something fresh and exciting to the table.
Oreo's Lights Out Capitalization
In the midst of the 2013 Super Bowl, the lights went out and the game came to a halt. Oreo didn't miss this marketing opportunity. They took advantage of it to stand out by tweeting a photo of an Oreo cookie with the statement, "You can still dunk in the dark."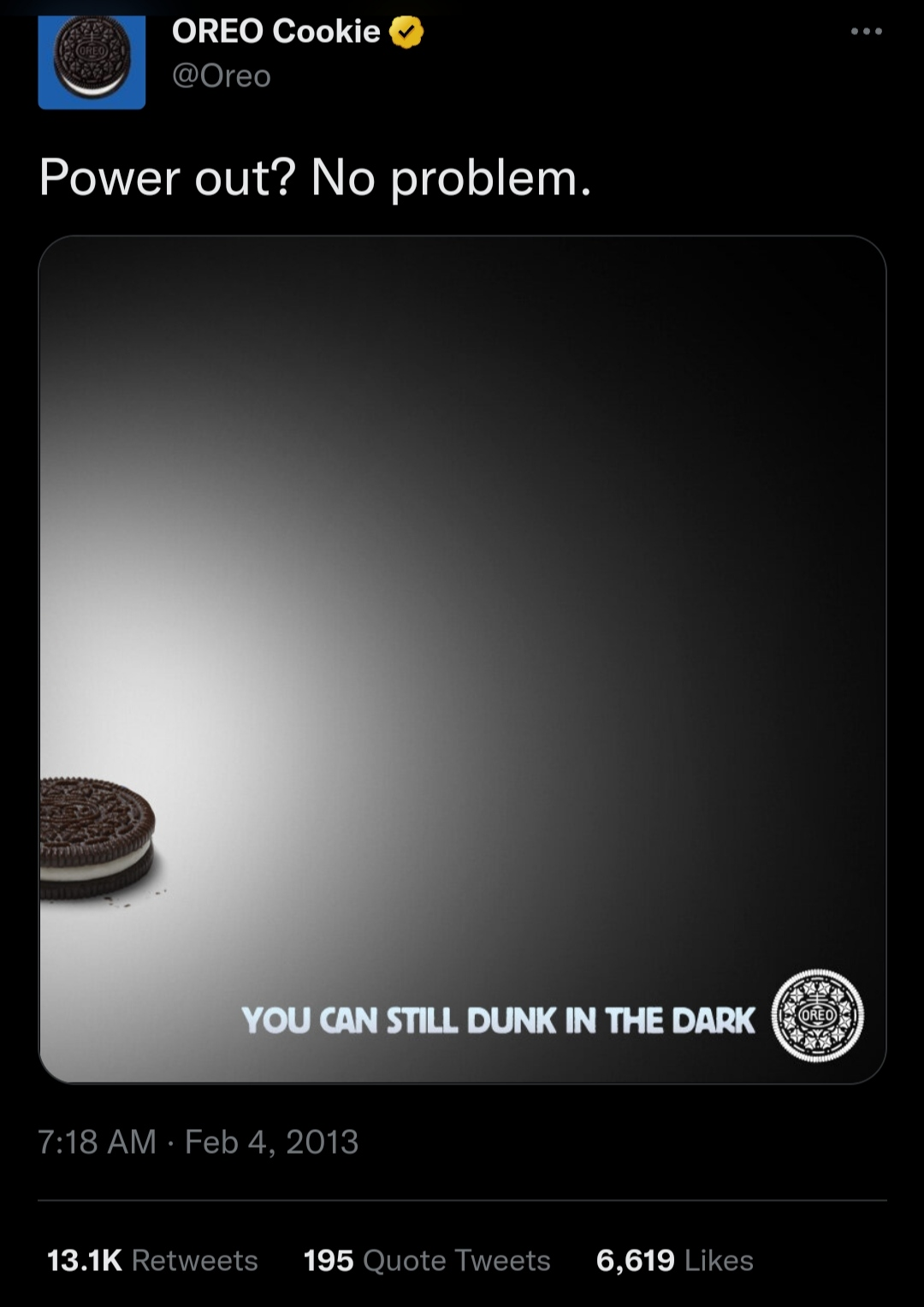 Source: Twitter
The well-liked tweet received hundreds of shares. Oreo's quick thinking and nimble tactics, which helped their message stand out amid the confusion, enabled them to create one of the most successful real-time advertising. This is the magic of moment marketing: the ability to seize the best moment and turn it into something special.
Burger King's "Whopper Neutrality" campaign
Burger King's "Whopper Neutrality" ads from 2017 focused on net neutrality. According to a Burger King advertisement, in accordance with the new FCC regulations, internet service providers can raise their prices for stronger internet connections, just as they do for larger drinks.
In response to the new rules, Burger King announced a "Whopper Neutrality" deal in which Whopper pricing would remain constant regardless of how they were prepared.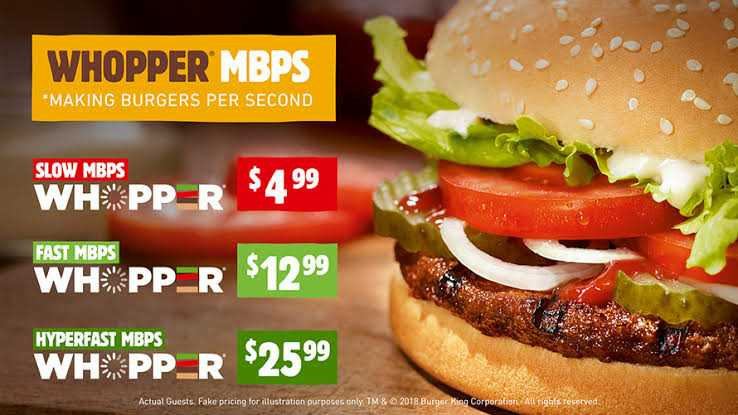 Source: Digital Synopsis
Given that net neutrality was a hot topic at the time, this campaign was timely. It also made use of a clever metaphor to make the concept more relevant to buyers (comparing internet speeds to drink sizes). It's ad battles with McDonald's marketing efforts is also very popularly covered by media enthusiasts.
By utilising a current event, competitors and creating a special audience engagement strategy, Burger King was able to show that it is not just the king of burgers but the king of content marketing.
PepsiCo India's winning combination
PepsiCo India struck big with its marketing efforts during the ICC Women's T20 World Cup, which was perfectly timed to fall on International Women's Day. Pepsi topped official event sponsor Coca-Cola in terms of attention and conversation when they revealed teenage cricketer Shefali Verma as the new brand ambassador of their "Har Ghoont Mein Swag" campaign.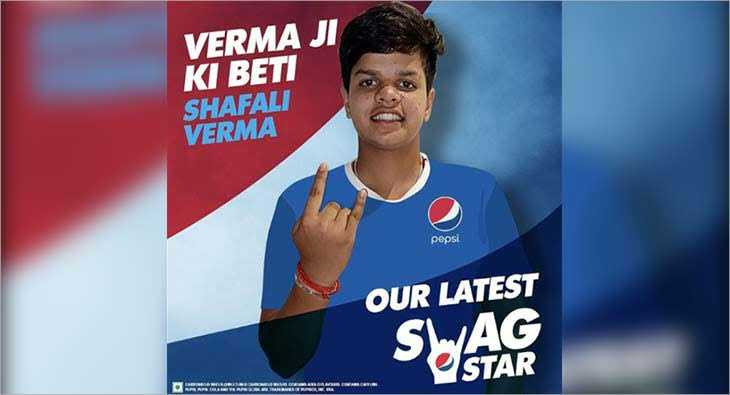 Source: Exchange4Media
The business, however, didn't stop there. Through the #HarWomanMeinSwag advertising campaign, they continued to honour and empower women, reaffirming their commitment to celebrating the strong woman in each of us. Indeed, Pepsi scored a grand slam by going with the moment marketing wave!
Faasos Strikes Marketing Gold with Quirky Campaign
Oreo is not the only brand that capitalised on power outages. Despite Mumbai experiencing a power outage, Fasoos continued to promote their delivery service. The clever catchphrase "Andheri or Andhera, we're still delivering" demonstrated their invincibility when it comes to bringing delectable treats right to your home.
Fasoos is known for always taking advantage of other chances to make a splash. Their #SacredWraps campaign is a brilliant marketing example that deserves credit. It featured wraps bearing the names of characters from the well-liked TV show Sacred Games, which amassed an astonishing 47 million impressions and more than 45,000 social media engagements. Talk about making the most of every opportunity!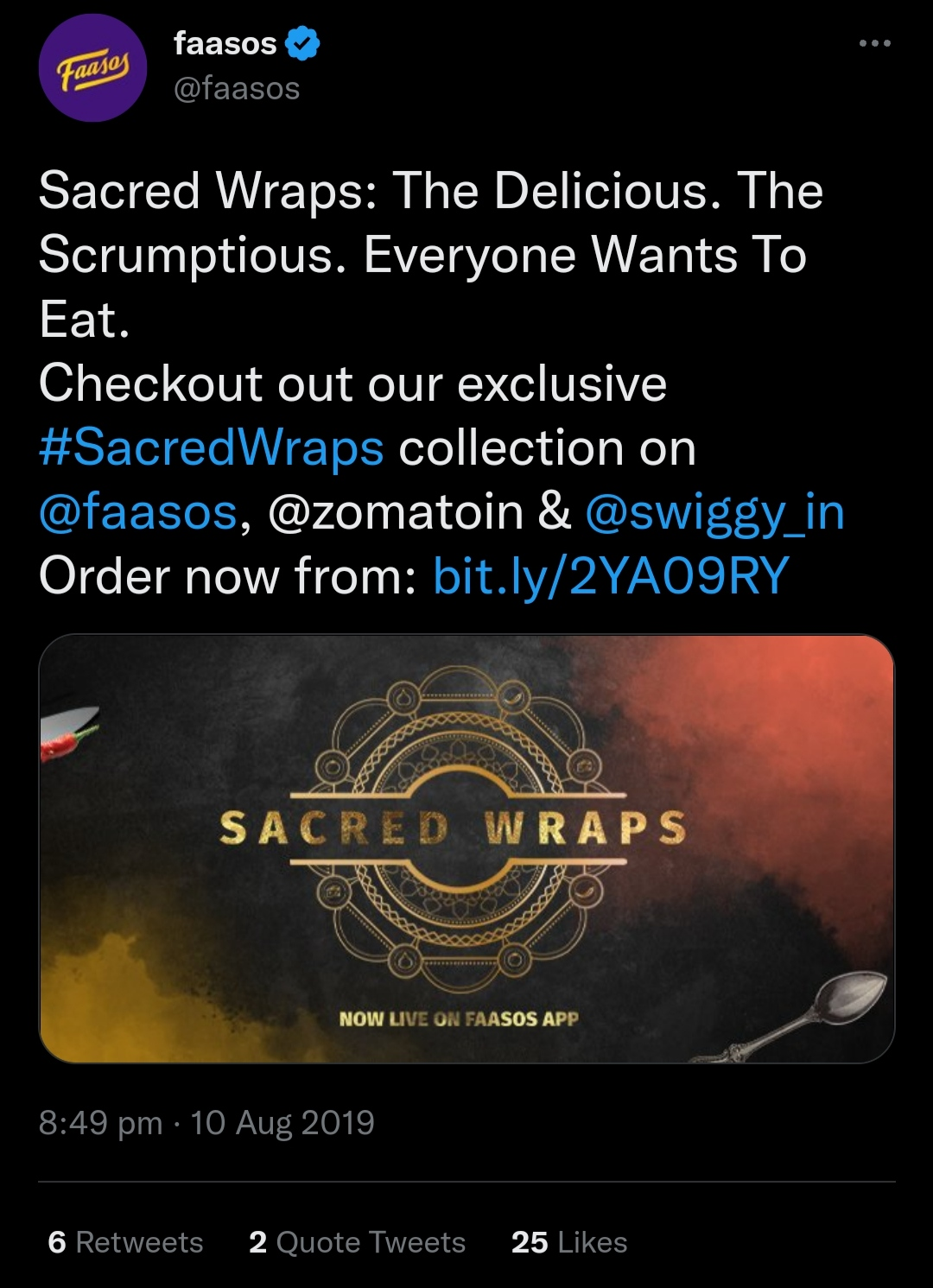 Source: Twitter
Pidilite's Sarcastic Approach
Have you ever seen a commercial that was both humorous and serious? If you haven't already, you should watch some of Pidilite's commercials, which are known for their sarcastic humour. In light of the COVID-19 outbreak, Pidilite's Fevicol brand recently released a humorous advertisement to promote social distancing.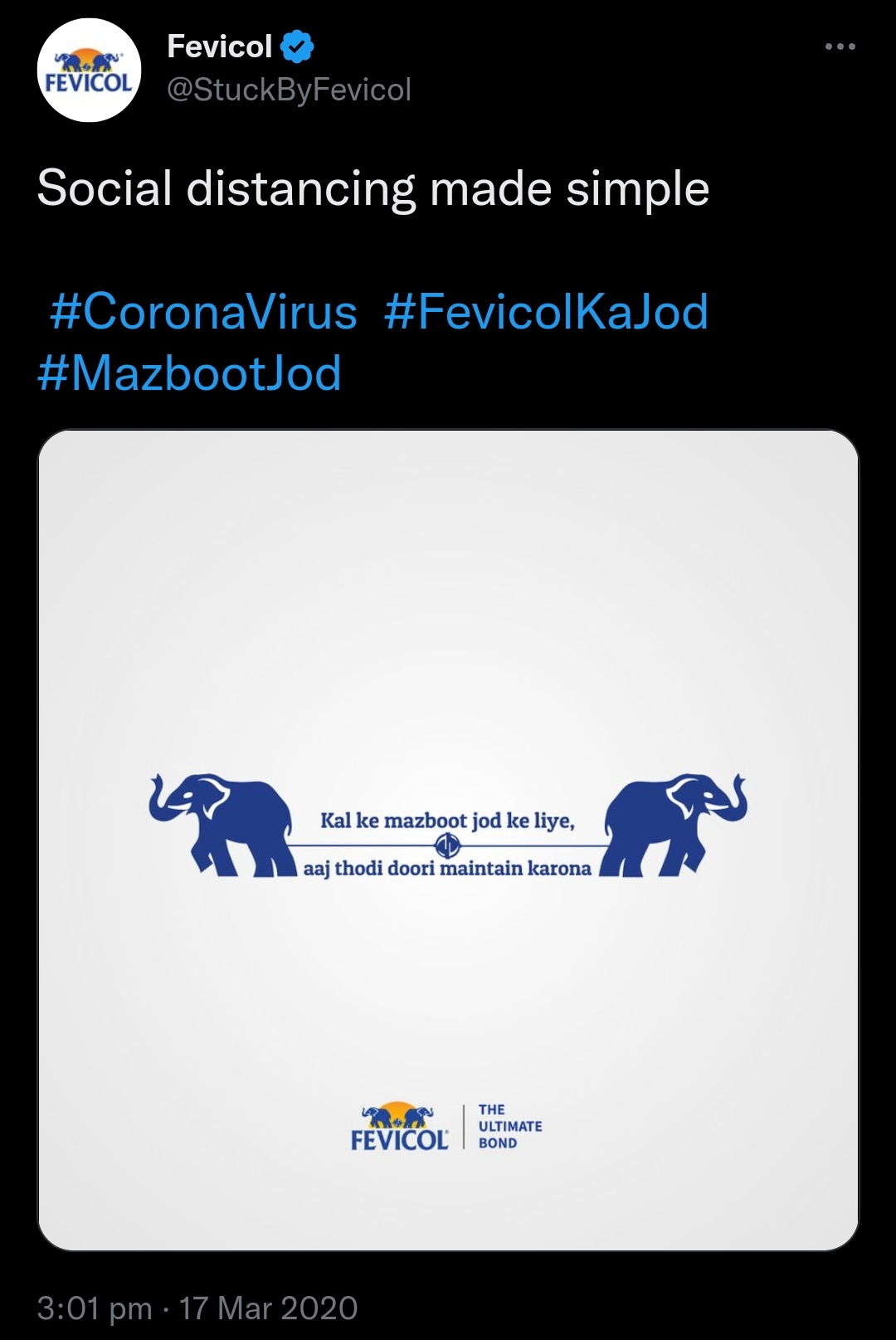 Source: Twitter
The royal family's dissolution and Cristiano Ronaldo's infamous Coca-Cola snub are other two marketing examples of how Fevicol has used trending topic to create memorable marketing campaigns. Their innovative commercials were successful in attracting the target audience.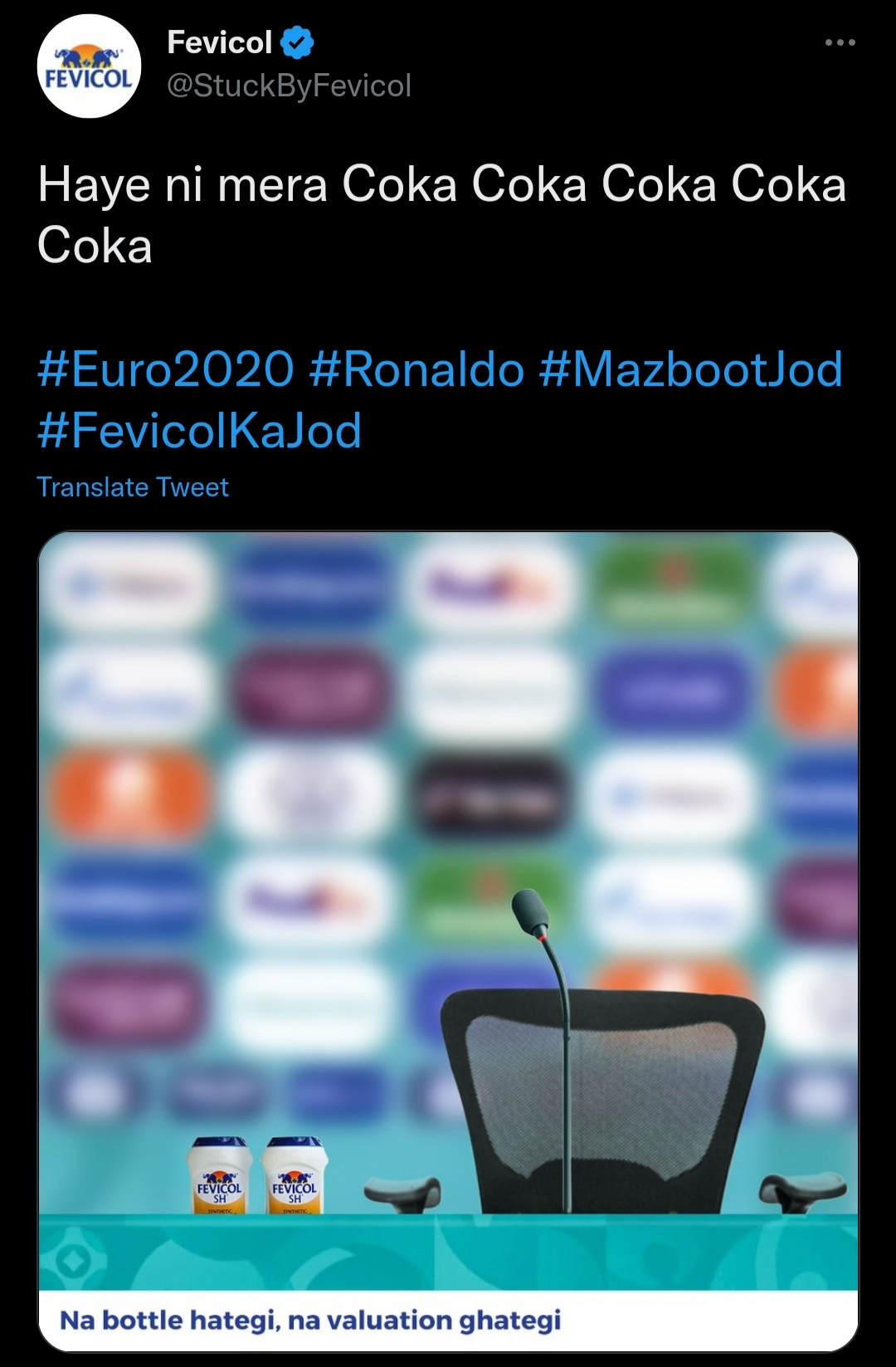 Source: Twitter
The success of Fevicol's moment marketing shows the ability to incorporate entertainment and information in advertising.
Maximize Your Impact with These Tips for Creating Moment Marketing Campaigns
Successful moment marketing campaigns also require some planning from using the correct digital marketing media to not being afraid to incorporate meme marketing. Many brands like tech brand, pet store brand or fashion brand can create the best moment marketing campaign by using the following tips:
Be timely
The most effective moment marketing techniques are those that have a direct link to the present. Therefore when it comes to digital marketing it is of utmost importance that brands promptly recognise and seize opportunities as they arise so that the marketing message reaches their audience when they are in the moment. Even if you generate the most meaningful content, if it is distributed at the wrong time, your digital marketing strategy will be worthless.
Deliver relevant content
Moment marketing initiatives must be relevant to the trend or event they are associated with in order to be effective. Therefore, firms should carefully assess the possible interests of their target market by sticking to their brand's message.
Add value
The goal of moment marketing is to provide the audience with entertainment or value. This could come in the form of savings, entertaining activities like marketing memes or quizzes and polls, or instructional resources.
Be sincere
The most successful moment marketing efforts evoke a sense of authenticity and sincerity. In order to establish a genuine connection with their customers, brands should refrain from being overly promotional or pushy.
In the past few years, moment marketing is emerging as an effective strategy for businesses looking to stand out and create instant, deep connections with customers. So don't be scared to embrace the power of moment marketing the next time you're attempting to grab your audience's attention using funny images or viral trends.
If you'd like to study this topic further, check out our viral marketing examples blog for more.